On November 10, 2022, the Director of Isuzu Vietnam Co., Ltd (IVC) visited in order to award gifts, express special thanks to GHTK – a partner that owns more than 800 trucks, and congratulate on the long-term cooperation between GHTK and IVC.
Established in 2013, GHTK is a technology company operating in the postal sector, with its core service being last-mile delivery for e-commerce. The advantage of GHTK is its high speed, wide network coverage throughout Vietnam, and especially its strength in research and application of new technologies for postal activities.
After 9 years of development, GHTK has affirmed its leading position and outstanding service quality. GHTK received the trust of online retailers, serving more than 70 million consumers in 63 provinces, with a scale of more than 30,000 shippers and more than 2500 trucks on a total warehouse infrastructure area of ​​more than 600,000m2.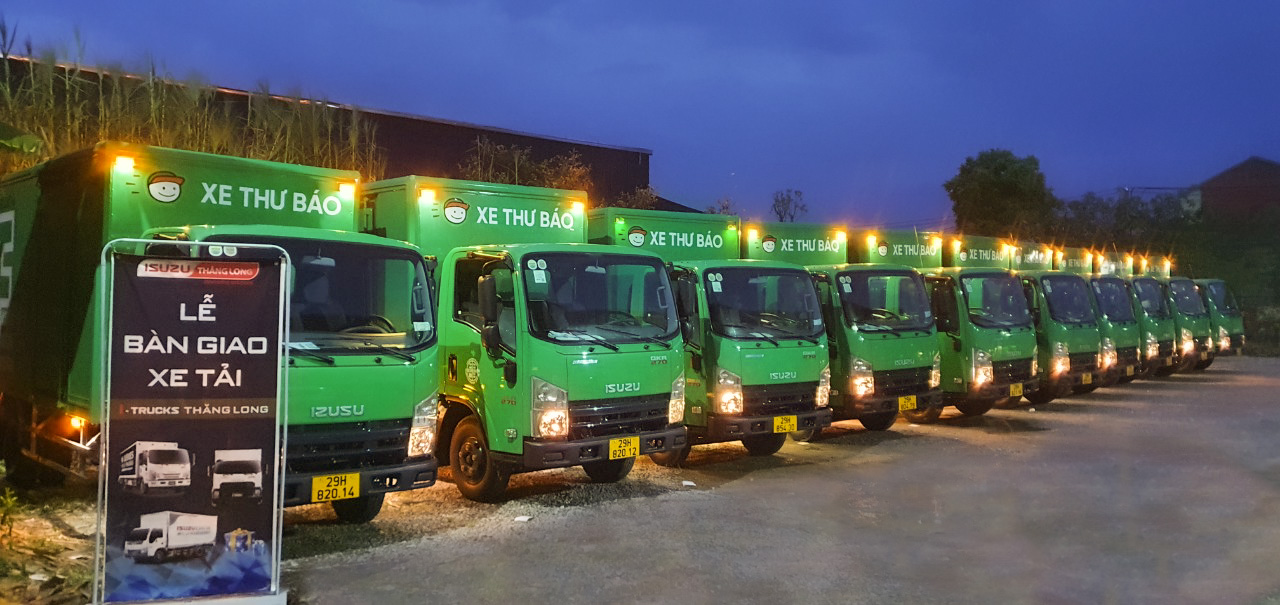 GHTK trucks
At the meeting, Mr. Thai Van Toan – Director of IVC presented a commemorative certificate and gifts to GHTK. At the same time, he also wished the company to prosper, and constantly reach out further in the future.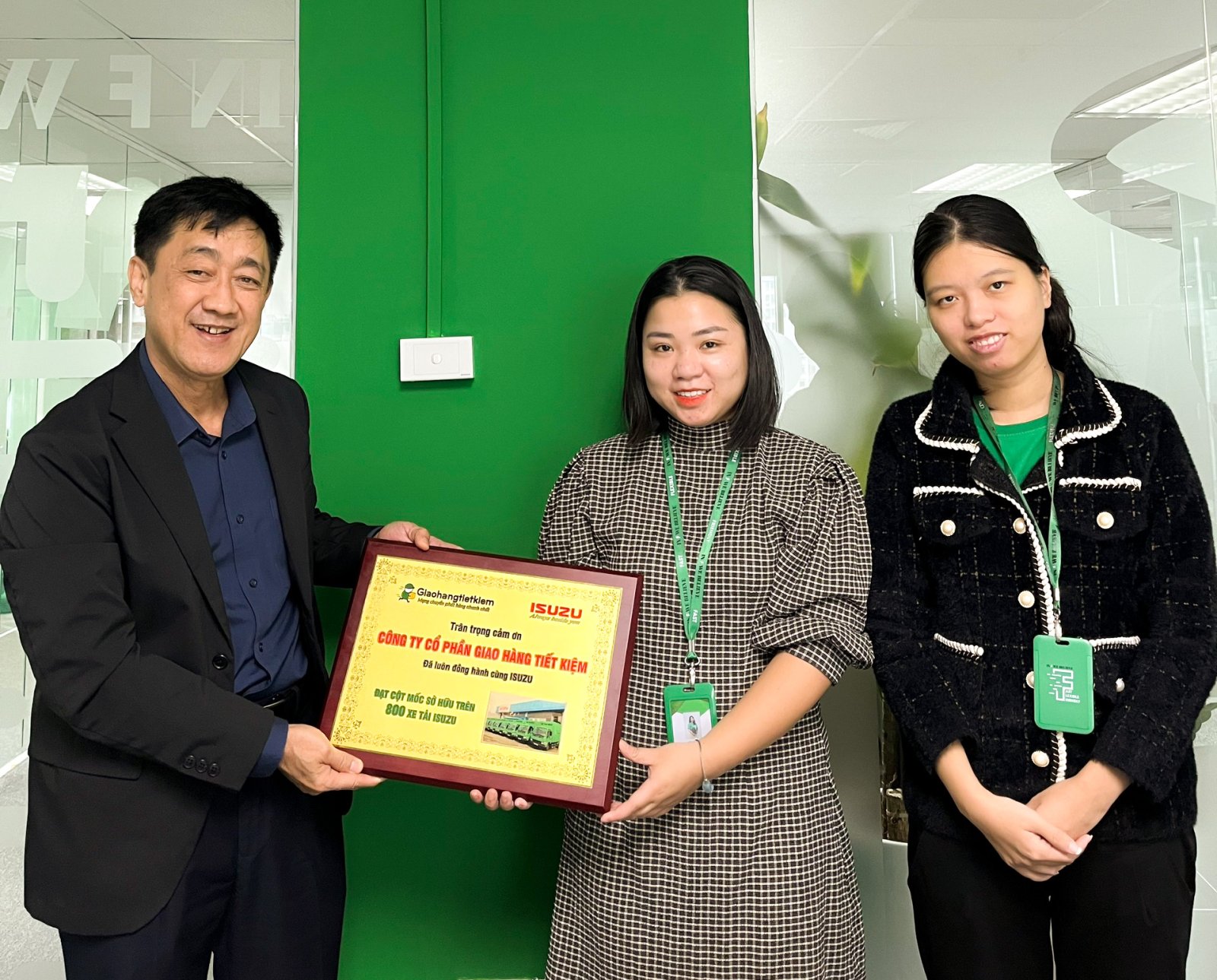 Mr. Thai Van Toan (left) – Director of IVC awarded a certificate to the representative of GHTK
IVC is very honored and proud to become a great partner accompanying GHTK and witnessing the outstanding achievements that GHTK has achieved throughout its development journey.
ISUZU VIETNAM