On Aug 23th, 2023, the General Director of Isuzu Vietnam Co., Ltd (IVC) visited and expressed special thanks to the representative of Ninja Van, and presented gifts for using Isuzu trucks.
Since 2014, Ninja Van has developed in many Southeast Asian countries, including Vietnam. Targeting the shipping market for online sellers, the number of service points and customers of Ninja Van has continuously increased during the past time.
To benefit buyers and sellers, Ninja Van has developed a service called Flexible Shipping, Cash on delivery payment as well as an easy order process. With the above utilities, Ninja Van is trusted by more than 600,000 customers across Southeast Asia.
In order to improve delivery efficiency and provide the best service to customers, Ninja Van chose Isuzu trucks. During the meeting, Mr. Thai Van Toan – Director of IVC promised to support Ninja Van's after-sales service nationwide.
Finally, Mr. Toan/ IVC presented Ninja Van with a commemorative gift, wishing each other continued good relations.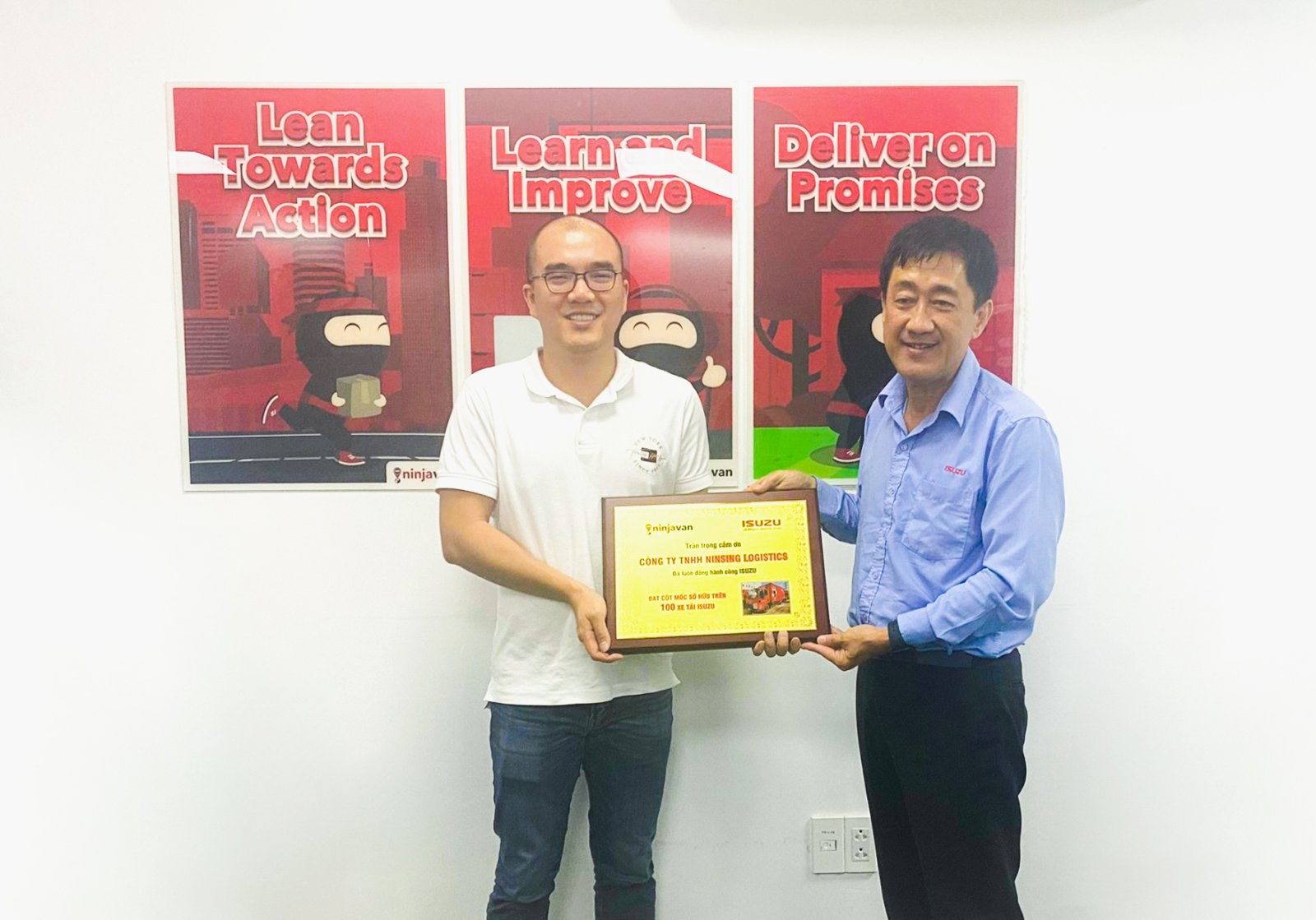 Mr. Thai Van Toan – Director of IVC (Right) awarded the Certificate of Commemoration to the Representative of Ninja Van
ISUZU VIETNAM