On June 18th, 2023, Isuzu Tan Phat cooperated with Isuzu Vietnam to successfully organize the Eco-drive seminar, Safety Driving – Fuel Saving and Daily Vehicle Maintenance – Inspection, for Dang Vu Phat Logistics in Dong Nai.
The program took place with the participation of more than 15 drivers and the Board of Directors from Dang Vu Phat Logistics, which confirmed the practicality of the program and Dang Vu Phat Logistics's special attention to safety and savings when operating a vehicle at this time.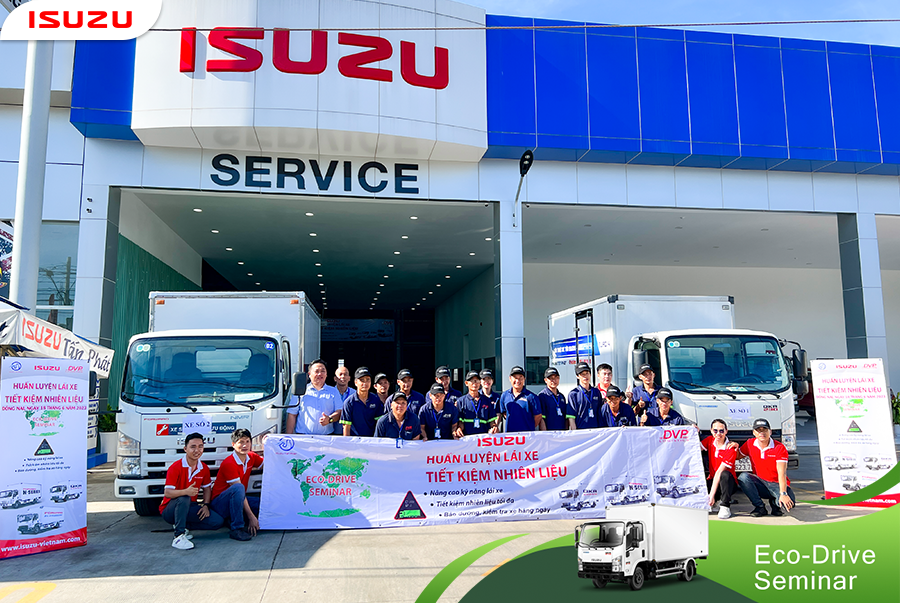 Dang Vu Phat Logistics is a fleet customer of Isuzu Vietnam, and currently owns over 20 trucks and buses serving the transportation business. With the slogan "Not only normal freight transporting but also passion in finding the best solution for customers in the field of freight transporting", Dang Vu Phat Logistics has been building up an absolute trust for customers on every shipment.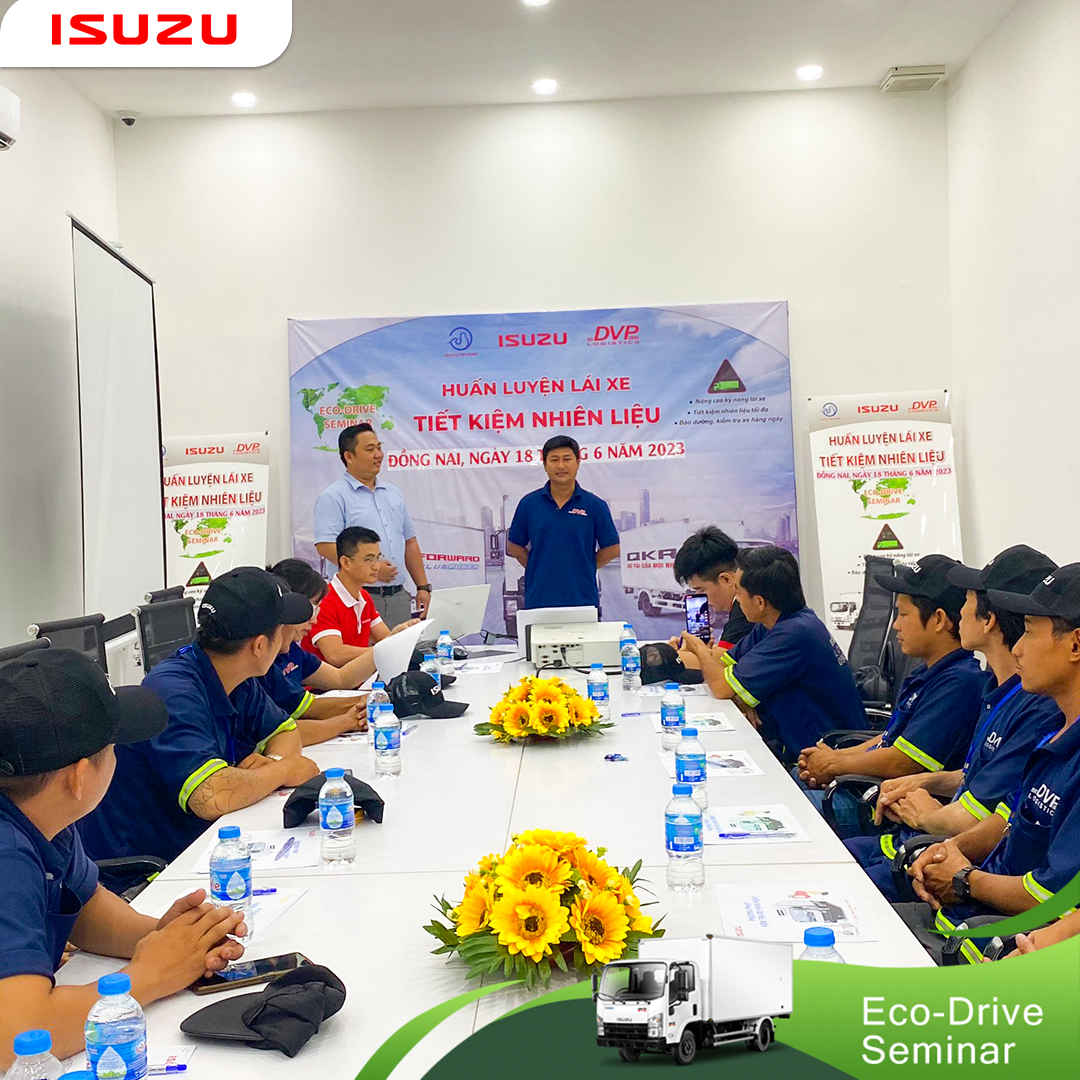 Speaking at the opening of the program, the Director of Dang Vu Phat Logistics – Mr. Dao Anh Phi expressed his sincere thanks to Isuzu Vietnam and Isuzu Tan Phat for conducting Eco-drive seminar for Dang Vu Phat Logistics in Dong Nai.
According to him, breakdowns may potentially happen while driving vehicles. However, the combination of basic technical knowledge and daily vehicle maintenance and inspection procedures instructed by Isuzu and practical experience will bring great benefits to our driver, our company and even the society. In addition, the ability to handle emergency situations on the road is paramount for each individual driver in order to quickly overcome the damage and ensure smooth and safe transportation of goods.
Through the seminar, with the guidance of Isuzu Vietnam and Isuzu Tan Phat, the trainees participated in 03 main contents as follow:
Guide to Eco & Safety Driving skill (Theory & Practice)

Instructions for daily vehicle maintenance and inspection (Theory and practice)

Health Report Explanation; Q&A Section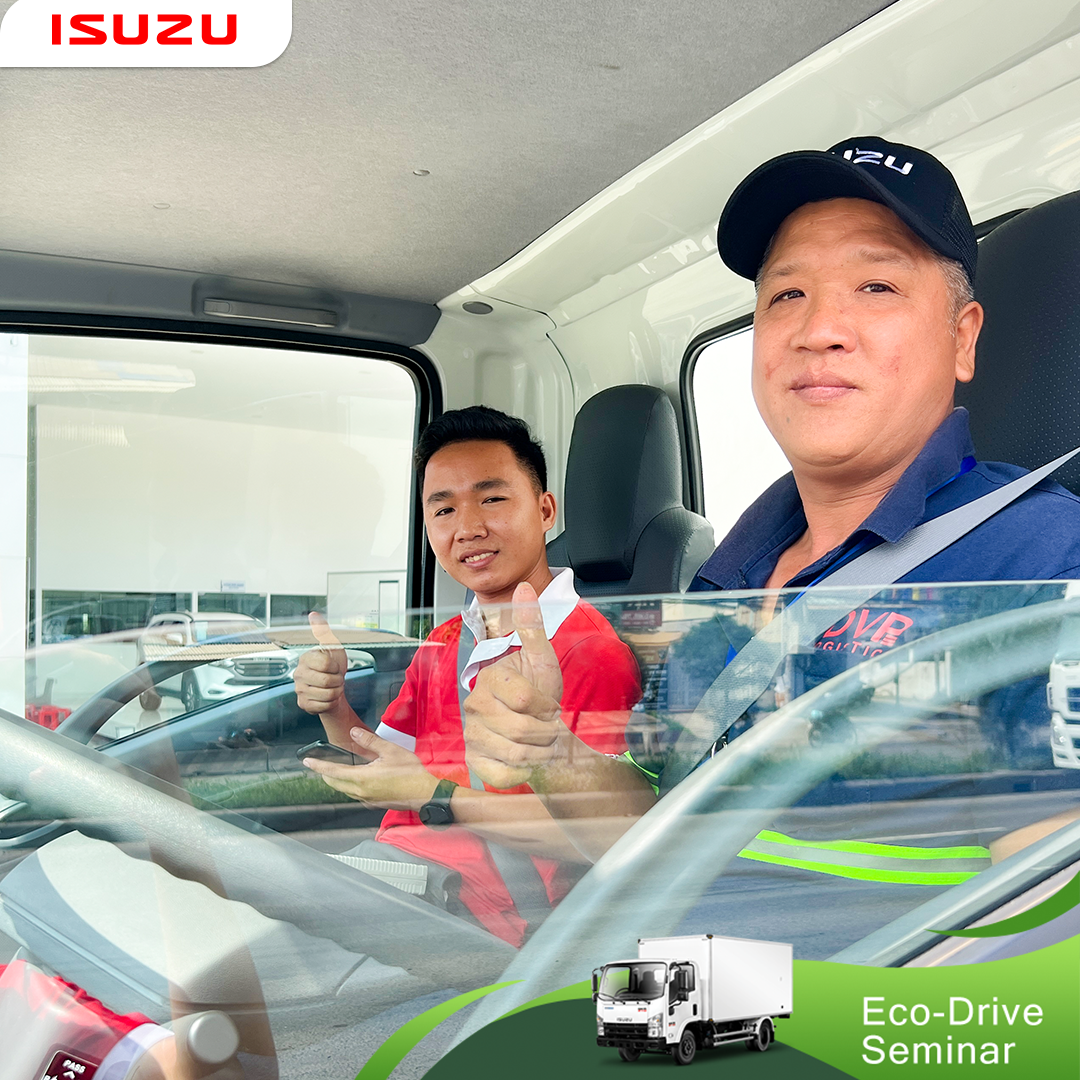 Drivers enthusiastically participated in the driving section in two methods: normal driving according to daily practice and fuel-saving driving according to the skills trained by Isuzu. The results (in this training) of driving by two methods depict that driving skills of Dang Vu Phat Logistics's drivers are good. However, if operated according to instructions from Isuzu, the company can save up to 10% more of fuel consumption compared to the current one.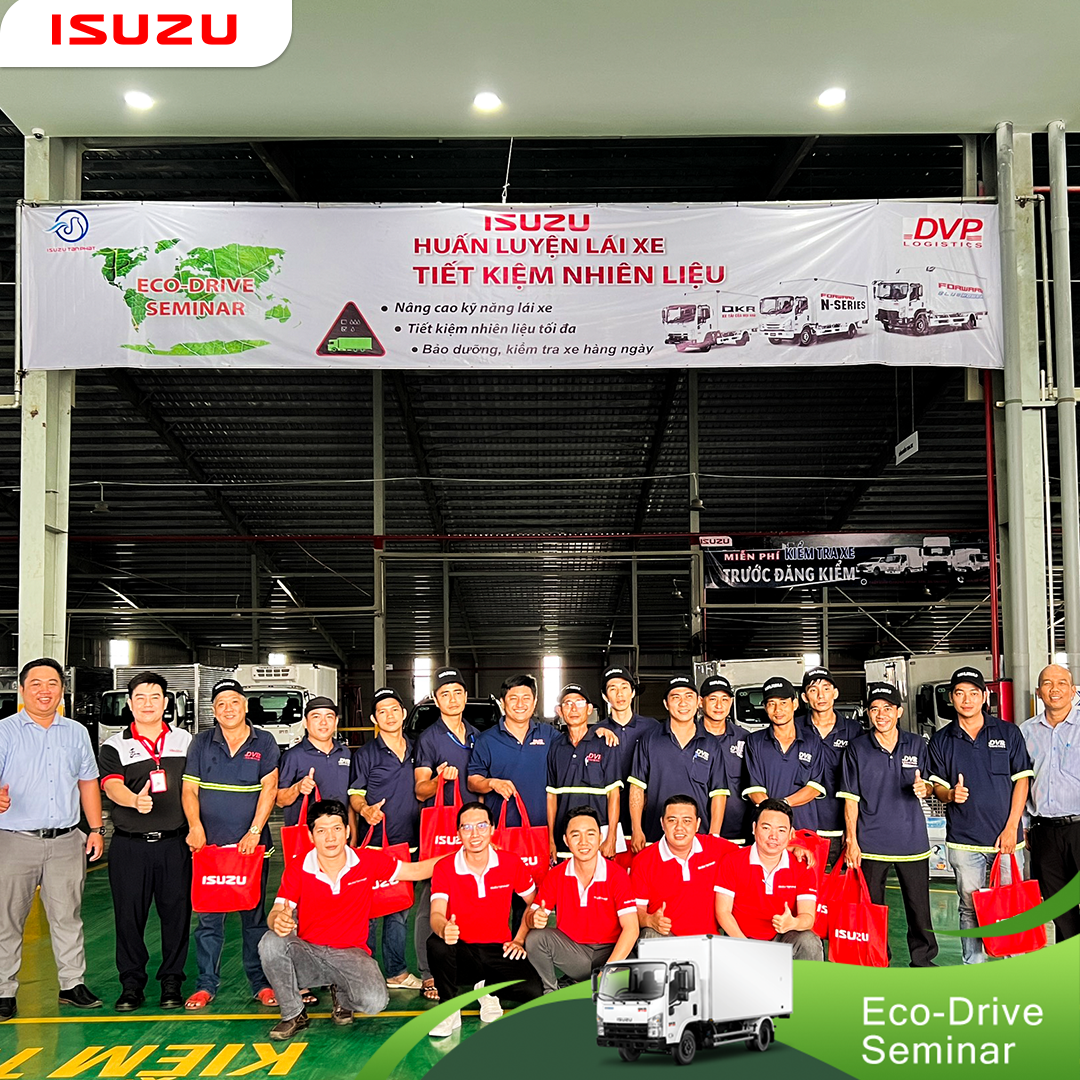 Participants received certificates and awards from Isuzu Vietnam and Isuzu Tan Phat.
Isuzu Vietnam hopes that the Eco-drive seminar will contribute to helping customers improve the efficiency of using the product. At the same time, affirming Isuzu Vietnam's commitment to always accompany customers in every journey.
Please directly contact Isuzu Vietnam's Dealer system nationwide or the following information for support:
ISUZU VIETNAM CO., LTD
Address: 695 Quang Trung Str., Ward 8, Go Vap Dist., HCMC
Website: isuzu-vietnam.com                          E-mail: info@isuzu-vietnam.com