On 06th January 2023, the signing ceremony of the Memorandum of Understanding between Isuzu Vietnam and Ngan Luc Investment & Development JSC (NIAD) was just held, marking an important step in the cooperation relationship between a leading automotive manufacturer and a leading enterprise that manufactures, provides multi-purpose vehicles with special safe-box in Vietnam.
The signing ceremony took place at the Isuzu Vietnam factory (HCMC) with the participation of the Board of Directors of Isuzu Vietnam Co., Ltd and Ngan Luc Investment & Development JSC.
Through the cooperation, Isuzu Vietnam and its dealer system will become the distribution of vehicles platform (D-Max pickup trucks and 7-seat car mu-X) for NIAD to produce special safe-box vehicles. At the same time, through business activities, Isuzu Vietnam & NIAD also commit to promoting sales and marketing to make the special-purpose vehicle based on Isuzu D-MAX & mu-X become a strategic product and dominate the market in the coming time.
At the ceremony, Mr. Kazuo Goda – General Director of Isuzu Vietnam shared: "This cooperation between Isuzu Vietnam and NIAD is a combination of the strengths of Isuzu LCV "Durable – Reasonable Price – Fuel Efficiency – Spacious Design – Safety" along with the rich experience from NIAD in this field. Together, we can bring to the market a special safe-box vehicle with outstanding features, and fulfill the demands of customers."
Combination of leading manufacturers
In Vietnam, NIAD is a pioneer in manufacturing, trading, leasing, and operating cash-in-transit vehicles based on 7-seat cars and pickup trucks. In addition, NIAD also provides other special-purpose vehicles such as radioactive trucks, mail, and document transiting vehicles for other organizations outside the banking industry.
About ISUZU – a reputation Japanese automotive manufacturer with more than 25 years of presence in Vietnam, Isuzu's products have been trusted and highly appreciated by customers: From light, medium, and heavy trucks to tractor, pickup trucks, and 7-seater SUVs.
Mr. Ha Trung Nghia – General Director of NIAD said: "NIAD believes that the strong cooperation and support, as well as the preeminent policies of Isuzu Vietnam, will help NIAD create many competitive advantages in the market".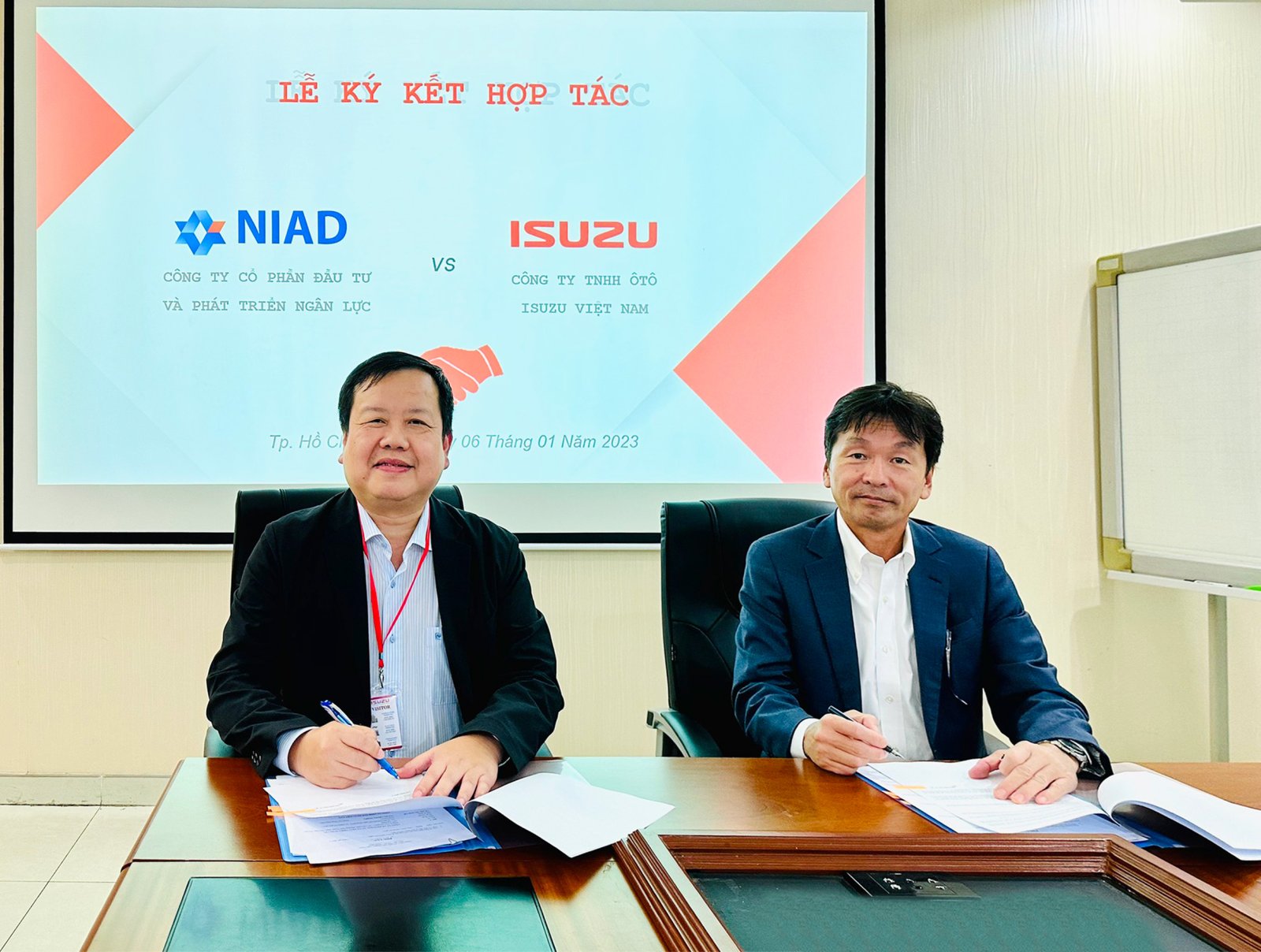 2022 has recorded many milestones and memorable achievements for both Isuzu Vietnam and NIAD in business activities. We hope that this collaboration will be a premise for the further development of multi-purpose vehicles by ISUZU – NIAD with High quality – Durability – Efficiency for customers.
ISUZU VIETNAM