On 07 January 2023, Isuzu Vietnam officially organized The Opening Ceremony of i-TRUCKS Minh Nhi Dealer in Binh Duong. This is the 28th Dealer of the nationwide Isuzu Dealer system, meeting the latest 3S Isuzu standards. When i-TRUCKS Minh Nhi comes into operation, it will be the address for sales and after-sales service and reliable genuine spare parts for customers in Binh Duong and surrounding areas.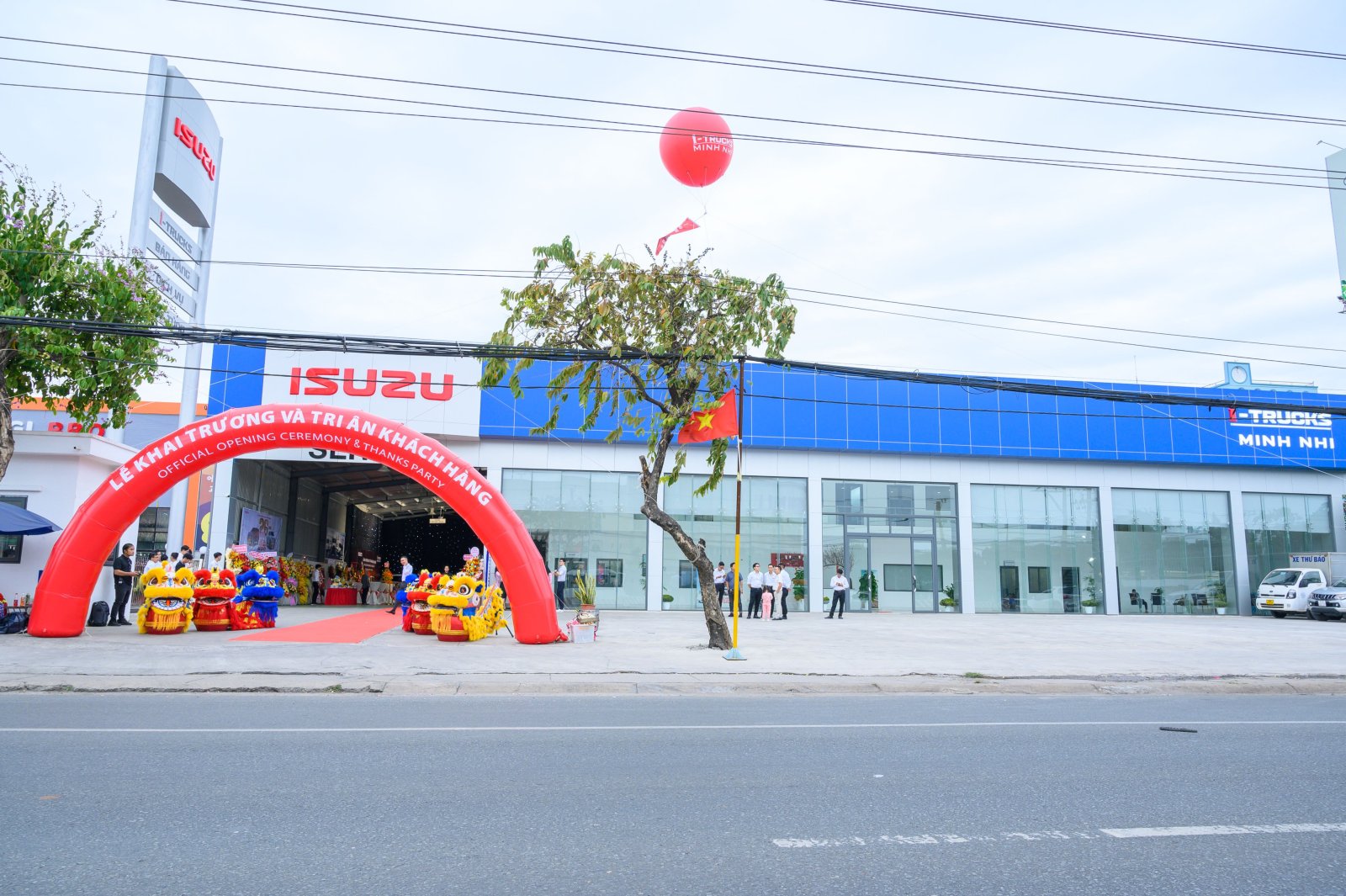 After the effects of the epidemic, with the seriousness and unremitting efforts of Isuzu Vietnam and Minh Nhi Investment Co., Ltd, i-TRUCKS Minh Nhi Dealer was officially launched and put into operation at No. 68 Highway 13, Thuan Giao Quarter, Thuan An, Binh Duong in July 2022.
After a period of operation, the opening ceremony of Minh Nhi i-TRUCKS Dealer officially took place with the participation of the Board of Directors of Isuzu Vietnam Co., Ltd and Minh Nhi Investment Co., Ltd, Dealer's partners and loyal customers.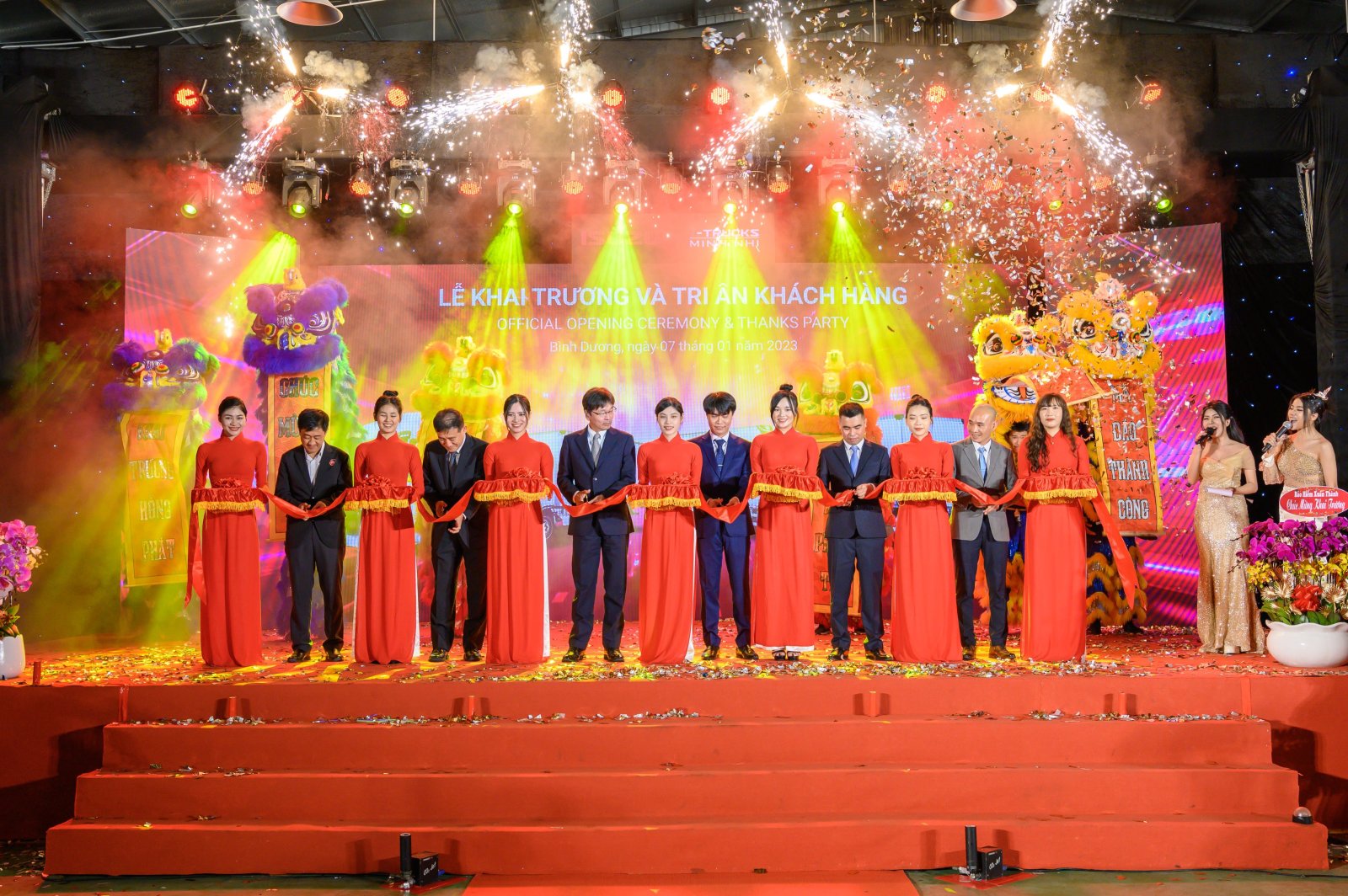 i-TRUCKS Minh Nhi Dealer was built on an area of ​​more than 4,200m2 according to the latest 3S standards, along with a rear body  workshop ready to fulfill customer's demand in all 3 segments:
– Selling Isuzu trucks, pickups, and SUVs.
– Quality, professional after-sales service
– Genuine Isuzu spare parts.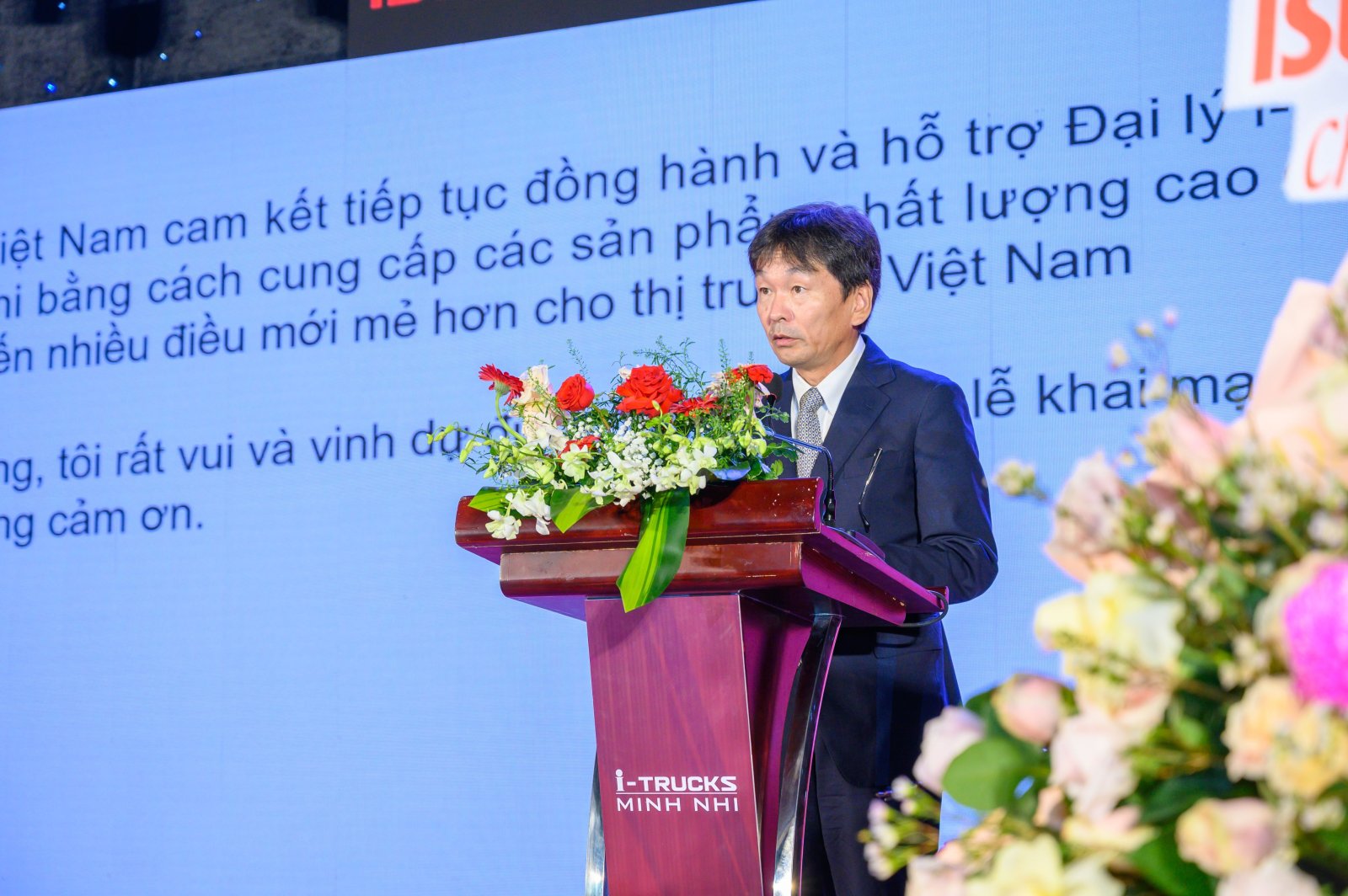 Attending the ceremony, Mr. Kazuo Goda – General Director of Isuzu Vietnam shared: "Thanks to our dealers' effort including Minh Nhi, we were able to establish a new record of retail sales last year. I believe the tremendous support from Minh Nhi and their customers will help IVC progress and enable us to achieve our sales goal for 2023".
On the side of i-TRUCKS Minh Nhi, Mr. Tran The Thuc – General Director of i-TRUCKS Minh Nhi also affirms the Dealer's efforts and commitment to providing and bringing quality products and services suitable for customers.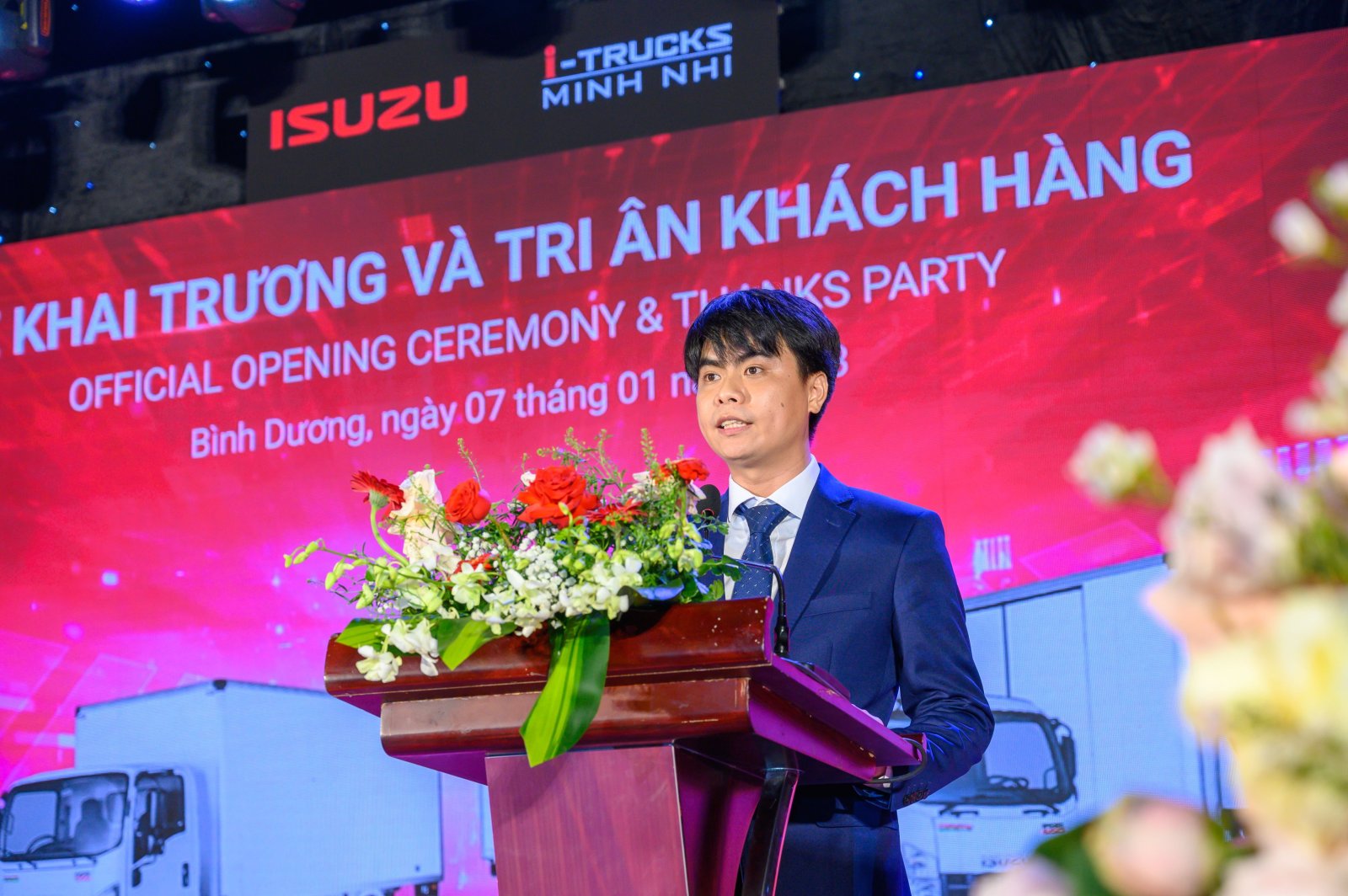 i-TRUCKS Minh Nhi Dealer is currently accompanying many businesses operating in VSIP Industrial Park (Binh Duong) and surrounding areas. Isuzu Vietnam continuously supports Minh Nhi by providing excellent product offerings to Vietnam, as well as bringing more excitement to the market.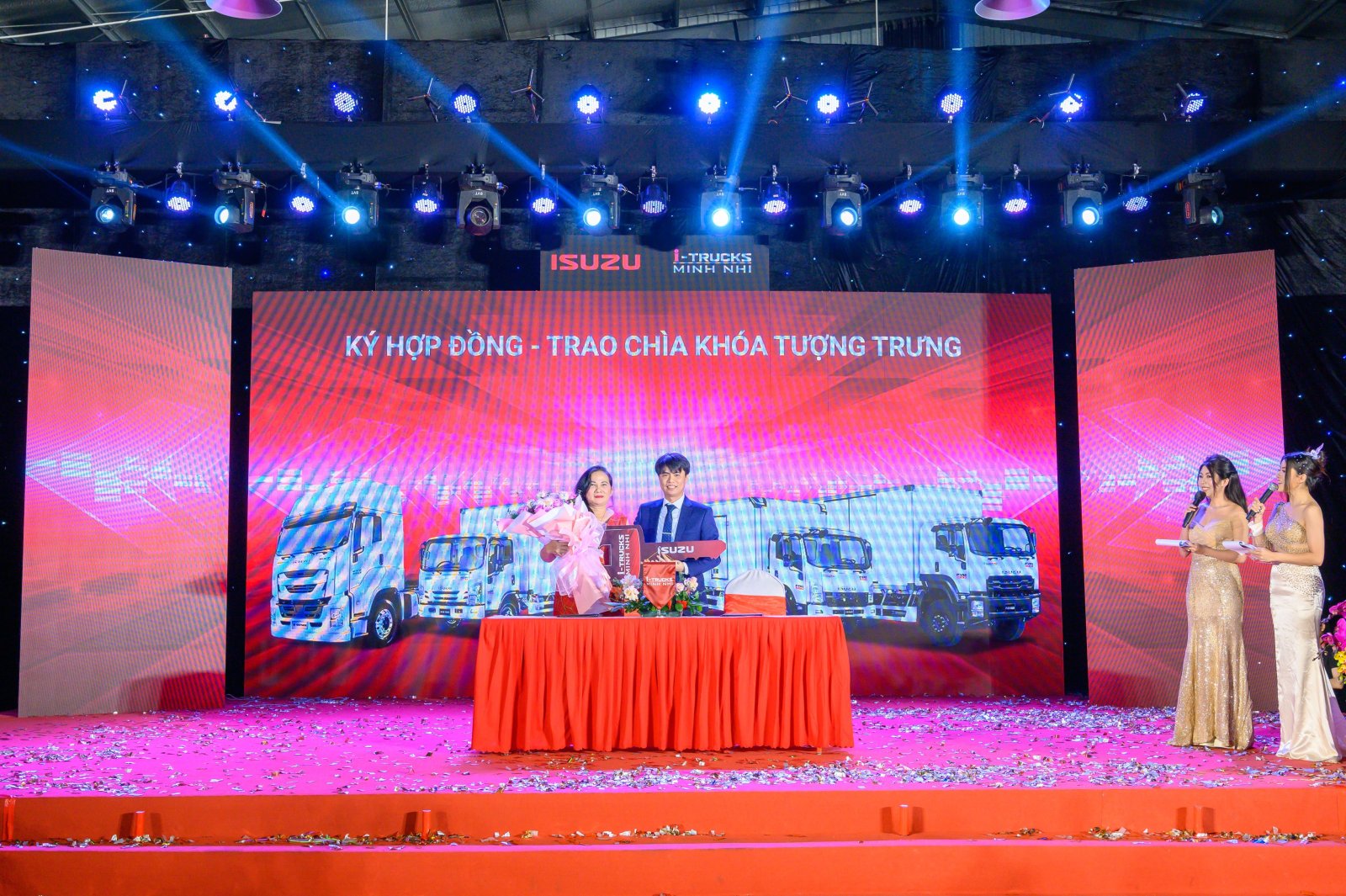 ISUZU VIETNAM