On June 11th, 2023, Isuzu Vietnam cooperated with Isuzu Van Nam to successfully organize the Eco-drive seminar, Safety Driving – Fuel Saving and Daily Vehicle Maintenance – Inspection (Eco-drive seminar) for Nhat Tin Logistics in Ho Chi Minh City.
The program took place with the participation of more than 30 drivers and the Board of Directors from Nhat Tin Logistics, which confirmed the practicality of the program and Nhat Tin Logistics's special attention to safety and savings when operating a vehicle at this time.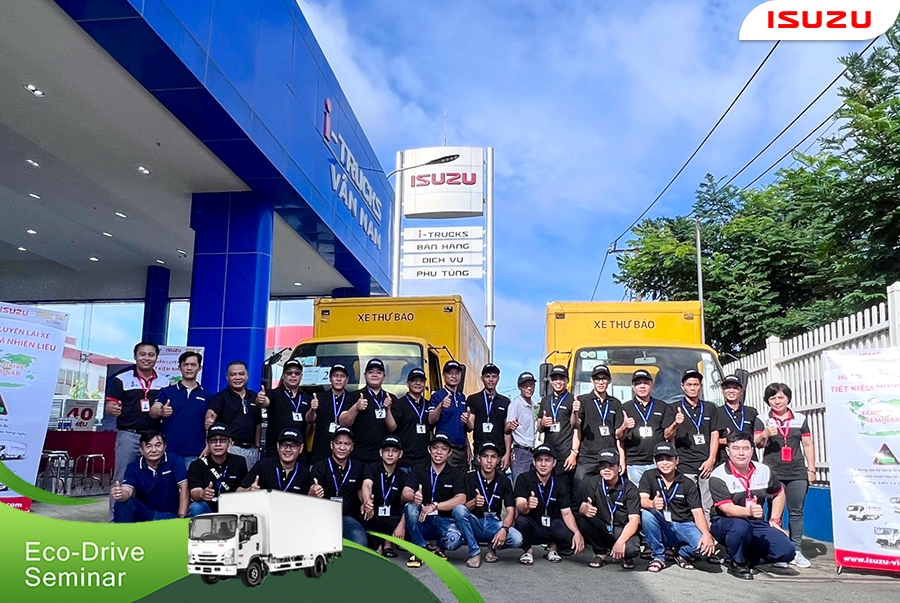 Nhat Tin Logistics is a big fleet customer of Isuzu Vietnam and currently owns over 200 Isuzu trucks serving the transportation business.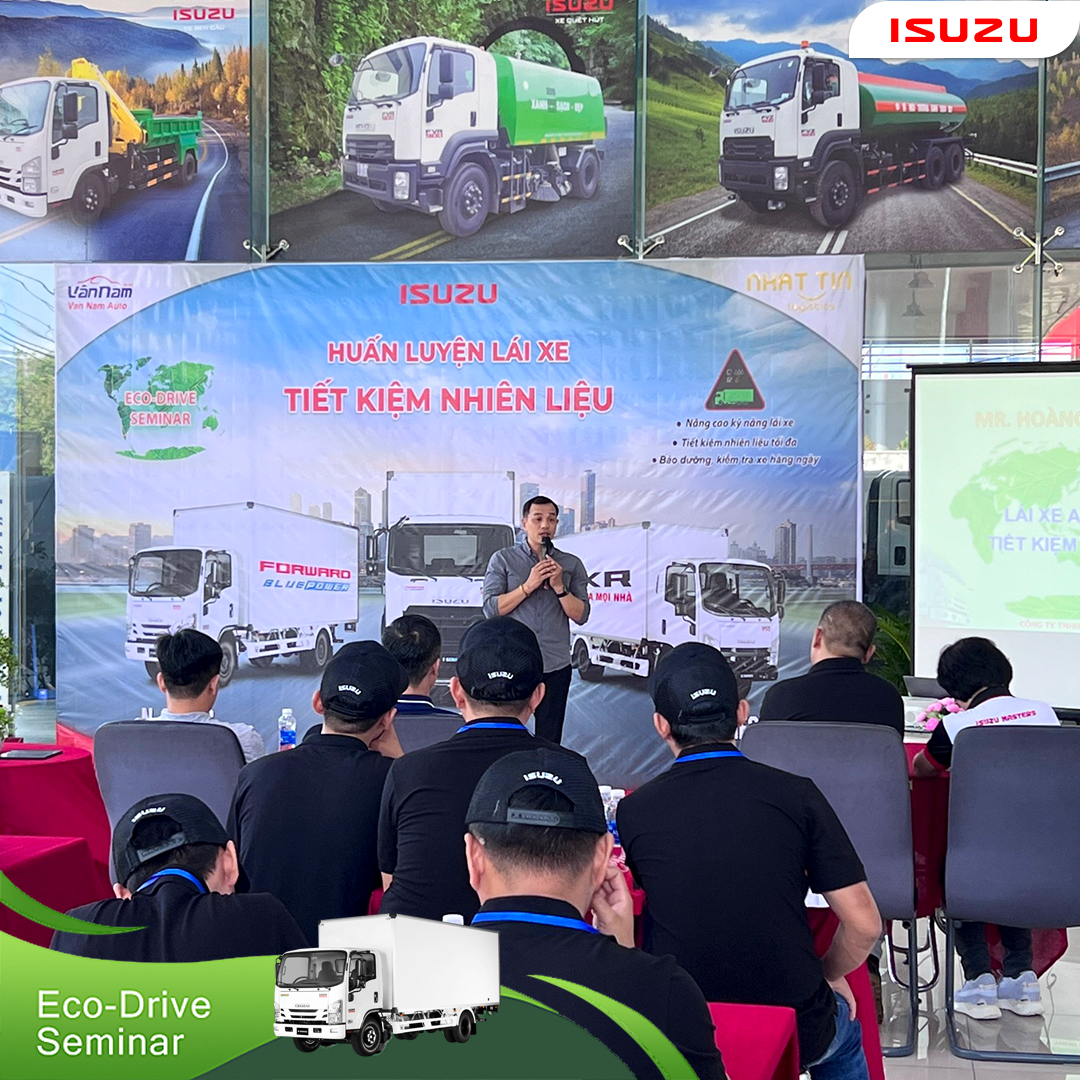 Speaking at the opening of the program, the Director of Nhat Tin Logistics in Ho Chi Minh City – Mr. Hoang Van Thanh expressed his sincere thanks to Isuzu Vietnam and Isuzu Van Nam for conducting Eco-drive seminar for Nhat Tin Logistics in the South. He affirmed that Isuzu is a strategic partner of Nhat Tin Logistics in its goal of becoming one of Vietnam's leading delivery firms. He expected that the practical information gained from the Eco-drive seminar would be used to everyday operations and contribute significantly to Nhat Tin's strategic objective in 2023.
Through the seminar, with the guidance of Isuzu Vietnam and Isuzu Van Nam, the trainees participated in 03 main contents as follows:
Guide to Eco & Safety Driving skill (Theory & Practice)

Instructions for daily vehicle maintenance and inspection (Theory and practice)

Health Report Explanation; Q&A Section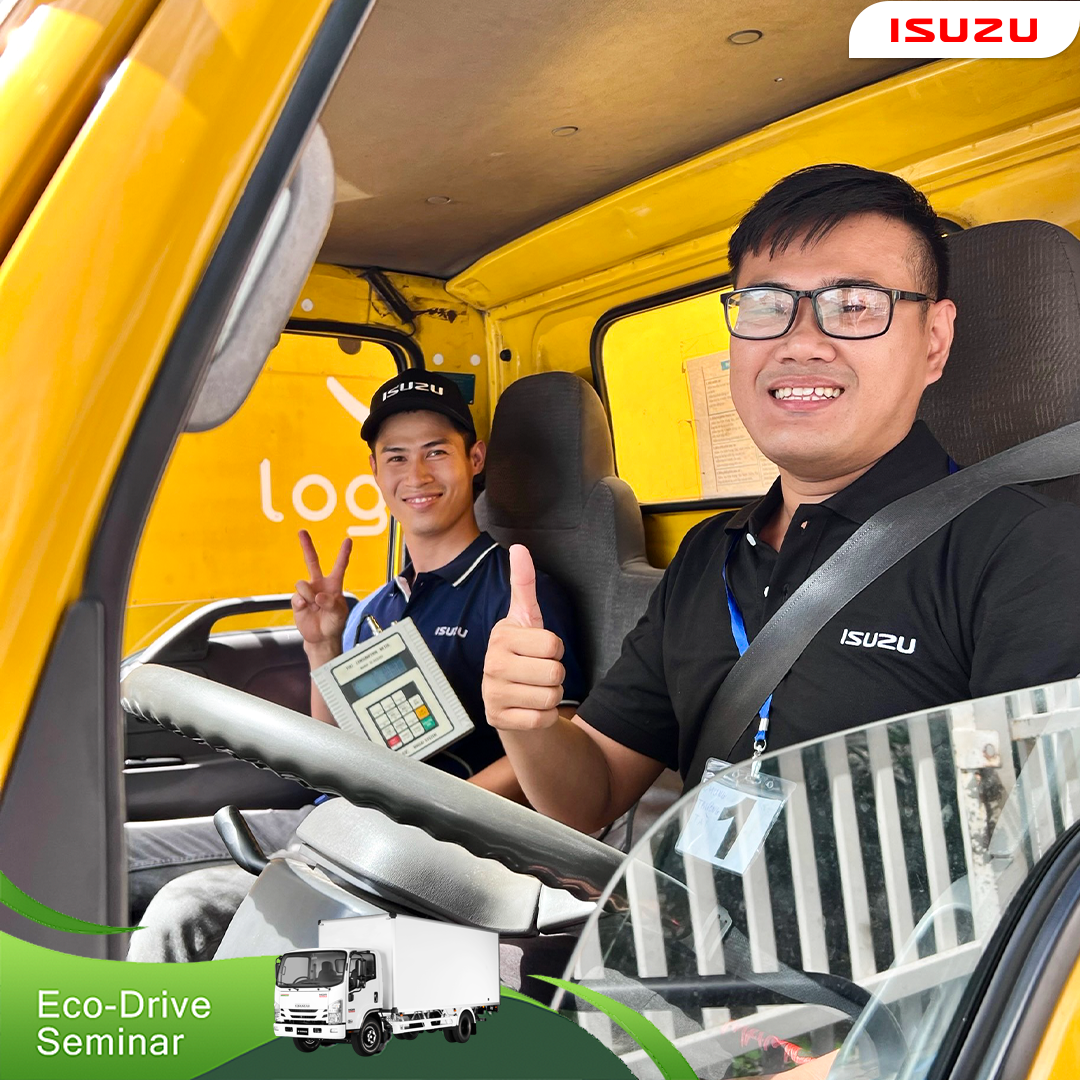 Drivers enthusiastically participated in the driving section in two methods: normal driving according to daily practice and fuel-saving driving according to the skills trained by Isuzu Vietnam. The results (in this training) of driving by two methods depict that the driving skills of Nhat Tin Logistics's drivers are good. However, if operated according to instructions from Isuzu Vietnam, Nhat Tin Logistics can save up to 24% of fuel consumption compared to the current one.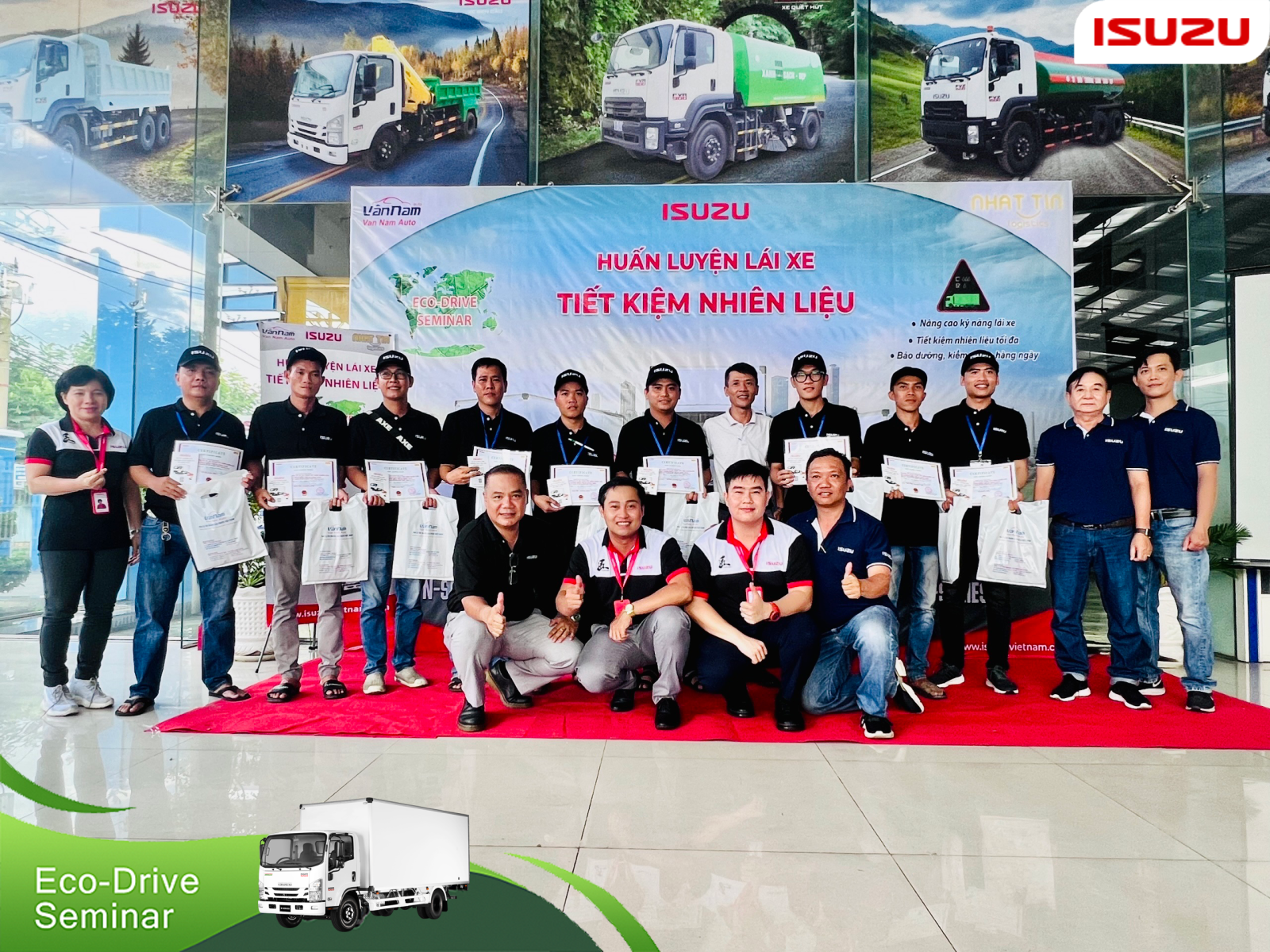 Participants received certificates and awards from Isuzu Vietnam and Isuzu Van Nam.
Isuzu Vietnam hopes that the Eco-drive seminar will contribute to helping customers improve the efficiency of using the product. At the same time, affirming Isuzu Vietnam's commitment to always accompany customers in every way.
Please directly contact Isuzu Vietnam's Dealer system nationwide or the following information for support:
ISUZU VIETNAM CO., LTD
Address: 695 Quang Trung Str., Ward 8, Go Vap Dist., HCMC
Website: isuzu-vietnam.com                          E-mail: info@isuzu-vietnam.com