Isuzu Vietnam Co., Ltd (IVC) would like to inform our valued customers about the Isuzu QKR vehicle recall program to inspect and rectify issues related to the assembly of the frame harness.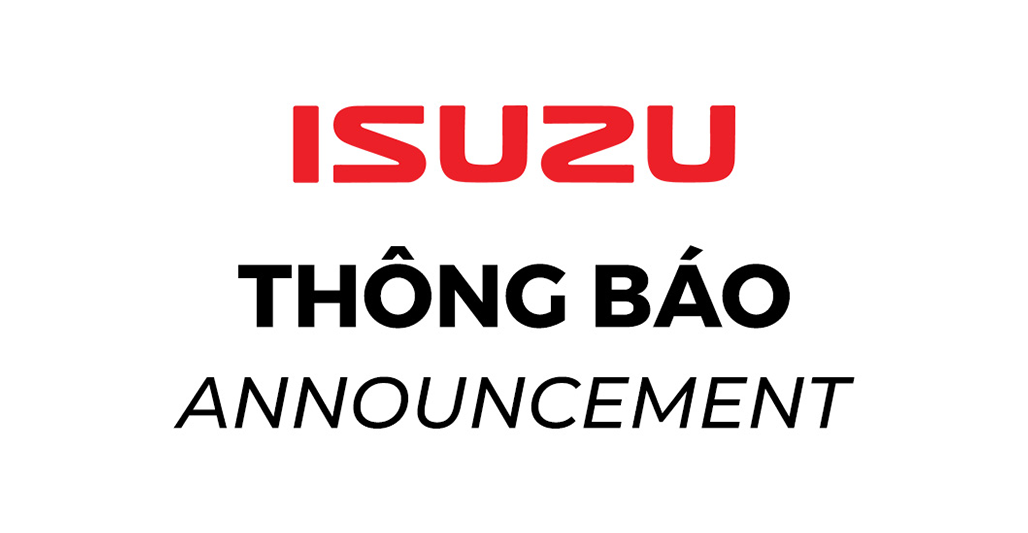 The Isuzu QKR frame harness has a wiring goes to the main relay box. During vehicle usage, this wiring may touch with the front left leaf spring, leading to damage and loss of connection between electrical systems of the vehicle. In case of wiring damage, the engine may stop working or fail to start. This issue arises from incorrect assembly instructions for the frame harness, resulting in an inadequate distance between the wiring and the leaf spring, compromising safety.
Starting from March 8, 2023, Isuzu Vietnam has implemented new assembly guidelines for the Isuzu QKR frame harness and thoroughly addressed this issue in the production of new vehicles. For vehicles manufactured before March 8th, 2023, IVC will inspect and rectify according to the recall program by rerouting the frame harness and securing it with appropriate lock band to ensure a safe distance between the wiring and the leaf spring. If during inspection, damage or scratches are found at this wiring location, Isuzu dealers will repair or replace depending on the extent of the damage.
Detailed information regarding the list of re-call vehicles:
Brand: ISUZU

Model name: QKR

Manufacturer: Isuzu Vietnam Co., Ltd, address: 695 Quang Trung, Ward 8, Go Vap District, Ho Chi Minh City, Vietnam

Quantity: 5,879 vehicles (according to the attached list)

Production assembly time: From April 2021 to March 2023
We strongly advise our customers to promptly bring their vehicles listed in the recall to Isuzu Vietnam's authorized dealers nationwide for inspection and rectification to prevent potential malfunctions. Isuzu Vietnam will bear all expenses related to this recall.
Please contact us at telephone number (84-28) 3 895 9203 or email us at info@isuzu-vietnam.com for consultation and support.
We sincerely thank our customers for their cooperation, and we commit to taking necessary measures to ensure safety and customer satisfaction.
For detailed VIN list of recalled vehicles: LINK
ISUZU VIETNAM CO., LTD
Address: 695 Quang Trung, Ward. 8, Go Vap District, Ho Chi Minh City.