On February 12, 2023, Isuzu Dai Thinh, a branch in Binh Dinh, cooperated with Isuzu Vietnam to successfully organize the training program "Safe driving – Fuel economy" and "Daily vehicle maintenance and inspection" for Giao Hang Tiet Kiem JSC (GHTK), one of Isuzu's major customers.
Safe Driving-Fuel-Saving Training and Daily Vehicle Maintenance and Inspection is a special training program exclusively for Isuzu Customers to provide safe-fuel-saving driving skills, materials  & knowledge related to the safe and most effective use and operation of the vehicle.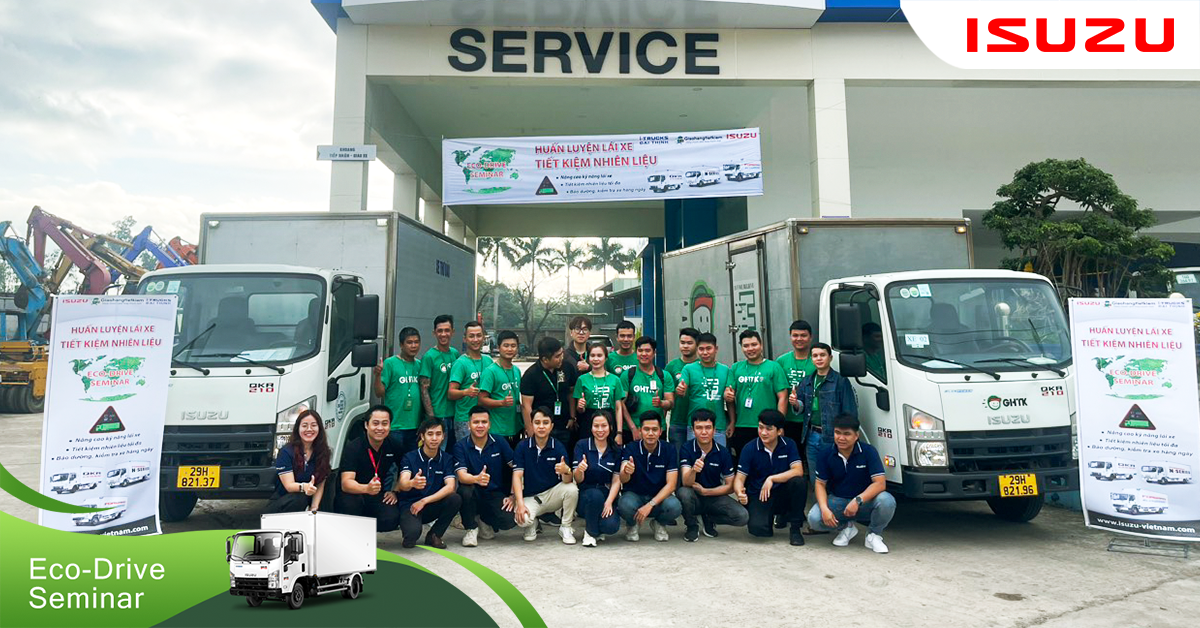 With a team of drivers and an overwhelming number of Isuzu cars with nearly 1,000 vehicles, this is the 5th time that Isuzu has organized this program for GHTK. This demonstrates Isuzu's strong commitment to customers and GHTK's close cooperation with Isuzu to optimize vehicle use efficiency, one of the manufacturer's important goals for its customers such as: speech of the representative of GHTK at the training session.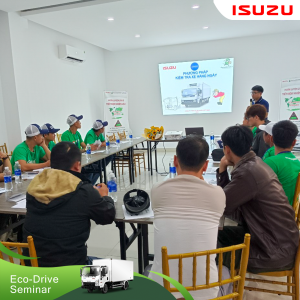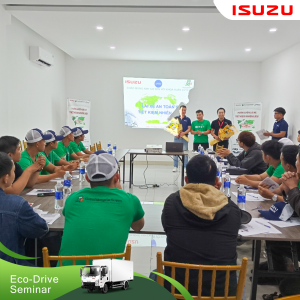 The training course consists of 3 main parts:
Guide to Safe Driving & Fuel-efficient Driving

Instructions for vehicle inspection and daily vehicle maintenance

Answer questions, & questions from the driver during the use of Isuzu trucks
In particular, the drivers performed driving on the test track in two ways:
– 1st time: Driving according to daily habits
– 2nd time: Driving Fuel economy according to Isuzu's instructions.
The results after two runs show fuel efficiency savings of up to 9.6% when applying driving techniques guided by Isuzu Vietnam. In addition, reducing emissions to the environment is equivalent to 2.4 tons of CO2/vehicle/year.
In addition to learning Safe Driving and Fuel Saving skills, students are trained in daily vehicle inspection skills, one of the jobs that drivers often take lightly but are very interesting when learned by real situations. economy shared at the training session.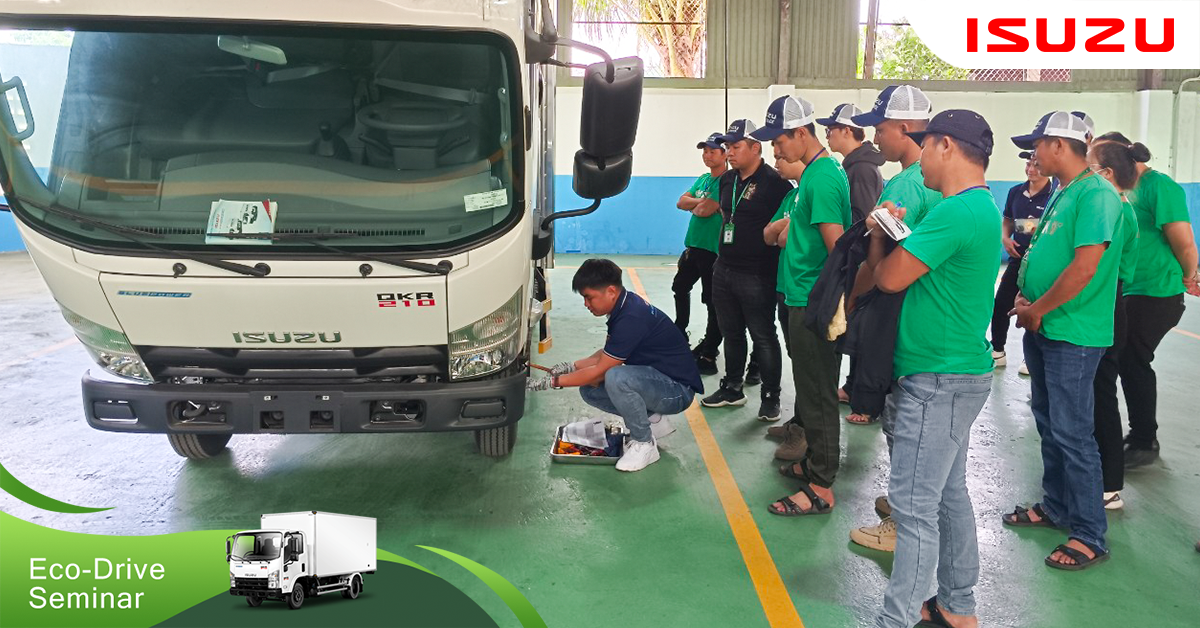 At the end of the training program, students received a certificate of Isuzu Vietnam and meaningful gifts from Isuzu Vietnam and Isuzu Dai Thinh.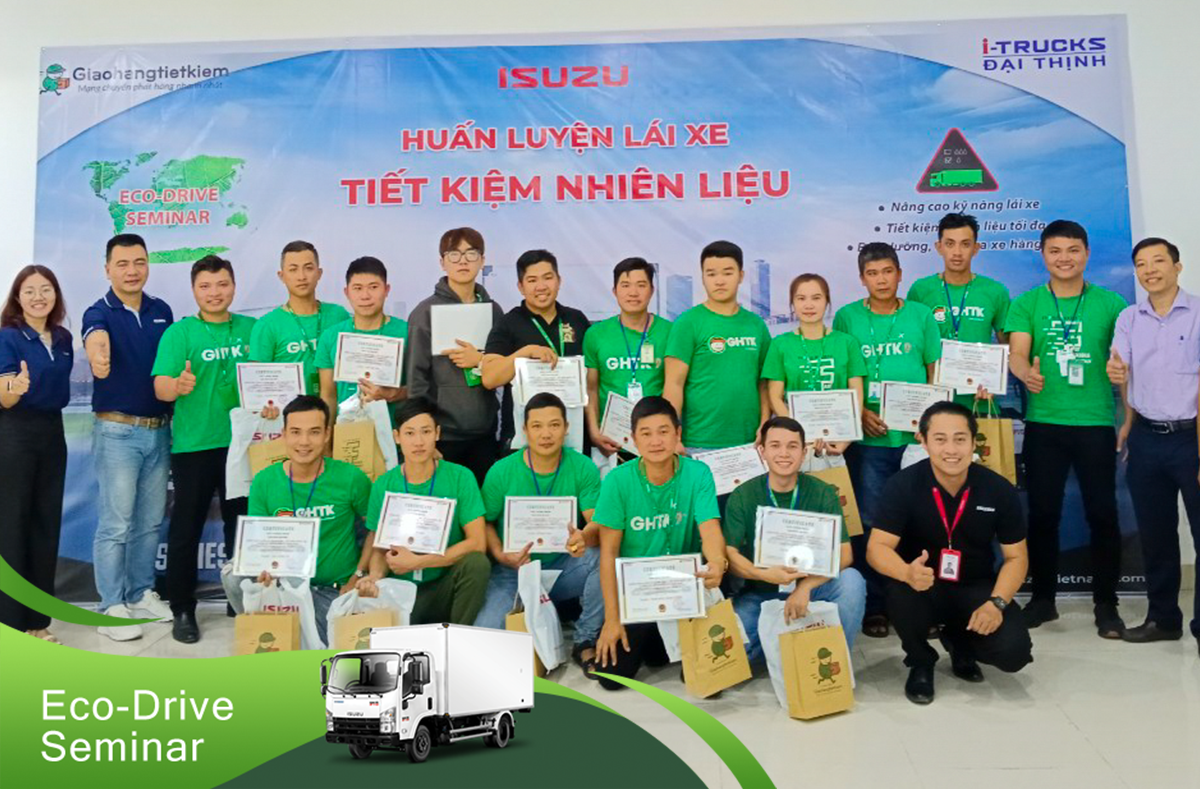 If you are interested in training or other support, please directly contact Isuzu Vietnam's Dealer system nationwide or the following information for support:
ISUZU VIETNAM CO,.LTD
Address: 695 Quang Trung, Ward. 8, Go Vap District, Ho Chi Minh City
Website: isuzu-vietnam.com                                      E-mail: info@isuzu-vietnam.com