Customers who purchase QKR COOL EXPRESS will not only own a comprehensive product with high quality, and low operating costs but also receive genuine warranty and maintenance from Isuzu Dealer network nationwide.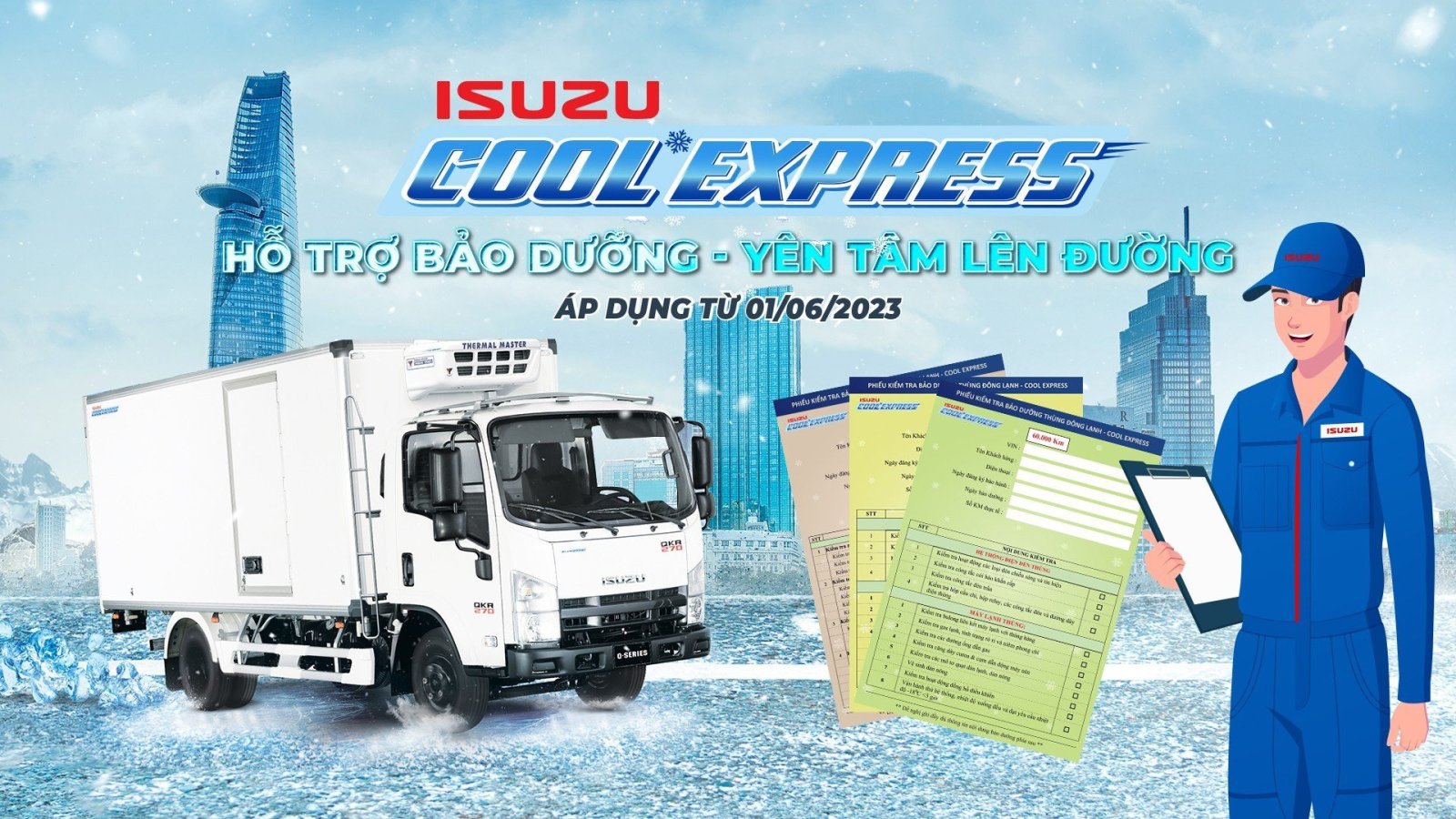 For the purpose of supporting customer to maintain their vehicles and freezer body, Isuzu Dealer network implements the special program: "Free maintenance for freezer body of Isuzu QKR Cool Express" with the following content:
Apply for: Isuzu QKR is equipped with a Cool Express body and be handed over to customers from June 1st, 2023

Content: In addition to the regular vehicle maintenance from the Customer Care program, customers will receive 3 free maintenance checks of the Cool Express body at the following periods: 20,000 Km; 40,000 Km; 60,000 Km

Note: The program does not apply to the cost of materials and/or spare parts incurred during the maintenance process.
Contact the nearest Isuzu dealer for further information and support.
The Dealer system: https://isuzu-vietnam.com/dai-ly-xe/
AN OPTIMAL SOLUTION FOR THE FROZEN TRANSPORT INDUSTRY
QKR COOL EXPRESS is the first choice for frozen products such as seafood, meat, vegetables … and other sensitive product to environmental conditions. Manufacturing base on advanced materials and technology with strict quality control by the professional technical team of Isuzu Vietnam, QKR COOL EXPRESS always ensures the standard temperature to maintain product quality with outstanding advantages.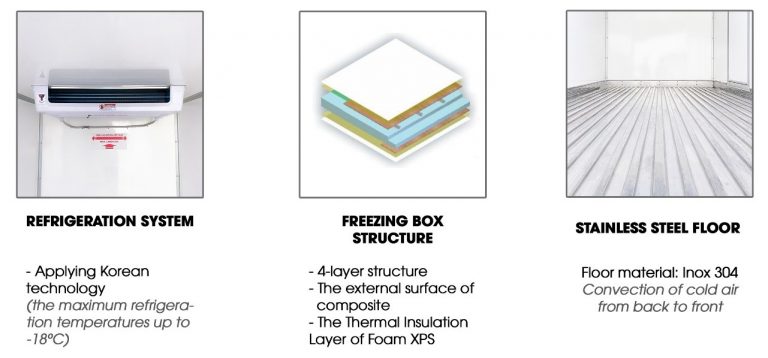 In addition to the outstanding freezer body, QKR COOL EXPRESS also inherits the advantages from the Isuzu cabin chassis: durability and fuel efficiency. Therefore, the cost of operating and repairing will be reduced.
The chassis is specially designed with reinforced steel, which increases body rigidity and reduces deflection in rear loading. The length and height of the chassis are calibrated to reduce vehicle gravity, making the driver feel better at high speeds, and cornering smoother on bad/difficult terrain.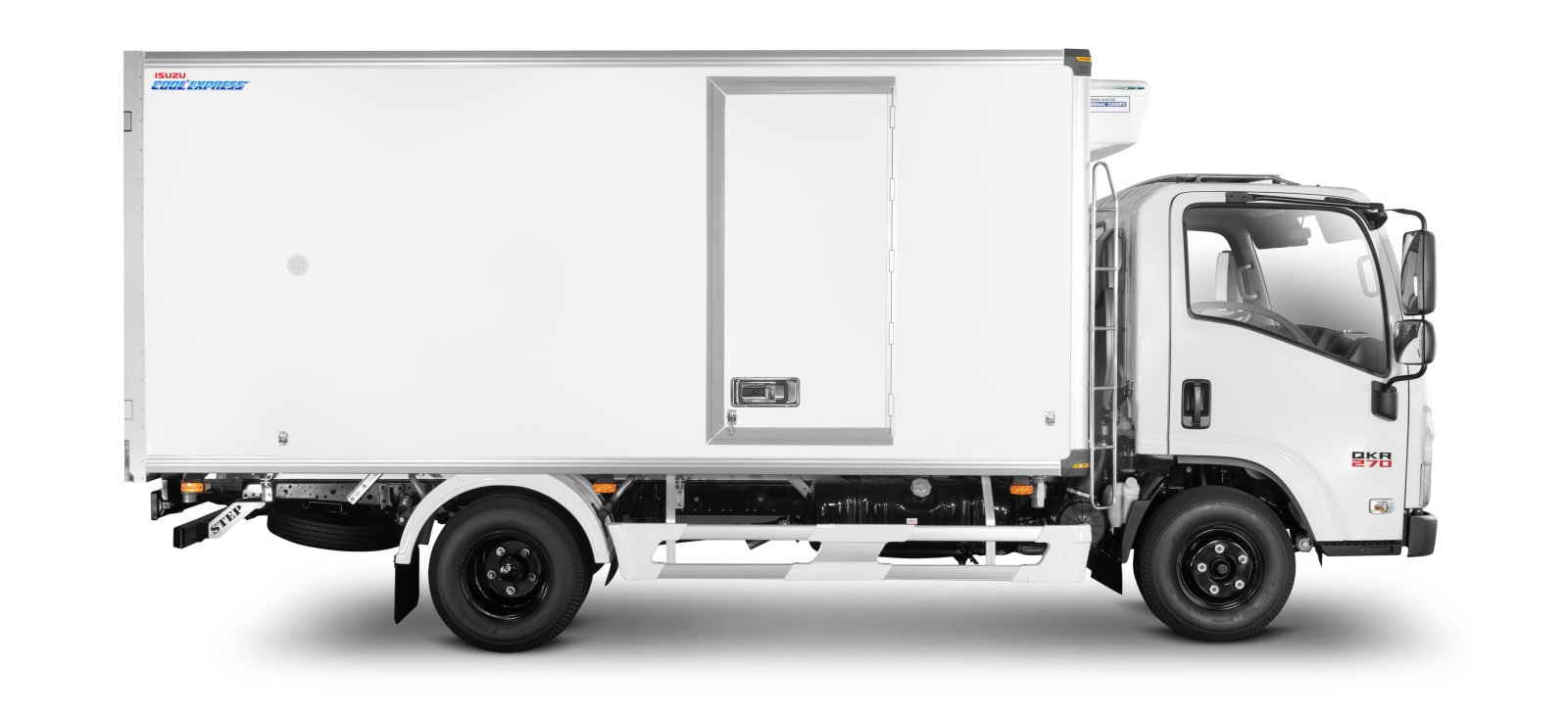 QKR COOL EXPRESS is the perfect combination of outstanding advantages from Isuzu cabin chassis-applying pioneering Common Rail engine technology, which is durable, fuel – efficiency, and promises to be the preferred choice and trusted partner of individual customers, companies, and transporters as well.
ISUZU VIETNAM