On March 12, 2023, Isuzu Vietnam cooperated with Isuzu An Viet Dealer to successfully hold The Eco-Drive Seminar for Vietnam Post (VNPost) in Hanoi. The seminar took place at the VNPost office with the participation of more than 50 drivers and the Management.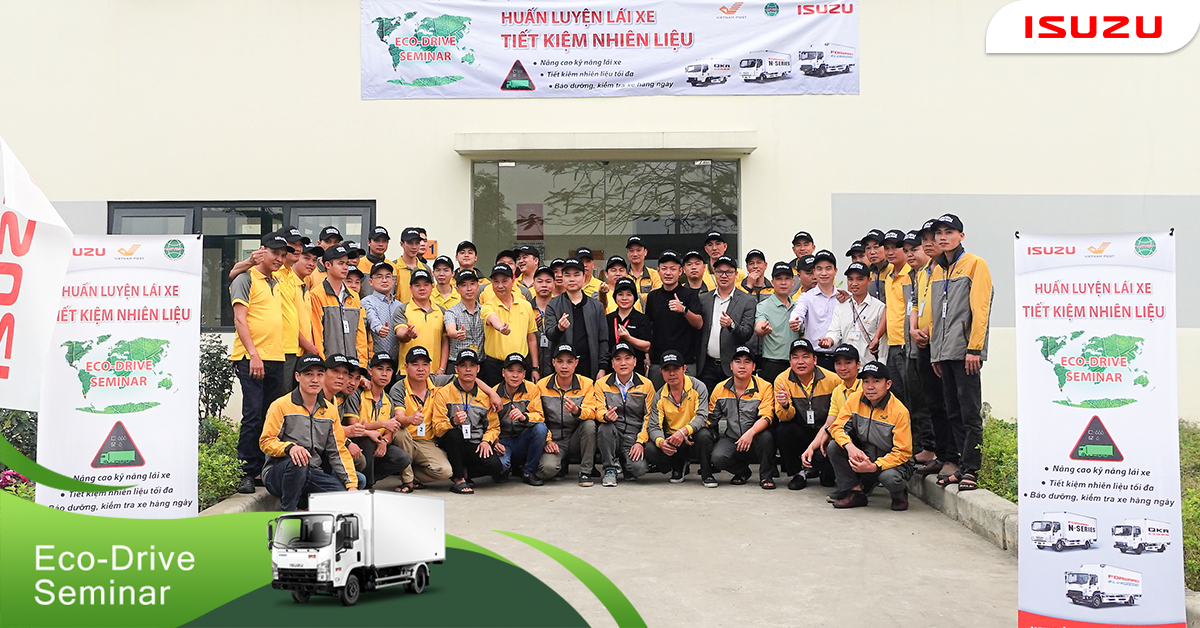 VNPost currently holds nearly 900 Isuzu trucks serving business activities nationwide. The seminar in Hanoi is the first Eco-drive seminar for VNPost branches nationwide.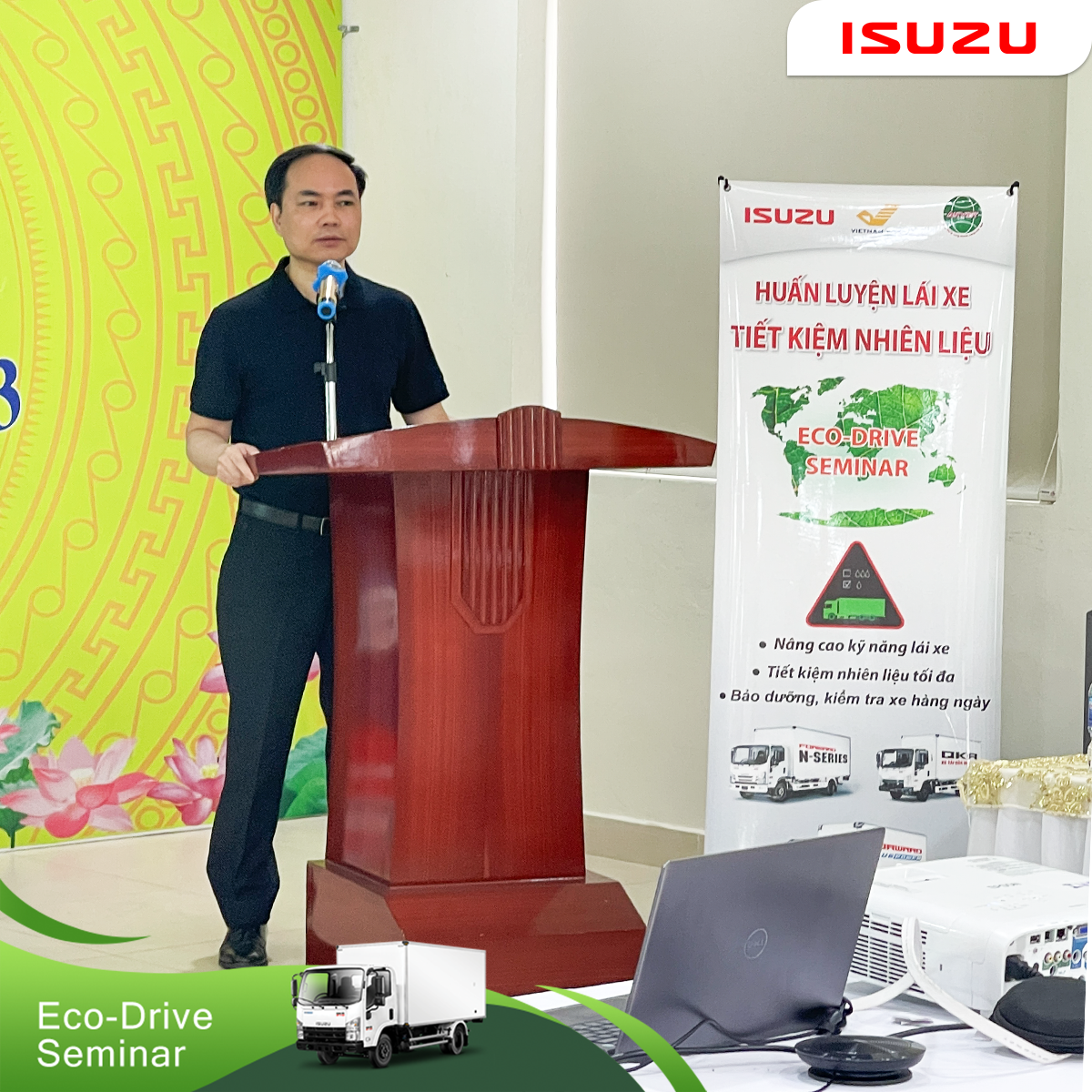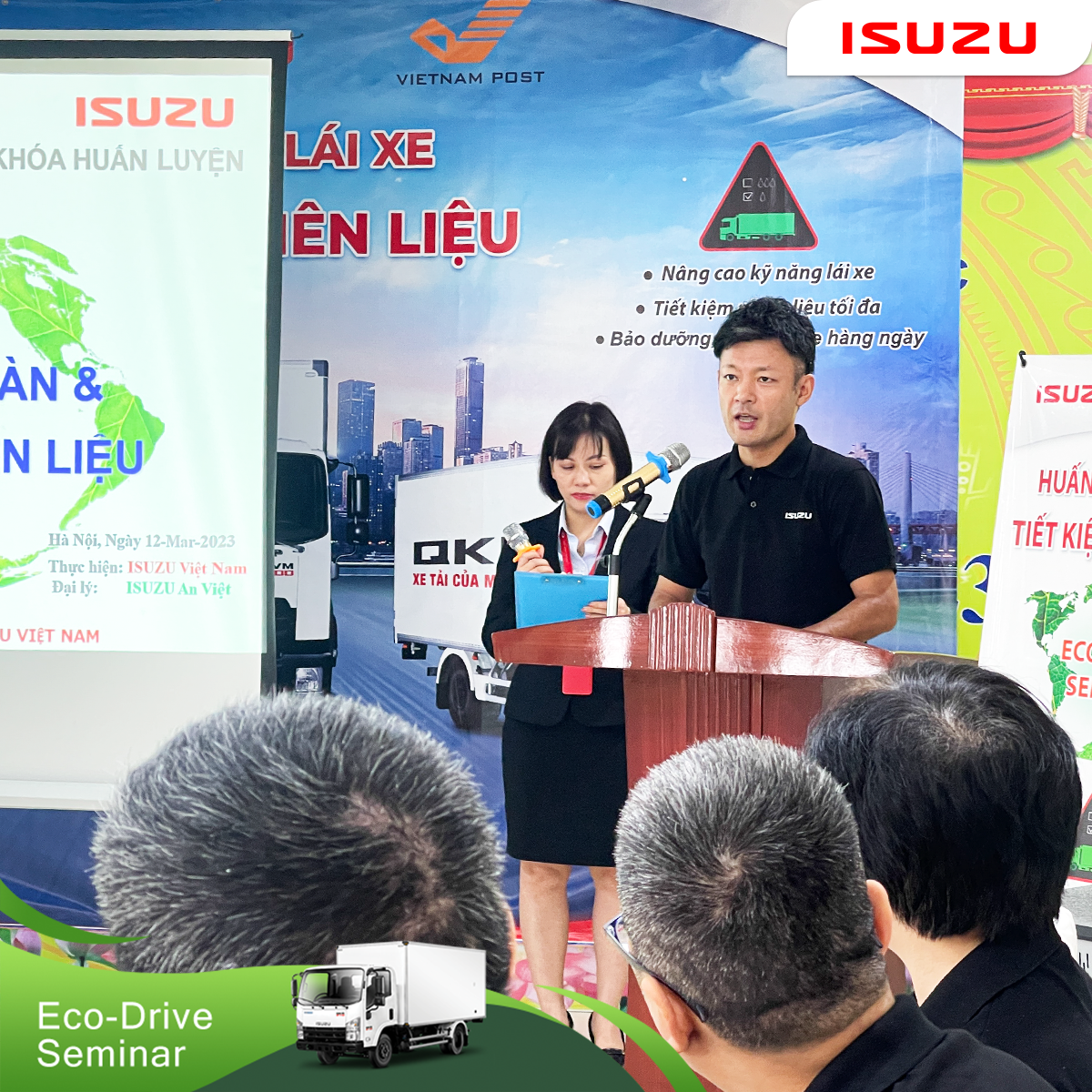 At the beginning of the seminar, Mr. Nguyen Quang Hai – Director of Vietnam Post Logistics shared: "VNPost thanks & appreciates Isuzu Vietnam and An Viet Dealer for organizing the Eco-drive seminar. With the unstable fuel price in 2022 from 22,000 VND to 31,000 VND/liter, having drivers with eco-driving skills will help our company save operation costs. Our drivers now pay little attention to daily vehicle inspection, we especially appreciate the DRM (Data Recording Modul) data check and analysis on the vehicle that only Isuzu has, which will help us know clearly the vehicle's operation condition (Strong and weak points) to promptly fix it."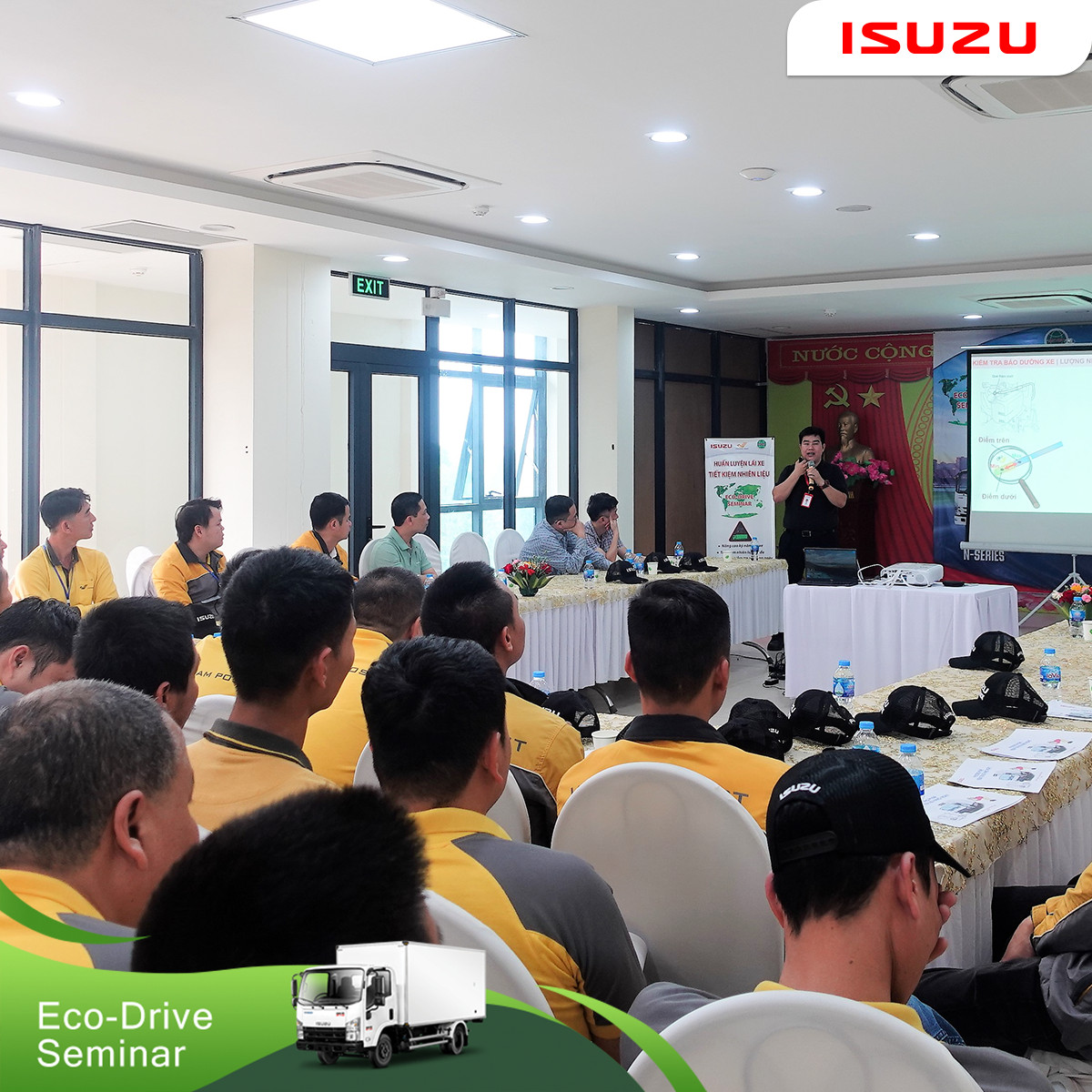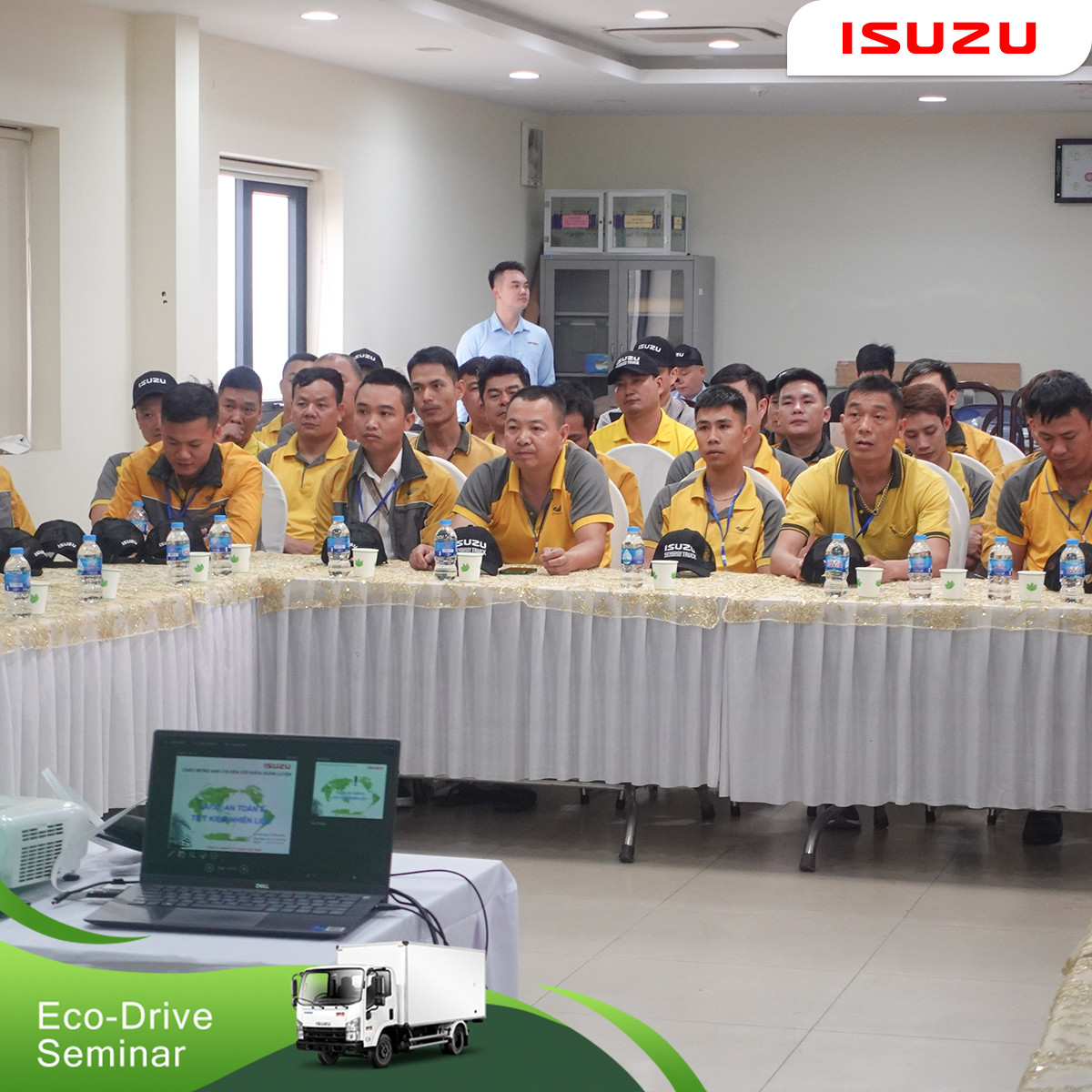 Through the seminar, with the guidance of trainers from Isuzu Vietnam and An Viet Dealer, the trainees participated in 03 main contents as follows:
Guide to Eco & Safety Driving skill (Theory & Practice)
Instructions for daily vehicle inspection and maintenance (Theory and practice)
Q&A Section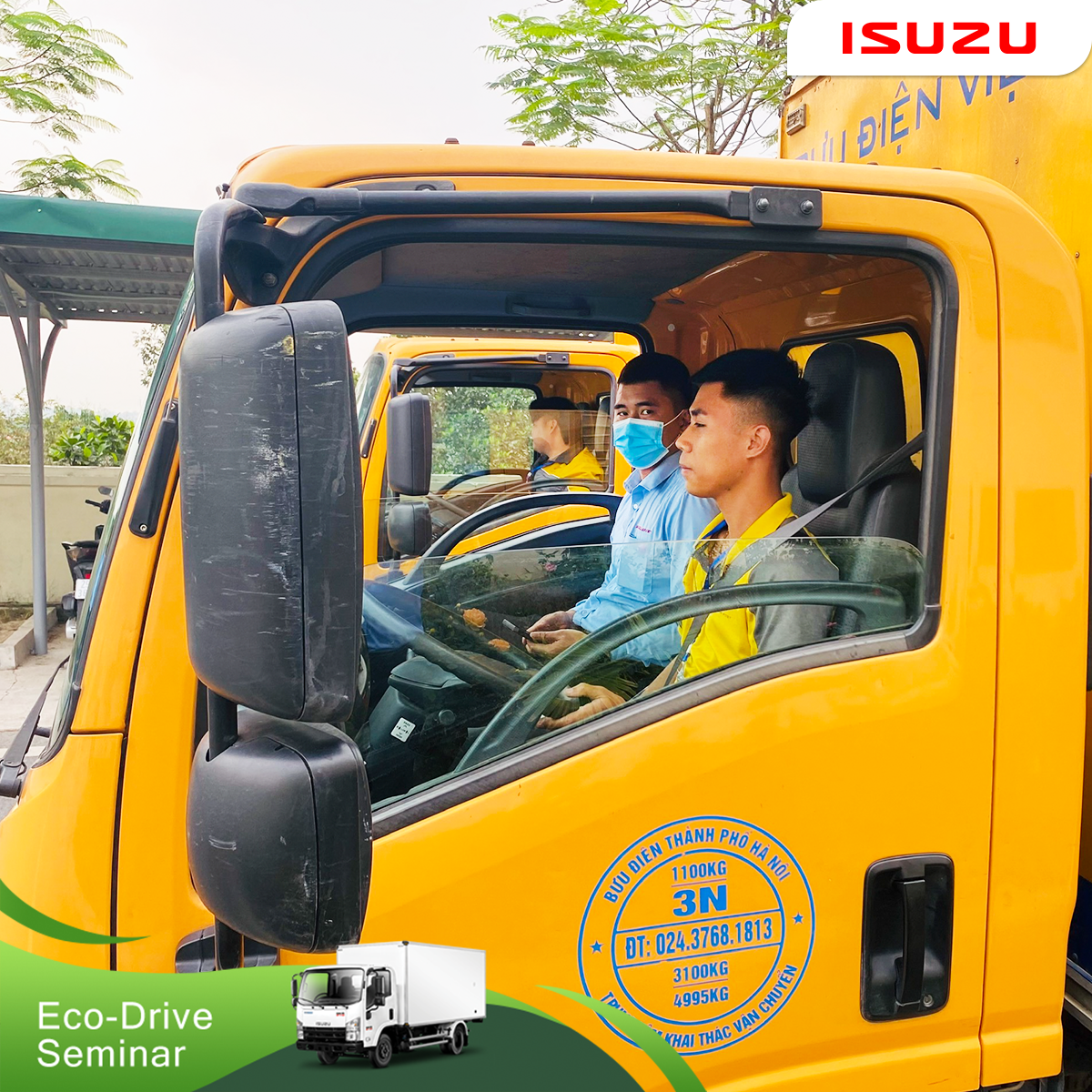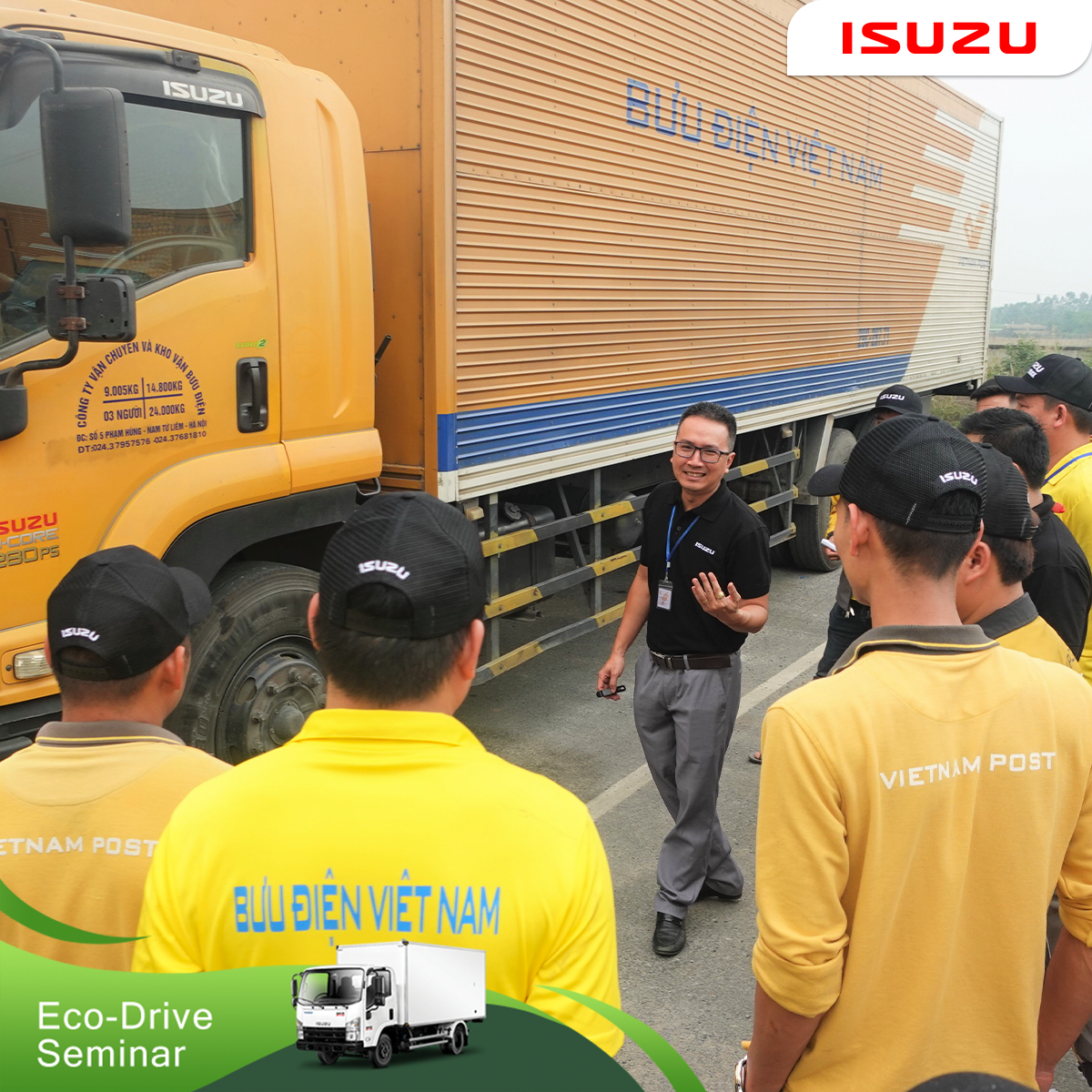 At the end of the seminar, the trainees took a test to summarize the information in the program after that received a Certificate of Isuzu Vietnam and gifts from Isuzu An Viet Dealer.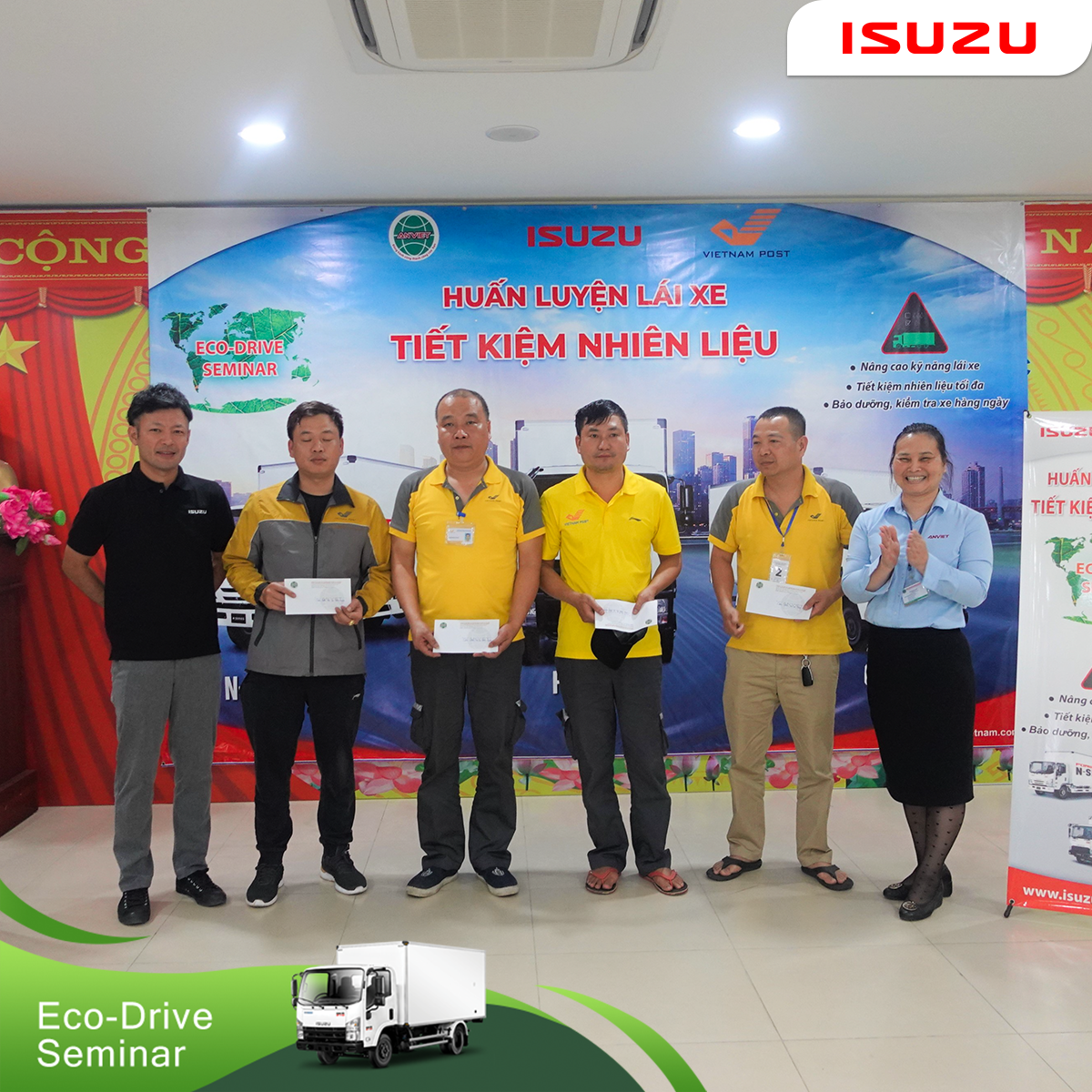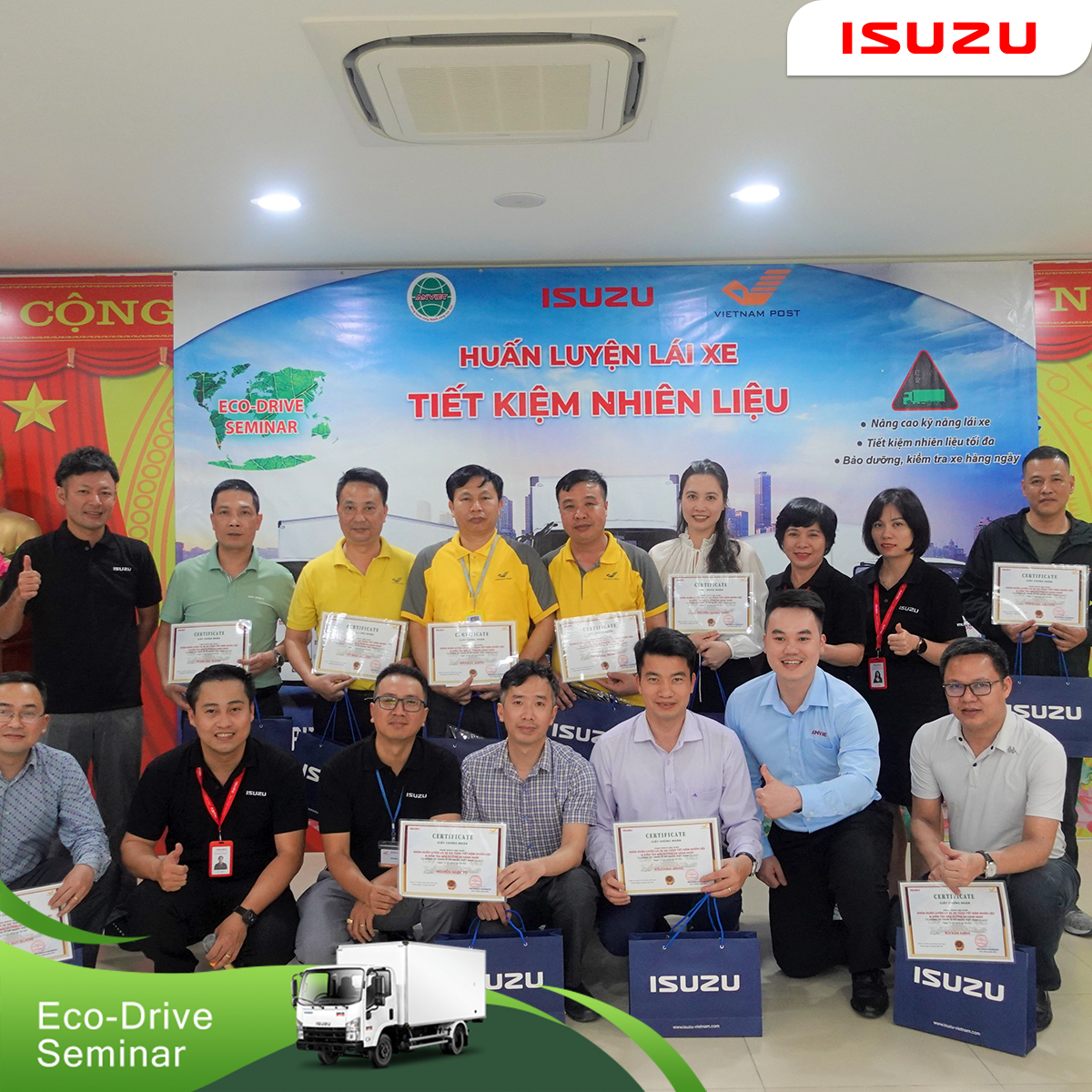 From Isuzu Vietnam, Mr. Takehiro Kawamura – Senior General Manager of FLS Department said: "VNPost is a big customer of Isuzu which owned nearly 900 Isuzu vehicles nationwide. VNPost's North-South pallet transportation service is high-quality and safe. VNPost's digital technology also helps to increase customer satisfaction and improve service quality. Isuzu Vietnam is proud to be able to accompany and support VNPost during its operation."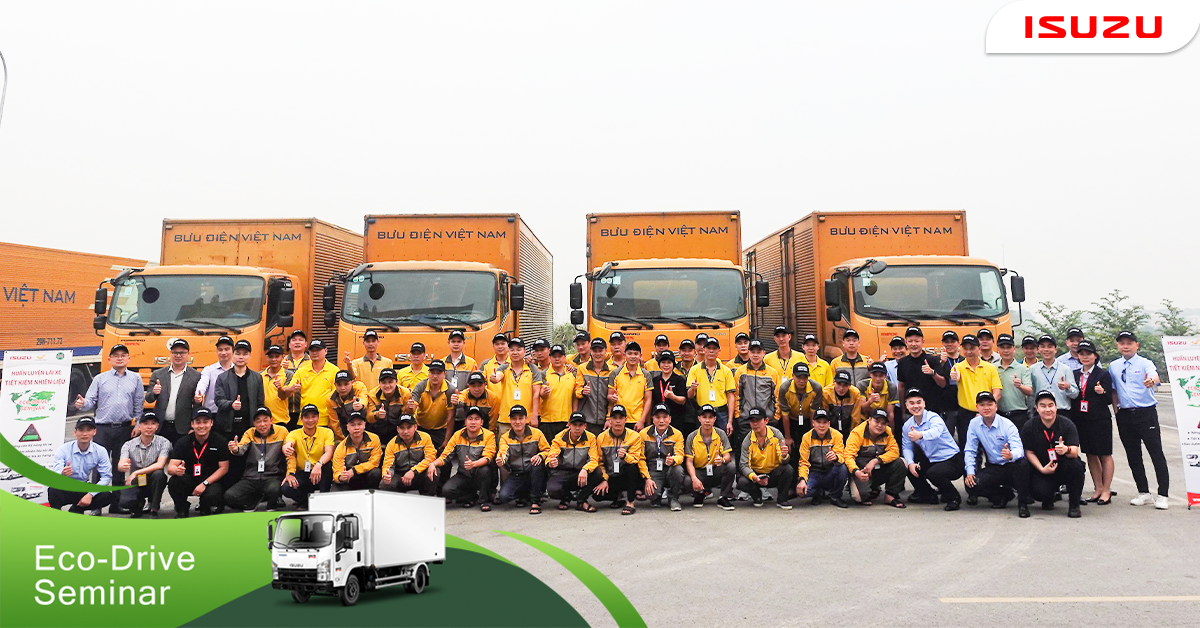 After the seminar in Hanoi, Isuzu Vietnam and An Viet Dealer will continue to accompany VNPost in the Eco-drive seminar in other provinces/cities nationwide in 2023.
ISUZU VIETNAM