From 01/2023, Isuzu Vietnam will officially distribute The Isuzu E-Series tractor head with comprehensive genuine total benefits for customers from Isuzu. Especially, from 15/11/2022 – 31/12/2022, the Dealer system nationwide implements the promotion "Pre-Order E-Series – Get Special offer: Support 100% Registration fee and Accessories Giftset" valued up to 60mil VND.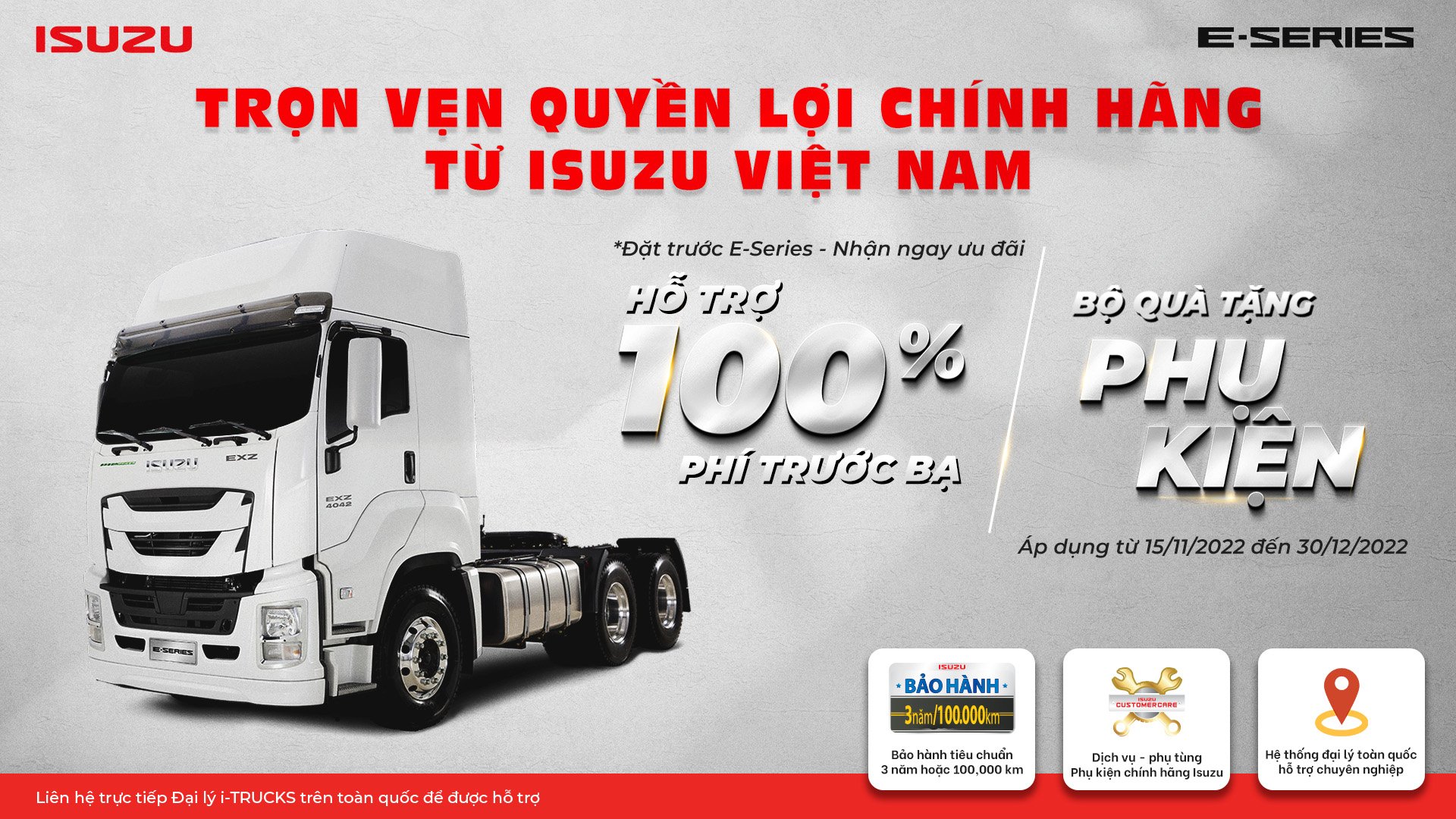 E-Series: Comprehensive Genuine Total Support by Isuzu Vietnam
Isuzu E-Series tractor head got highly appreciation by customers in Vietnam for its SAFETY – ECONOMY – EFFICIENCY, offering professional transportation solutions.
As the official distributor, Isuzu Vietnam commits to bringing quality products and genuine after-sales service – spare parts for customers.
Buying E-Series tractor head at Isuzu Dealer System to get Genuine Total Benefit by Isuzu Vietnam:
– The quality product checking by the Isuzu technician
– Genuine warranty 03 years or 100,000 Km (Whichever comes first).
– Genuine After-sales service – Spare parts – Accessories from Isuzu Vietnam
– Maintenance and repair service by professional Isuzu technician
– Isuzu dealer system nationwide with professional support
– Isuzu Customer care program to support customers in operation period.
Especially, from 15/11/2022 to 31/12/2022, customers who pre-order the Isuzu E-Series at Isuzu Dealers nationwide will receive special offers:
– Support 100% registration fee
– Accessories Gift sets with a total value of up to 60 million VND.
About Isuzu E-Series tractor head
E-Series tractor head designed to proactively optimal safety-efficiency, providing a professional long-distance transportation solution.
– Exterior design: The cabin has an aerodynamic design, optimizing airflow when the vehicle is towed with the rear container. In addition, the new E-Series is improved with a higher and wider ceiling design to provide a comfortable and comfortable working space.
– Interior: The cockpit is designed in a semicircle, creating a more spacious cabin. The resting area is equipped with a double-deck berth to personalize the space, suitable for long-distance transportation
– Performance: The new E-Series is equipped with a 6WG1/6UZ1 engine that meets Euro5 emission standards and a ZF 16-speed transmission that provides strong-stable performance and optimizes fuel consumption.
The Specification of Isuzu E-Series – EXR/EXZ (Estimation):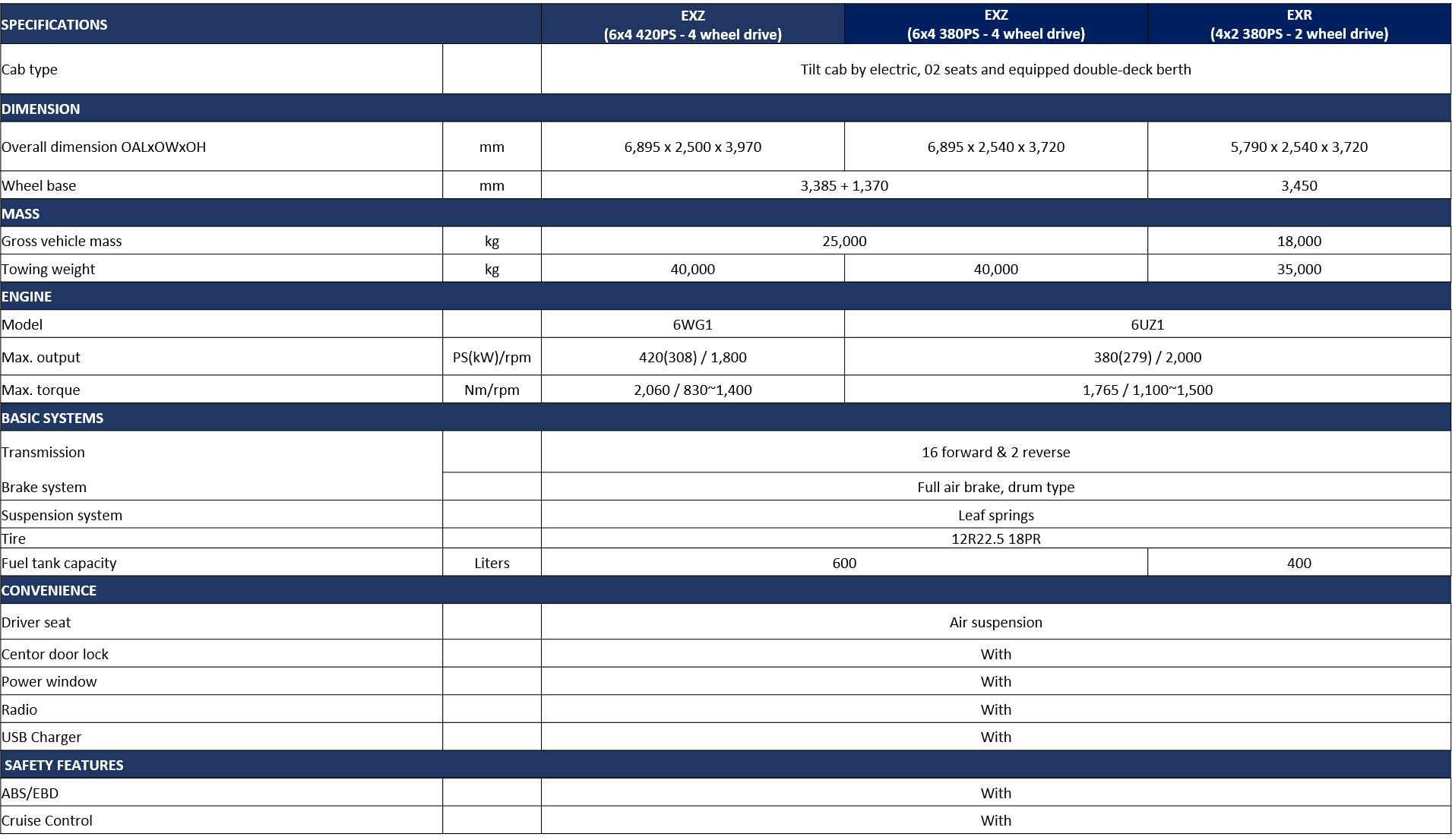 *Those specifications & equipment would be able to change without notice and may vary from actual ones.
ISUZU VIETNAM