From now until December 31, 2023, Isuzu Vietnam Dealers implement a promotion to support 50% of registration fees up to 60 million VND for customers buying Isuzu D-MAX and mu-X.
With the new philosophy of Isuzu Global "Moving the World – For you", Isuzu puts innovation first for both pickup trucks and SUVs to meet diverse needs PROFESSIONALS x EMOTIONAL: Isuzu D-MAX & mu-X are not only used for optimal business purposes in construction, agriculture, and service industry… but also possesses an attractive exterior, comfortable interior and strong performance like a steed accompanying you to show your style, ready to run around the city and explore the suburbs.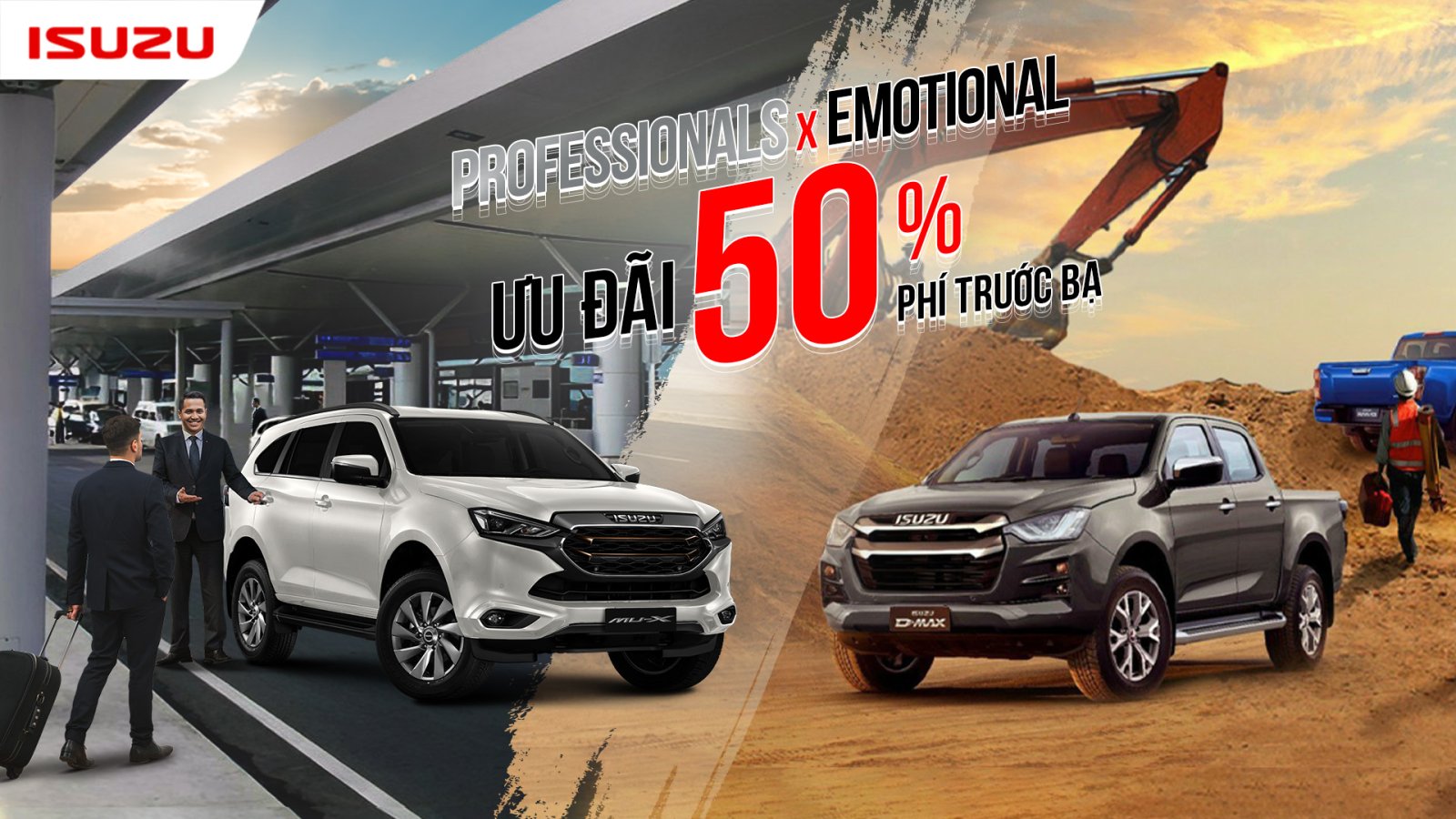 Isuzu D-MAX, mu-X – Professional usage
Why Isuzu D-MAX is a business vehicle for a smart investment?
– Reasonable price: Although D-MAX has been significantly upgraded, the price is extremely suitable for investment. See detail prices here.
– Turbo Diesel engine: maximum fuel saving for business efficiency.
– Outstanding safety: D-MAX is equipped with many safety features – a top criterion in the design process, so customers can feel secure when using Isuzu vehicles.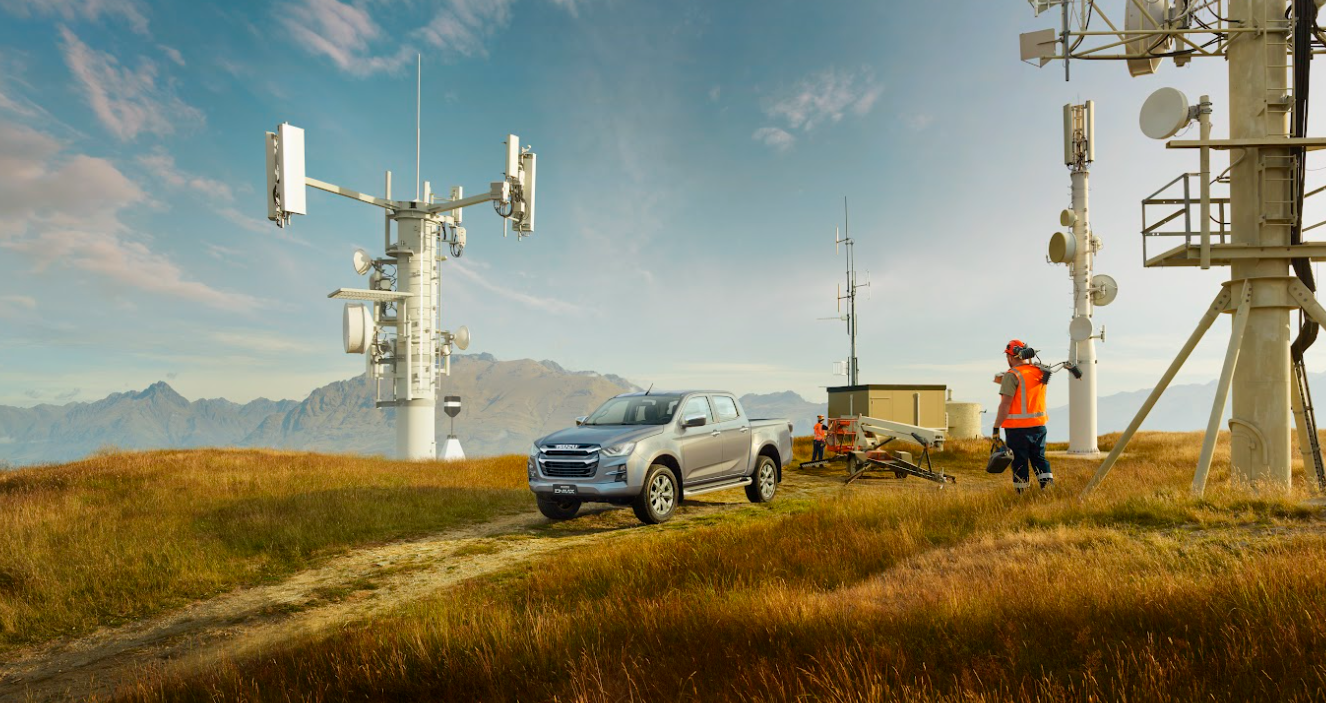 Isuzu D-MAX at farm
With the vision: "Reliability & Creativity" in product design, together with Isuzu we will break through business and firmly succeed
mu-X – Optimal solution for sustainable profitable business
With the mission: "Creating a better life with better transport", Isuzu always meets customer expectations in terms of maximum efficiency combined with outstanding safety features on every road.
Continuously research and development, mu-X possesses a more elegant and luxurious appearance than its predecessors, a spacious interior in the segment, soft leather seats, and an 8-way electrically adjustable driver's seat combined with back support, it brings a comfortable feeling to the driver and passengers in the vehicle.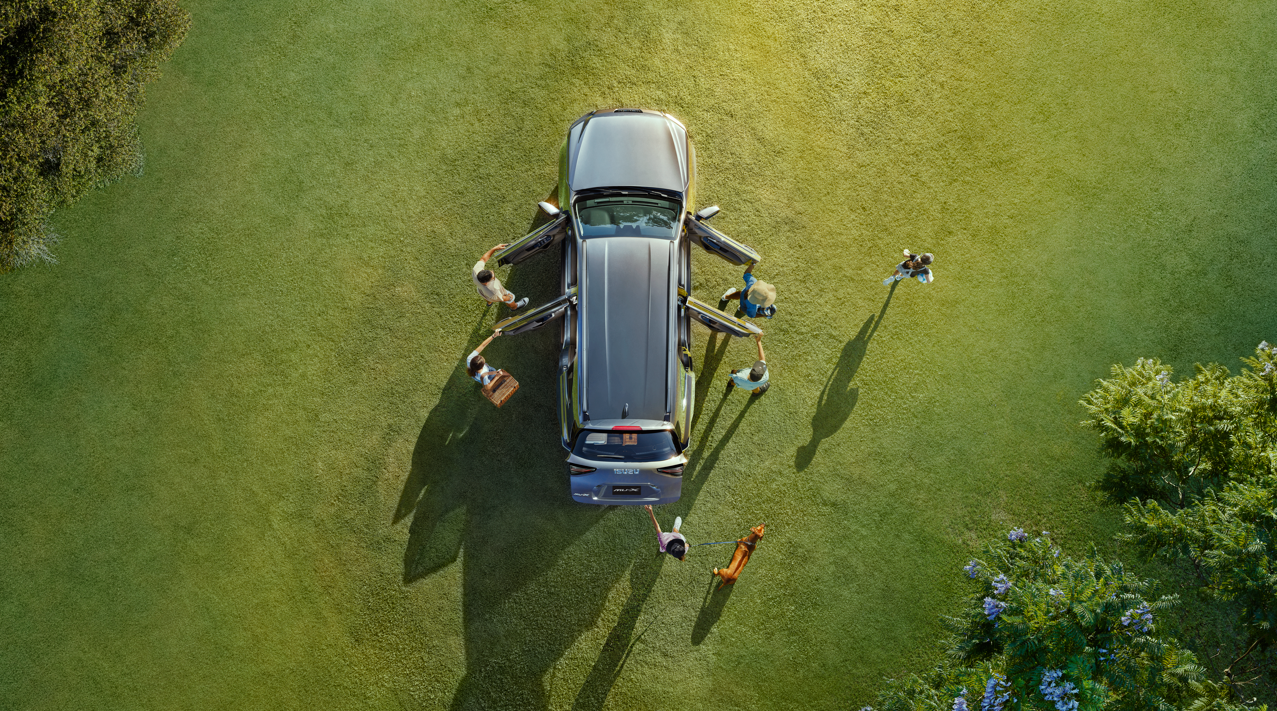 mu-X in business, service, tourism
Isuzu is confident in the quality and offers customers who own Isuzu D-MAX and mu-X the most attractive sales & after-sales policies in the segment, warranty of 5 years or 200,000km (whichever comes first). With a nationwide network of sales, after-sales service, and genuine spare parts, a team of technicians who are well-trained according to global standards, promises to bring great satisfaction to customers.
With the trust of customers who already own Isuzu D-MAX & mu-X, Isuzu believes that our products and services will bring satisfaction and become an effective assistant for long-term profitable business.
Contact the nearest Isuzu Dealer now: https://isuzu-vietnam.com/dai-ly-xe/
Models of promotion application:
– Isuzu D-MAX: All models
– mu-X: B7 and B7+