SPECIAL EVENT FOR SOS CHILDREN'S VILLAGES AND IVC'S CHILDREN
In a part of Isuzu Vietnam's community program "Heart and Smile", as well as bring meaningful activities to the community, create a useful playground for children on the occasion of new school year, we Isuzu Viet Nam (IVC) officially hold the contest "Dream with Isuzu Vietnam" for children from SOS village & employees working in Isuzu.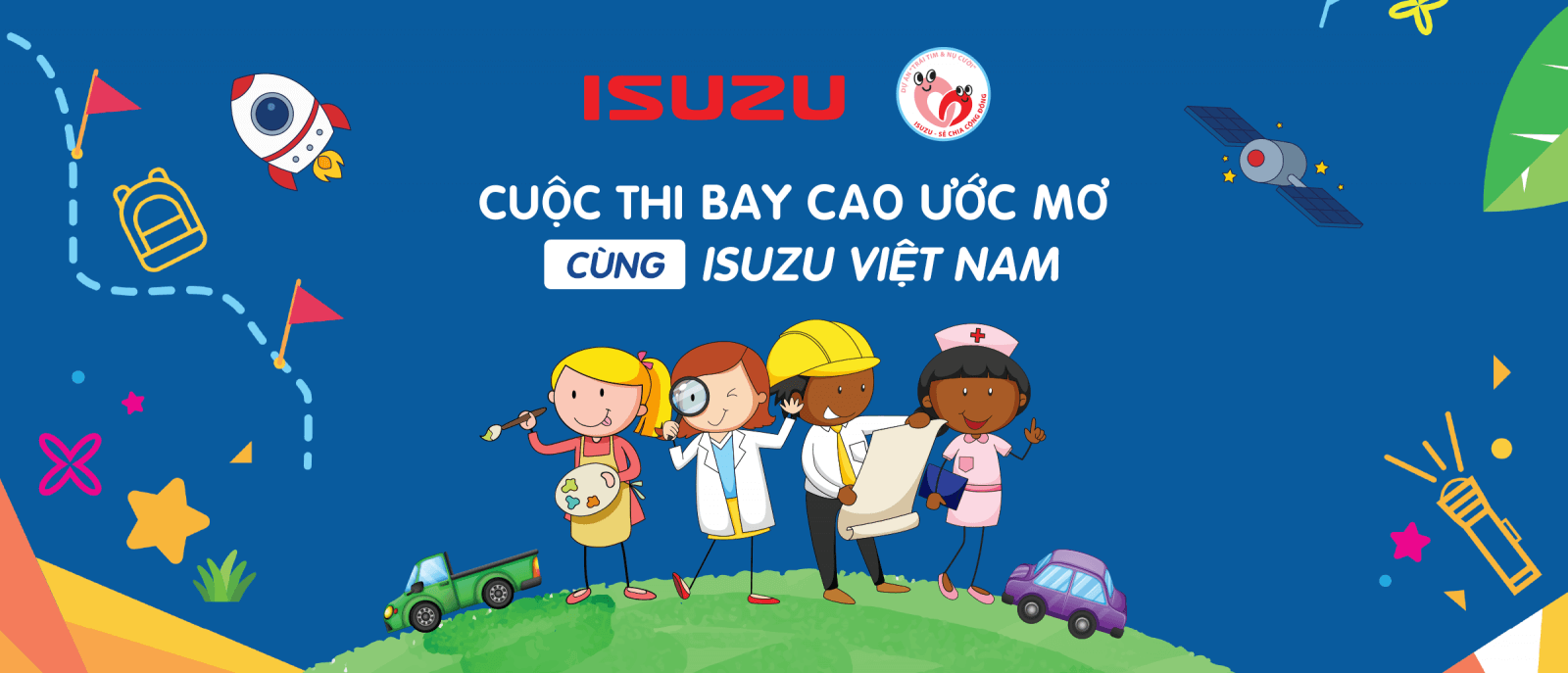 The competition is a place where students are able to express their dreams in the future, also having experiencing practical activities such as: visiting Isuzu factories & production procedure, talk show about career sharing.
The competition holds in 2 days:
September 28, 2019: Visiting IVC factory & talk show about career with IVC employees.
October 12, 2019: Gala awards & enjoy challenge gameshow: "ISUZU – Golden Bell Challenge"
Rules of the contest:
* Participants: All children, aged 10 – 18 years old
* Contest content: Write about your career dream after having experience at IVC factory, submissions by word files, power points, videos, ….
Submissions must contain the following information: full name, date of birth, name of the article / explain the meaning.
Top 5 best submissions will be presented in the final round (October 12, 2019), the contest – judges will select the 3 best person & 40 encourage prizes.
Award