On September 29, 2023, ISUZU Vietnam (IVC) organized the 2nd Dealer Conference in 2023 in Ho Chi Minh City with the theme "BRING TO NEW ERA". Especially, the new corporate philosophy – ISUZU ID was introduced to all Dealer system. At the same time, the Conference for the first time deployed a group discussion activity with full value for Dealers to discuss solutions for business development in the short and long term.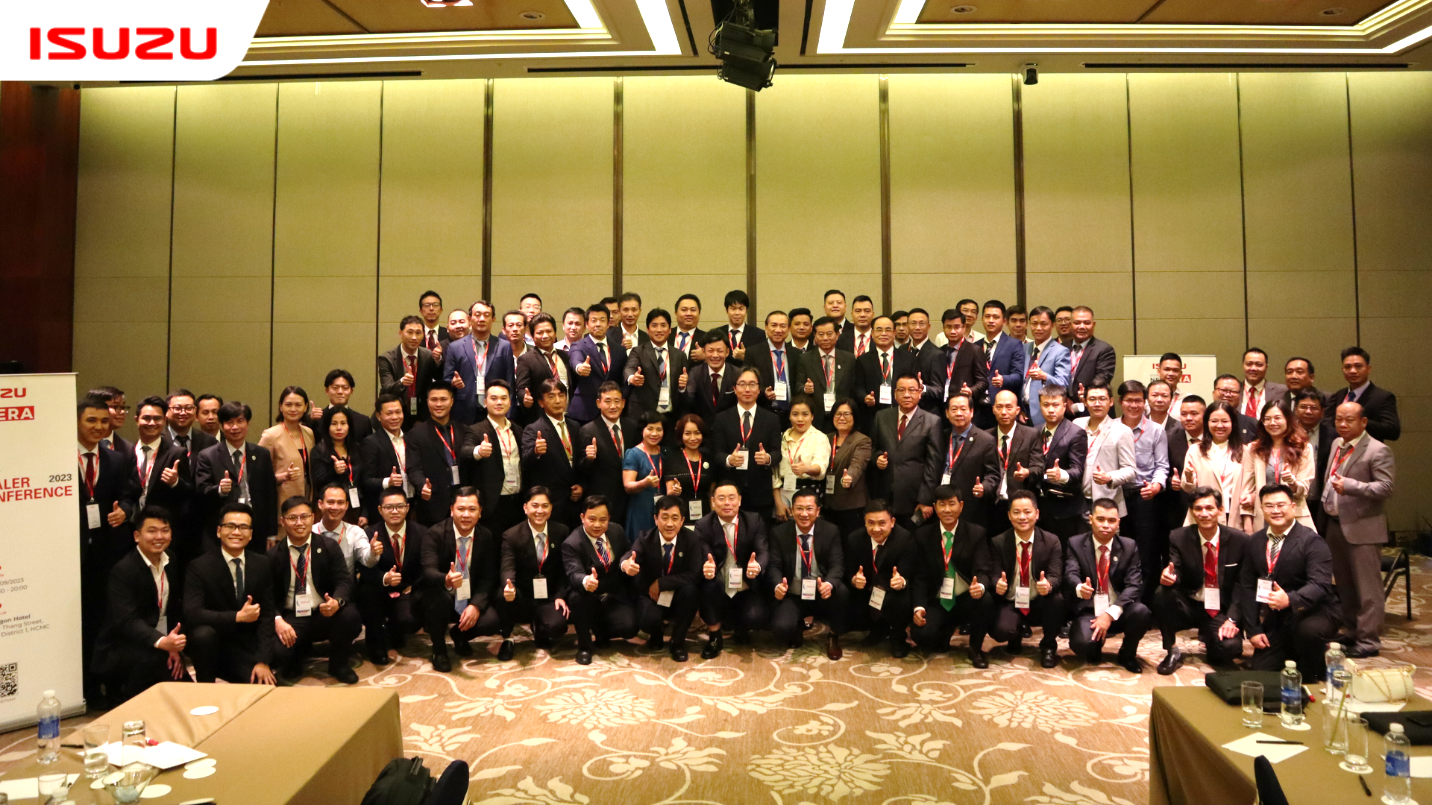 Bring to new ERA
The Dealer Conference periodically organized by IVC is an opportunity for the IVC and Dealer system to have the opportunity to evaluate results, discuss solutions, and come up with plans and goals for mutual development. Especially at this 2nd Conference, an important highlight is that IVC introduced ISUZU ID – The new corporate philosophy announced by ISUZU Japan from May 2023. Accordingly, ISUZU Vietnam, as a member of global network, will deliver the messages of new philosophy and localize for ISUZU group in Vietnam. Along with that, IVC also clearly stated the vision in Vietnam in the near future.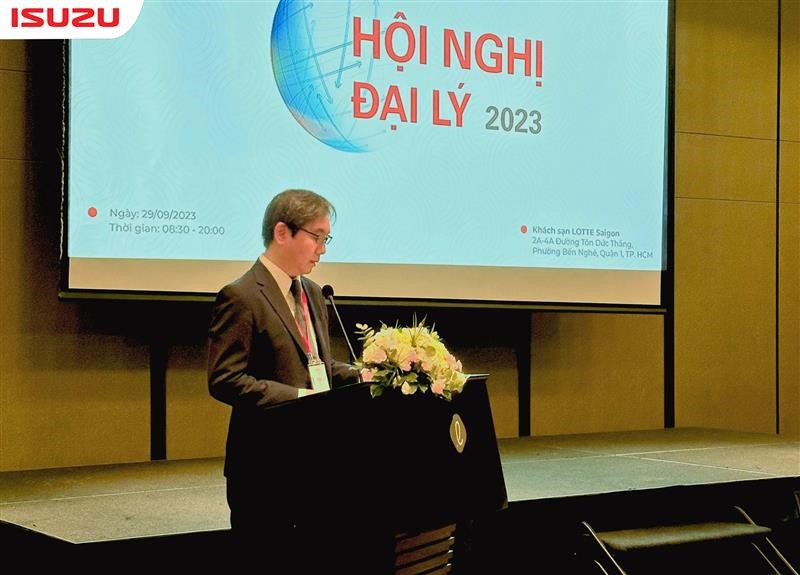 Mr. Wataru Nakano – General Director of IVC delivered the opening speech at the Dealer Conference
Next, IVC provided the Conference with positive information and comments on the automobile market overview, national development projects, and provided valuable market forecasts to set appropriate goals for the next 6 months.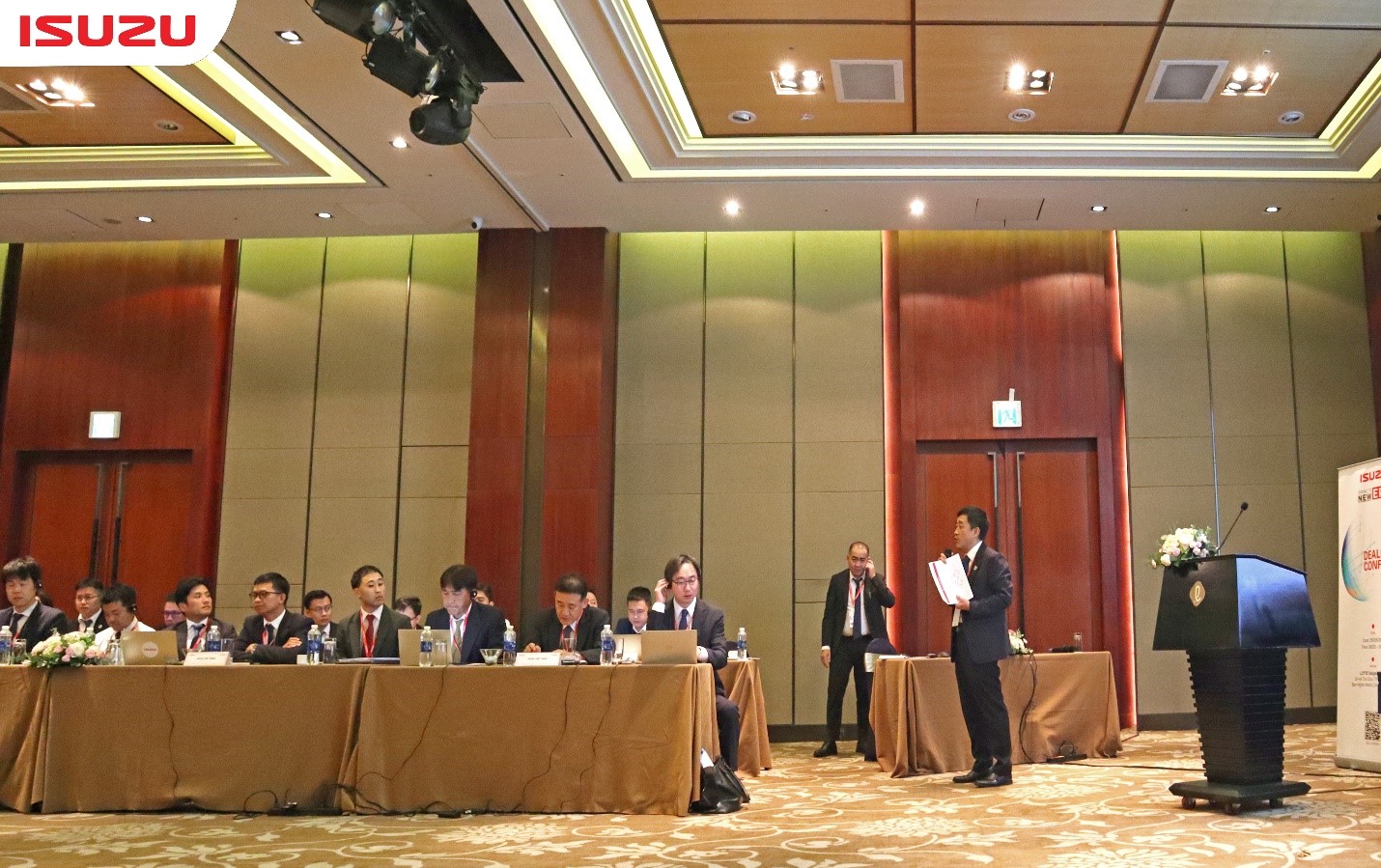 IVC representatives provided valuable information to the Conference
The results of the Dealer system in the past 6 months were also announced by IVC for the progress of evaluation. Based on that, the next strategic goals in the second half of the year will be deployed for Dealers in each category including Sales, After-Sales, Marketing and Brand Development.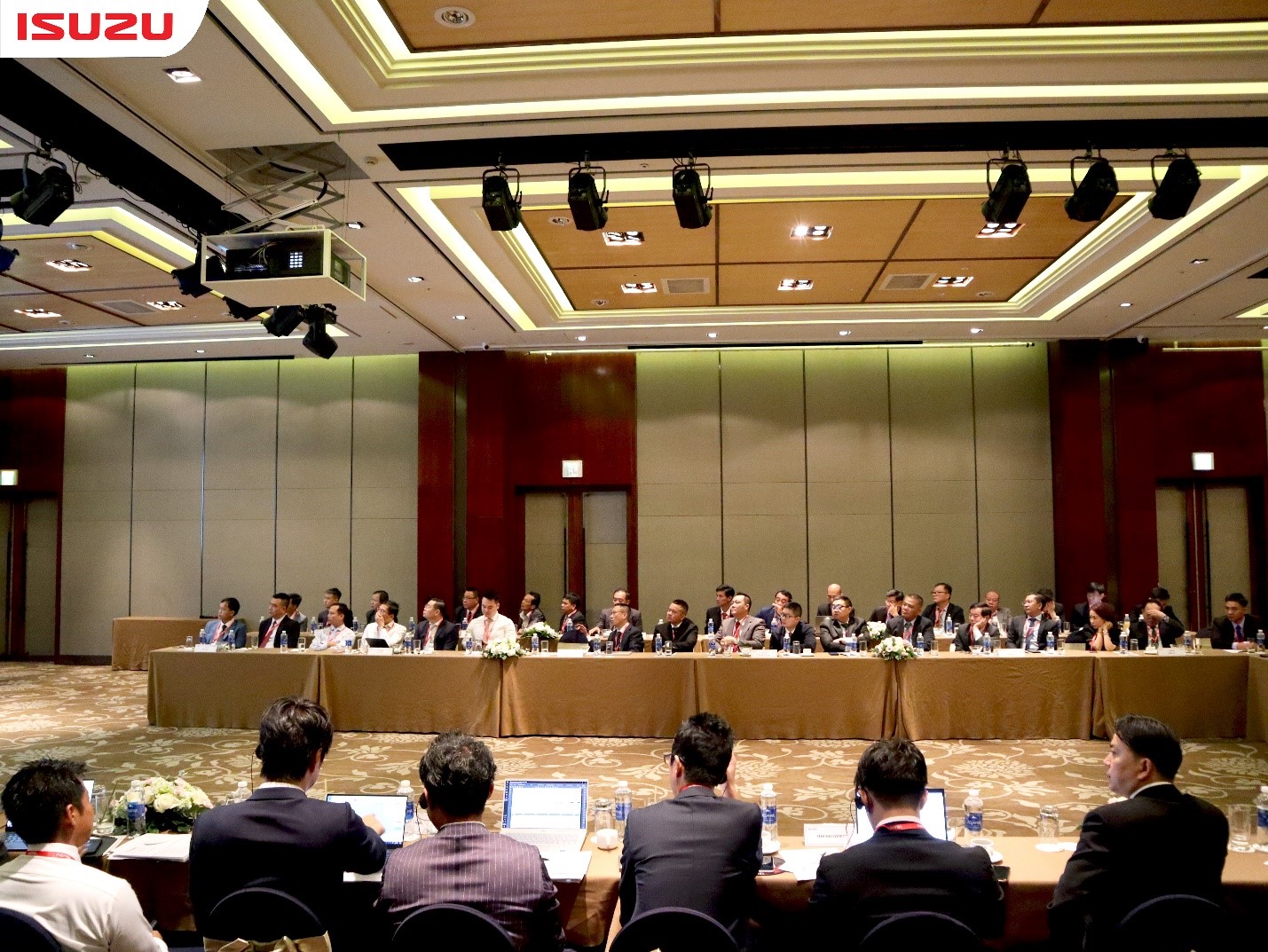 Conference members listened carefully to the shared information
At this 2nd Dealer Conference, for the first time, a group discussion with topics from IVC was implemented. Dealers together discussed, analyzed, and found optimal solutions to complete business development goals for each topic given in the short term and the long term.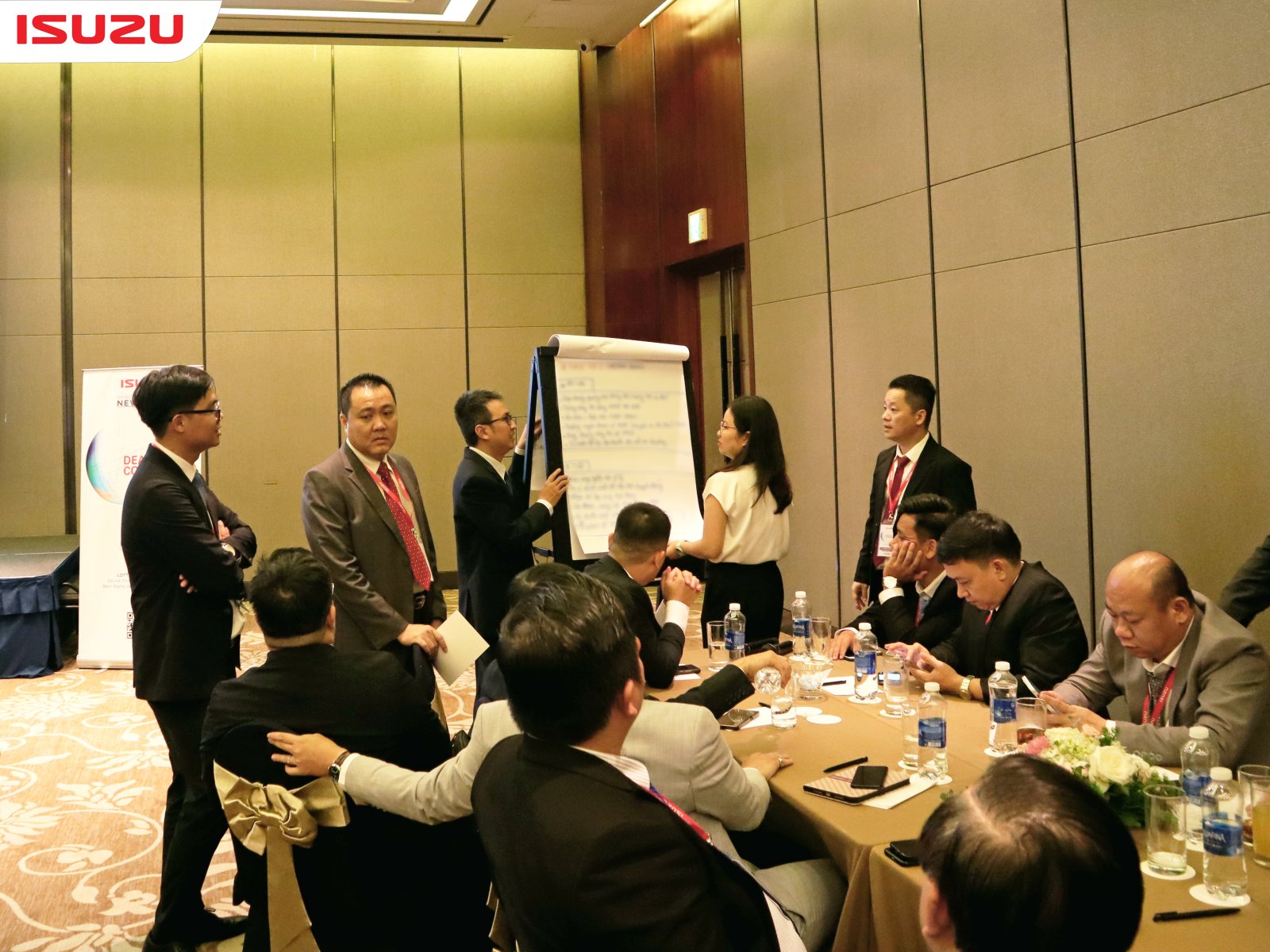 Dealers were excited about the group discussion activity
The 2nd Dealer Conference ended successfully. With current efforts, IVC hopes that together with Dealer system, we will continue to excellently complete targets according to the new business philosophy.
ISUZU VIETNAM