On March 3, 2023 at 17:00, ISUZU Vietnam organizes the event to announce the reopening of ISUZU showroom at Parkson Shopping Center – 37 Le Thanh Ton, Ben Nghe, District 1, Ho Chi Minh City, as well as announce the new identity standard of ISUZU.
After temporarily closing for renovation and repair, ISUZU showroom in Parkson will officially re-open from March 4, 2023 with a new look, promising to bring many interesting experiences to customers who are interested in the ISUZU brand, products and services.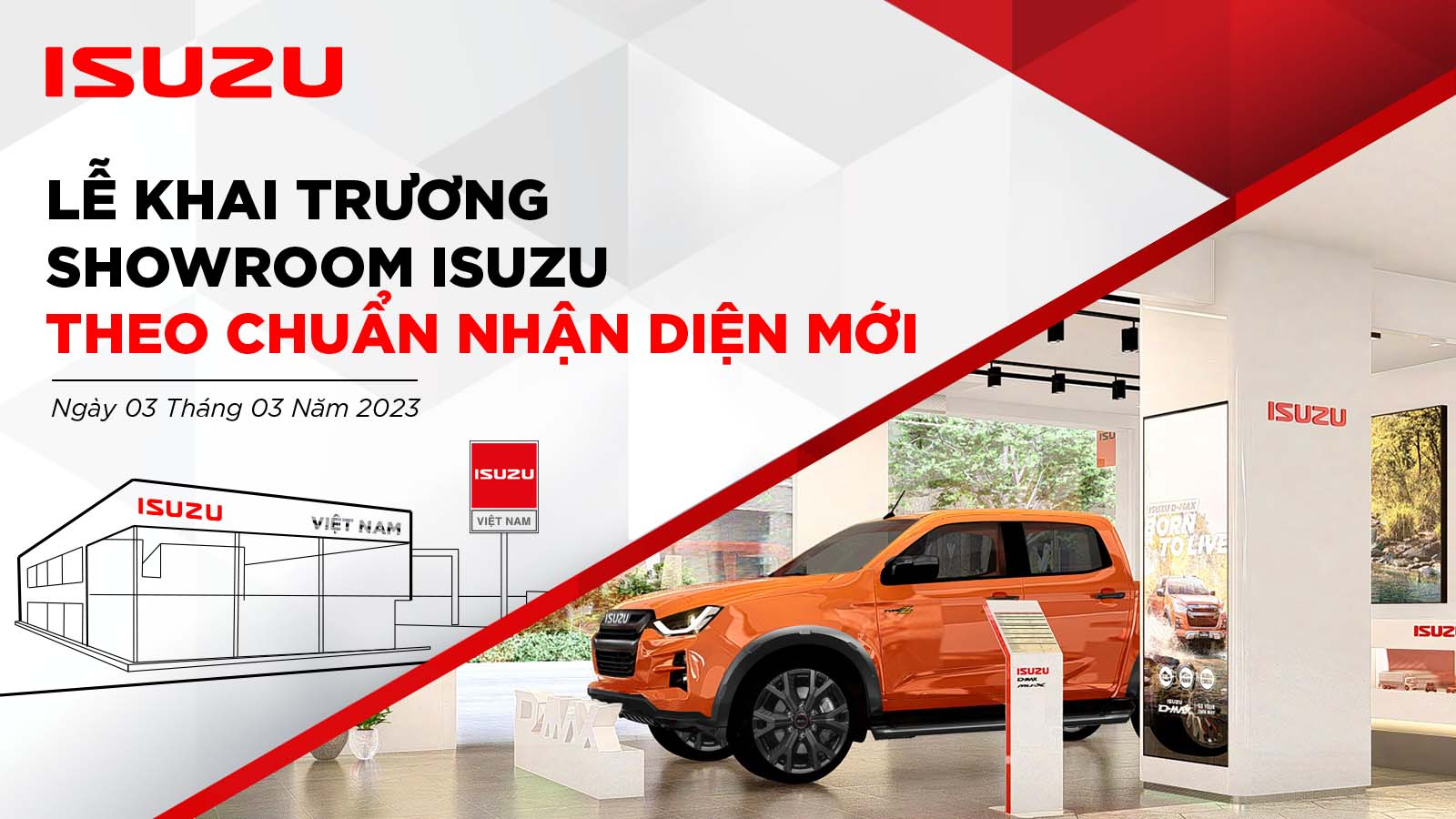 At the event, ISUZU Vietnam officially announces the new brand identity standard, which will be applied to all Authorized Dealers of ISUZU Vietnam according to the global ISUZU standard, the main colors in the images are red and white. This is most evident in the ISUZU Logo design from the year of 1991 until now: the red of ISUZU on a white background, simple but modern. White color means transparency and simplicity, red color shows strength and passion in product design in order to bring perfect experience to users, the goal of becoming a trusted partner of customers.
ISUZU Vietnam plans to standardize the new brand identity on the nationwide ISUZU dealers in the near future to bring a consistent and recognizable image to consumers.
This event announces not only the global ISUZU Corporate Identification, but also marks an innovation, uniformity, and a pride of ISUZU that has been bringing values and strong impressions to Vietnamese consumers.
The event takes place with interesting performances, playing minigame to receive attractive and valuable gifts. Let's book an appointment today to not miss this important event and with ISUZU welcome a new future journey.