On August 06th 2023, Isuzu Vietnam cooperated with Isuzu An Lac to successfully organize Eco-drive seminar, Safety Driving – Fuel Saving and Daily Vehicle Maintenance – Inspection, for Tan Tien Senko in Ho Chi Minh City.
Senko is a leading and pioneer brand in the field of electrical appliances in Vietnam. Established in 1998, Senko Electric Fan has constantly improved its design and quality and has received many awards and certifications, including the Vietnam National Brand in 2022.
The program took place with the participation of more than 25 drivers and Managers of Senko confirming the practicality of the program and Senko's special attention to safety and saving while operating the truck.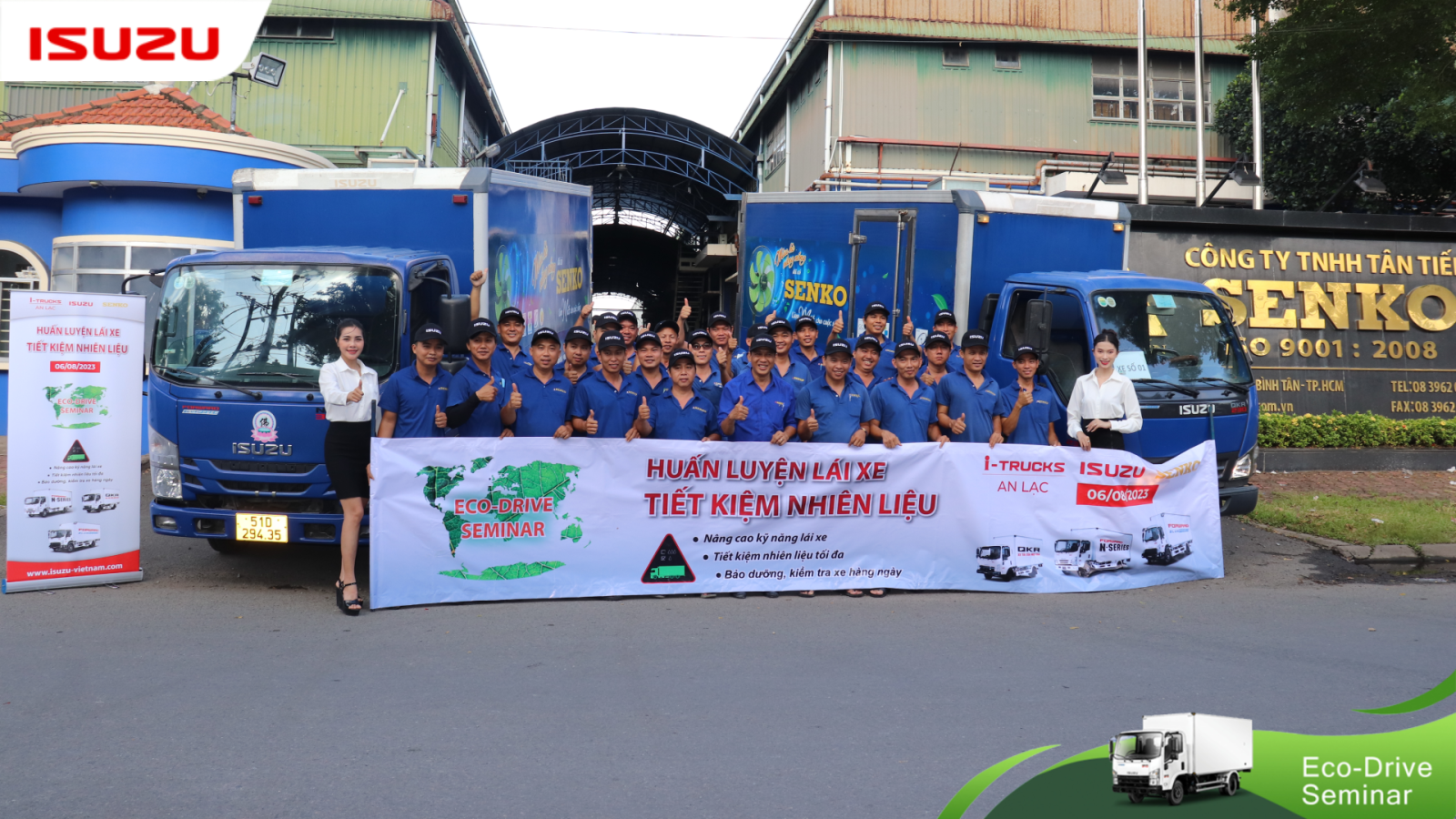 Speaking at the opening of the program, the Assistant General Director of Tan Tien Senko – Mr. Le Vi Hong stated that safety and economic operation is always their first priority. It is critical that safety and economic operation depend on the driving skills of drivers. As a manufacturer, Isuzu Vietnam provided training to improve the vehicle operating abilities of Senko drivers and to demonstrate their commitment to customer companionship. Through this program, Mr. Hong expects that the driving team will implement this information in their everyday practices, benefiting themselves, the company, and society as a whole. He also admired Isuzu's commitment to continually upgrading and optimizing vehicles in order to provide qualified products to customers.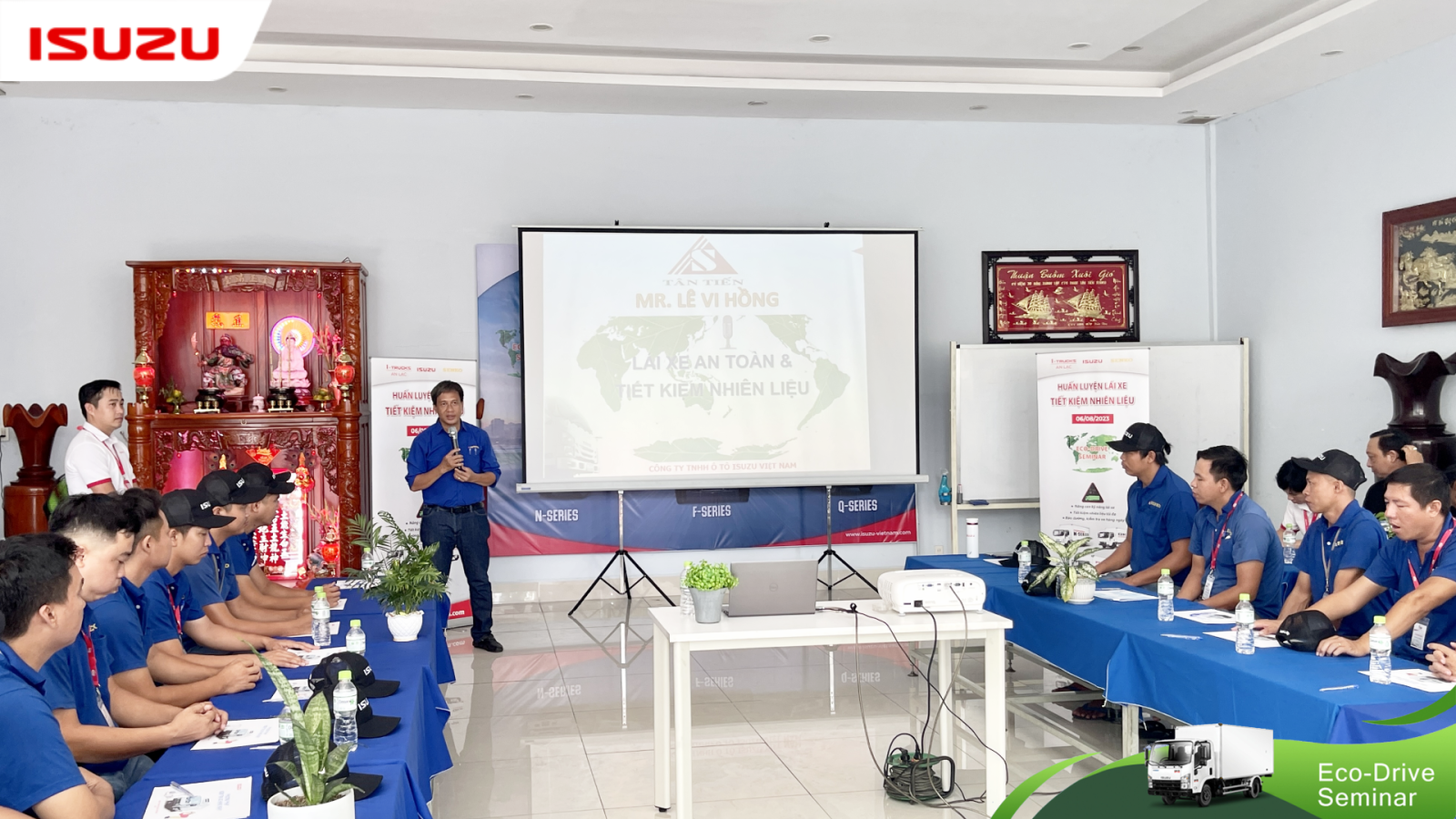 Through the seminar, with the guidance of Isuzu Vietnam and Isuzu An Lac, the trainees participated in 03 main contents as follows:
Guide to Eco & Safety Driving skill (Theory & Practice)

Instructions for daily vehicle maintenance and inspection (Theory and practice)

Health Report Explanation; Q&A Section
Accordingly, participants participate in driving practice in two ways: normal driving according to daily practice and eco-driving according to the tips instructed by Isuzu.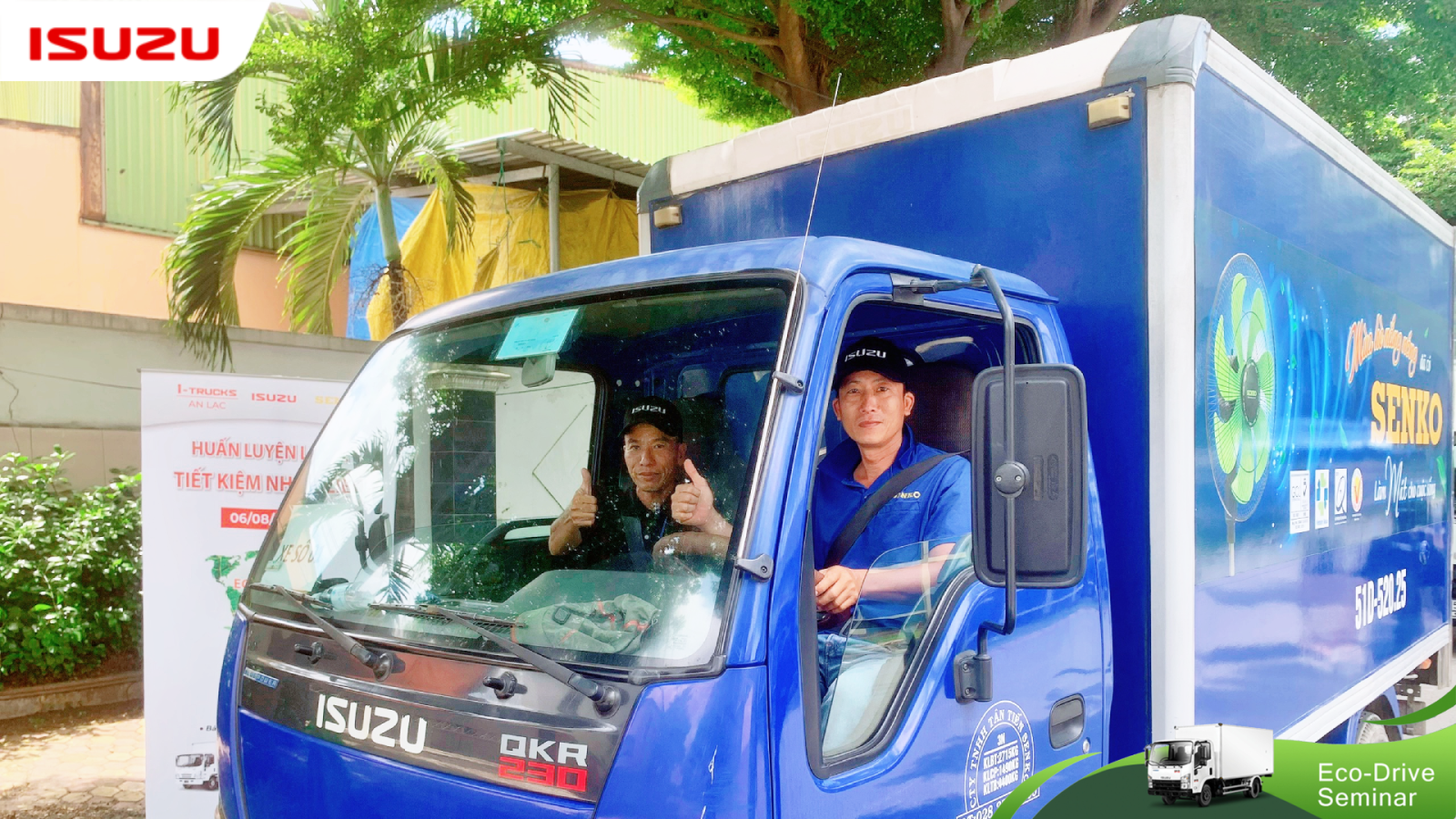 After the training, according to the assessment of Isuzu Vietnam, the result of driving by 02 methods in the training session shows that the operating skills of Tan Tien Senko's driver team are very good. With the new method, Isuzu estimates it is possible to save an additional of 14% on fuel consumed.
Senko's drivers practiced the method of vehicle daily maintenance – inspection after being instructed by Isuzu An Lac.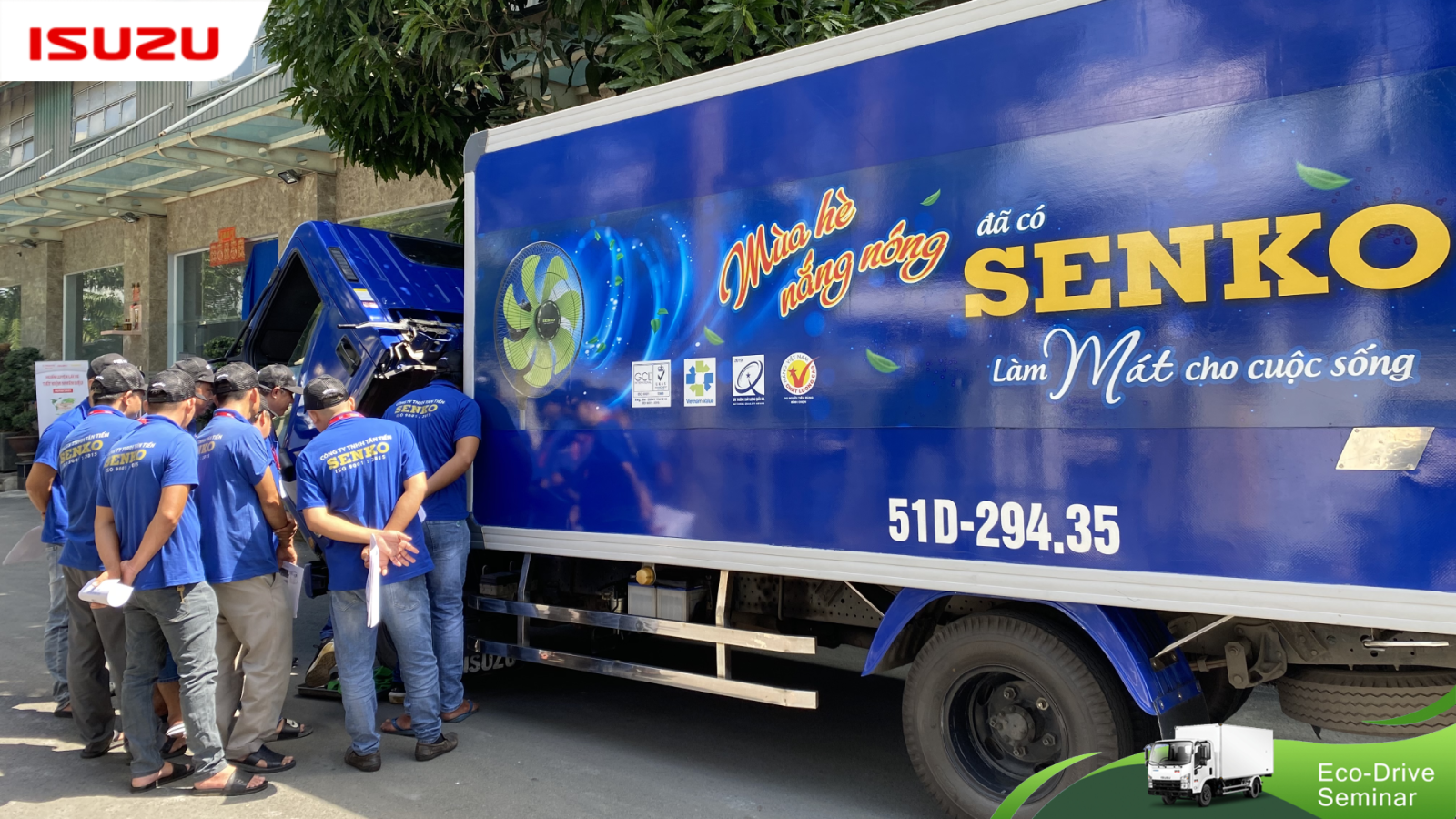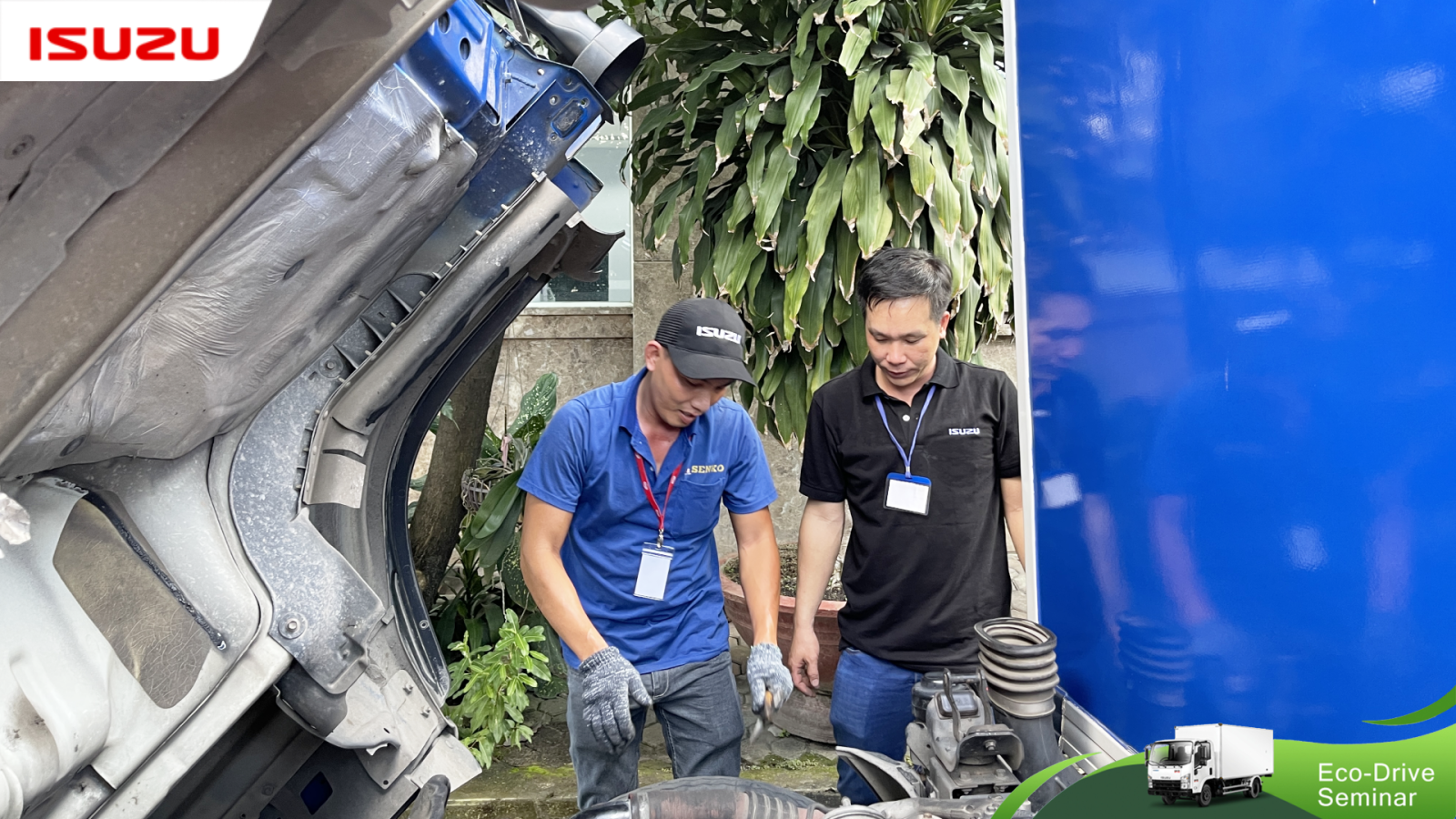 At the end of the program, participants received certificates and awards from Isuzu Vietnam.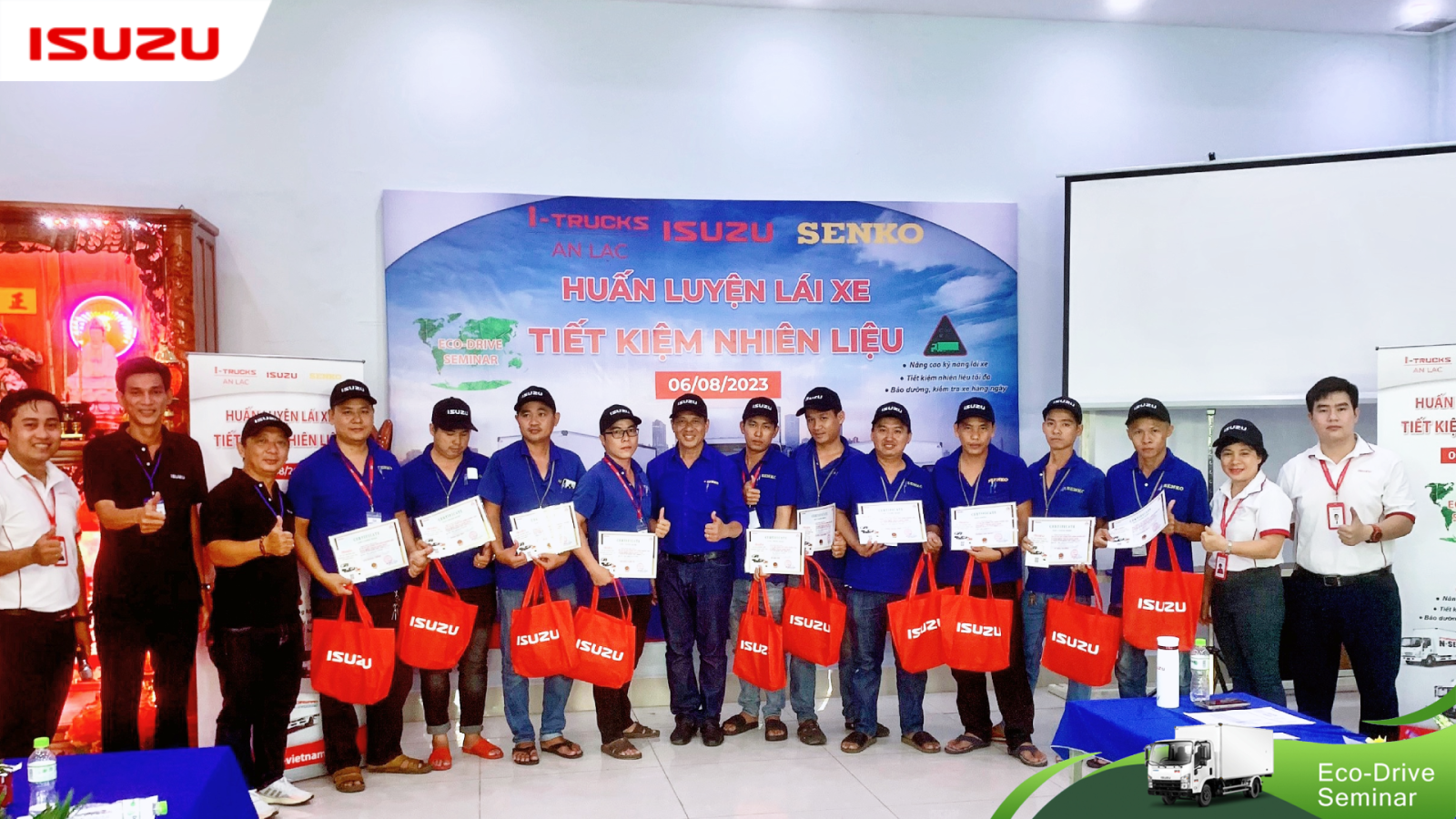 Speaking at the program, Isuzu Vietnam hopes that Eco-drive seminar will contribute to helping customers improve the efficiency of using the product. At the same time, affirming Isuzu Vietnam's commitment to always accompany customers in every way.
Please directly contact Isuzu Vietnam's Dealer network nationwide or the following information for support:
ISUZU VIETNAM