On 28 Oct 2022, ISUZU Vietnam (IVC) successfully held the Ceremony for Achievement of Cumulative 100,000 units Production. Marking an extremely important milestone in more than 27 years of operation in Vietnam and also a testament for the customer's trust and companion during the past time.
BEYOND THE LIMIT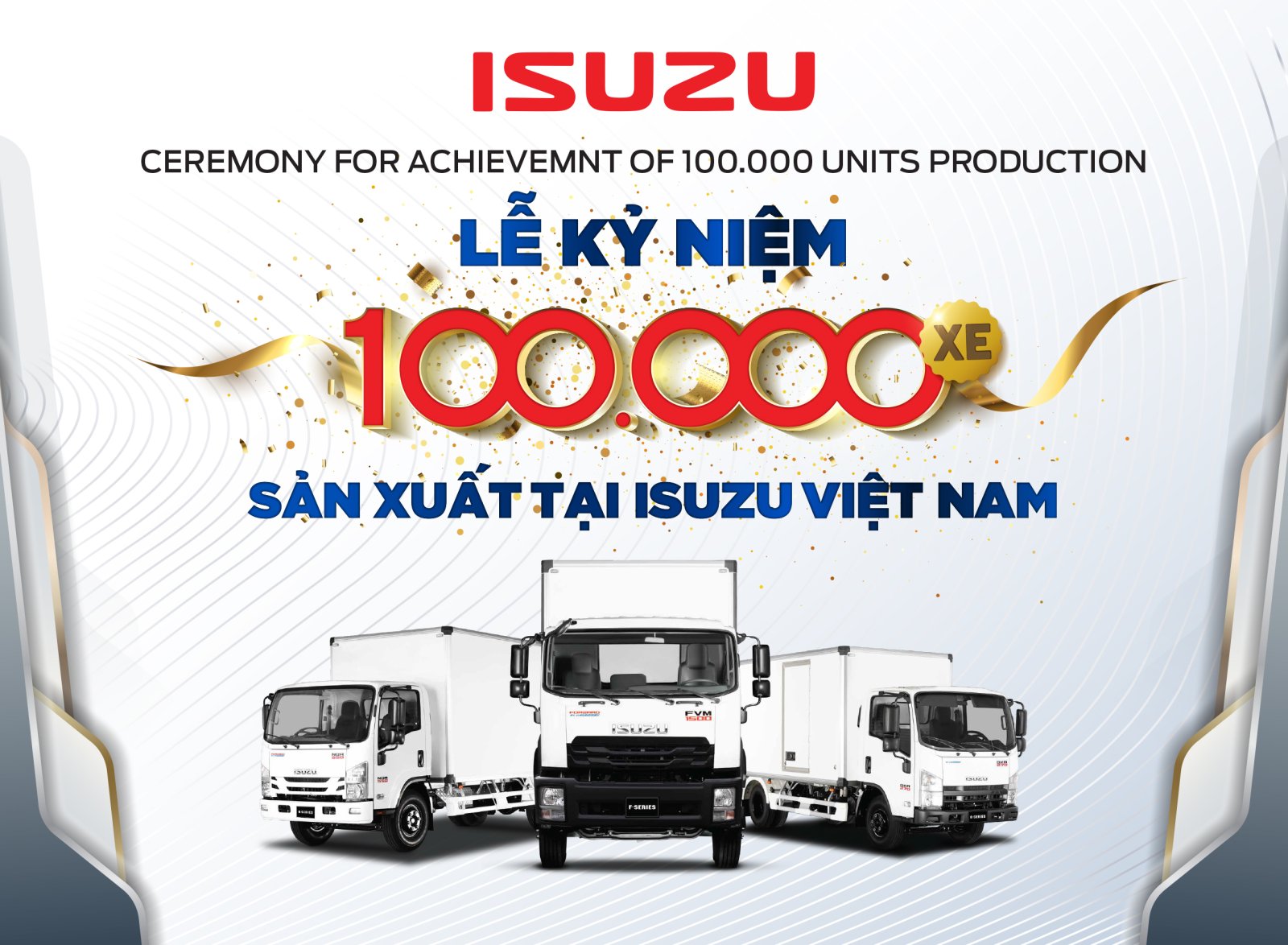 The ceremony took place at Isuzu Vietnam factory with the participation of Stakeholders, Board of Director, value partners and all IVC employees.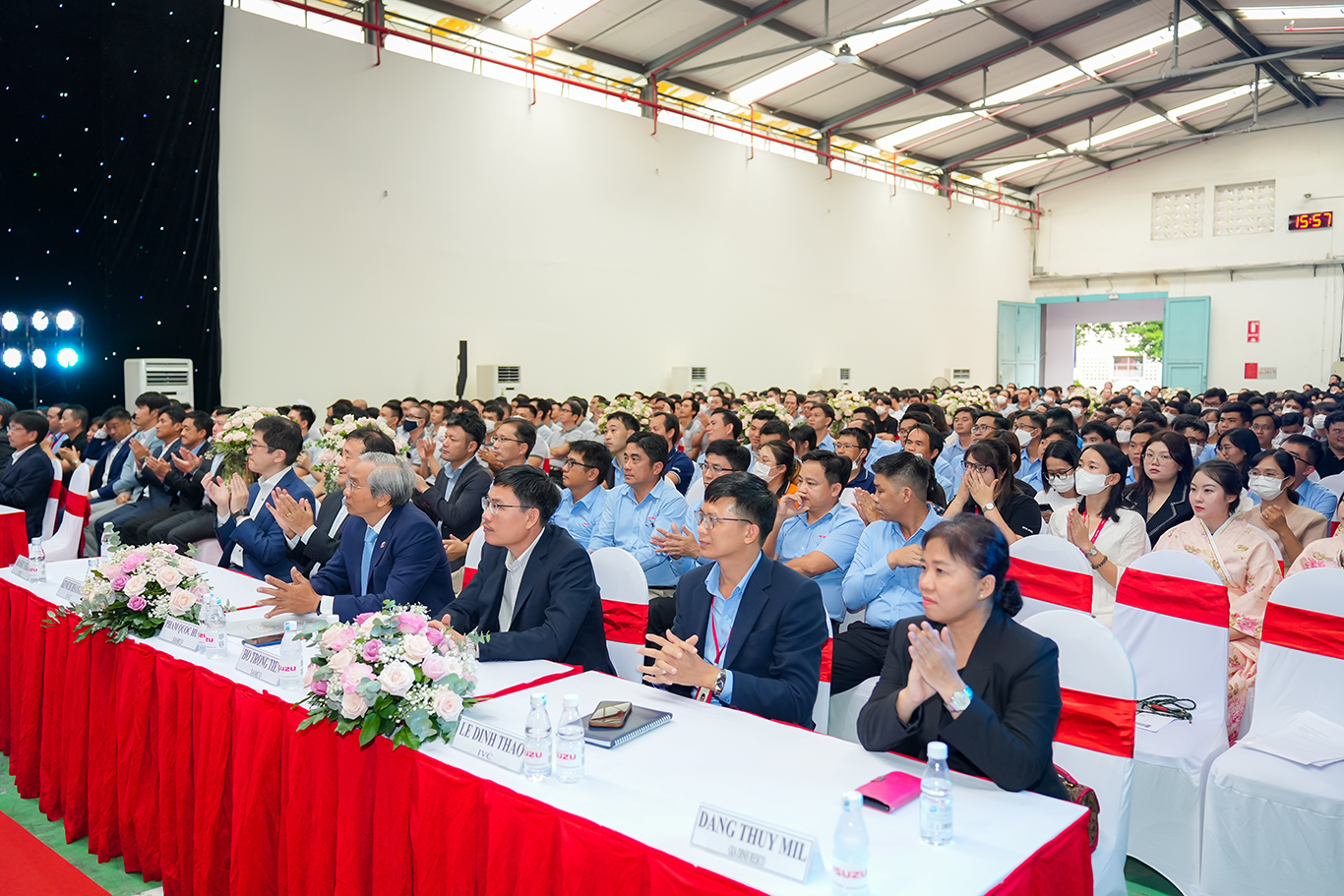 The 100,000th vehicle is the model QKR – Truck for everyone, one of the best-selling light truck models of ISUZU Vietnam. This truck has been through the assembly stages such as BODY, PAINT, INTERIOR and CHASSIS and is strictly inspected by the Quality Control Department (QC) according to global Isuzu standards to produce the product that meets the high-quality standards, and durability for customers.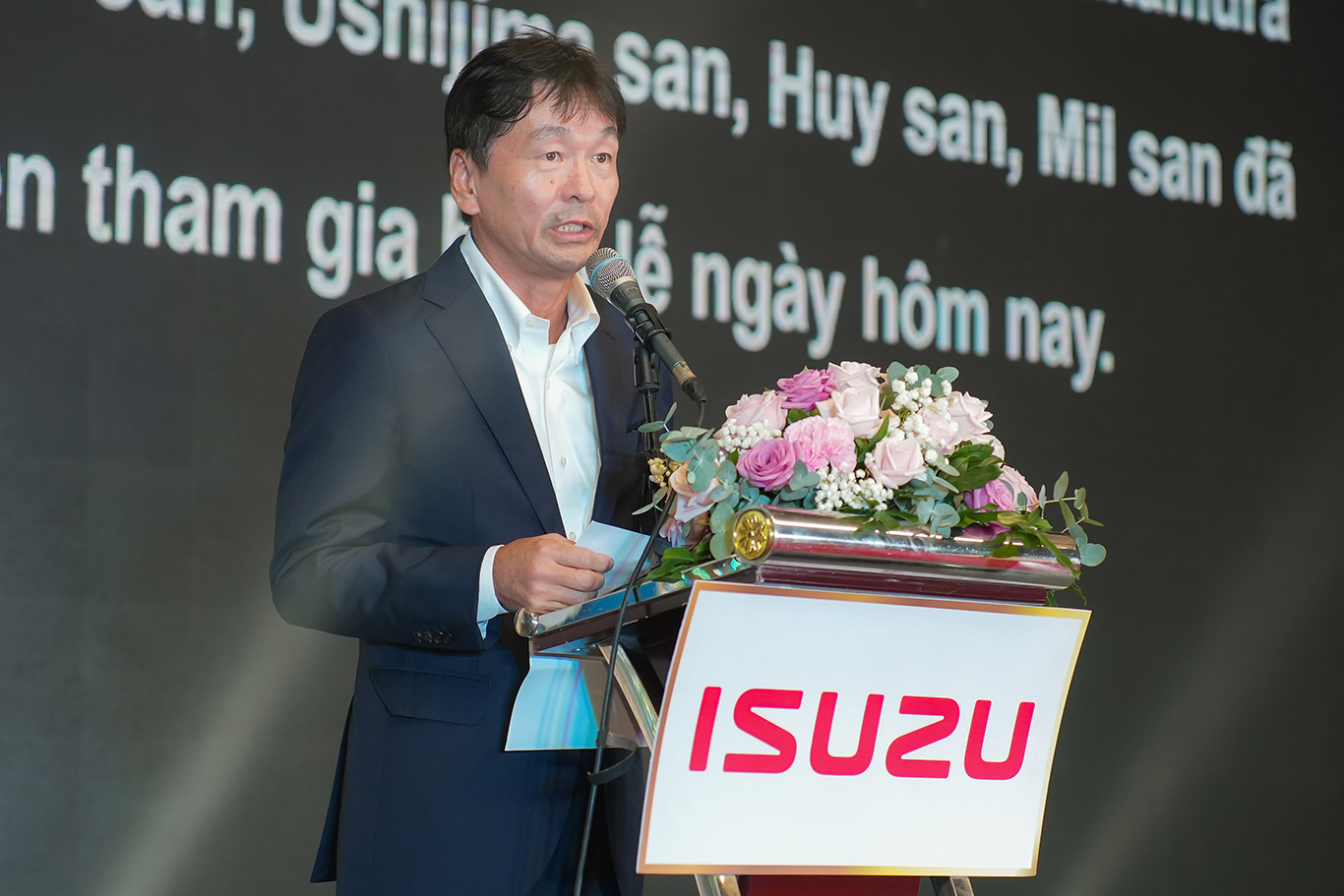 In the ceremony, Mr. Kazuo Goda – General Director of ISUZU Vietnam shared:
100,000 units is a significant milestone for automotive manufacture as ISUZU Vietnam. Especially, while the economy and the global supply chain are still facing many difficulties after the pandemic, this number is more meaningful than ever, expressing the constant effort from IVC and ISUZU dealer system.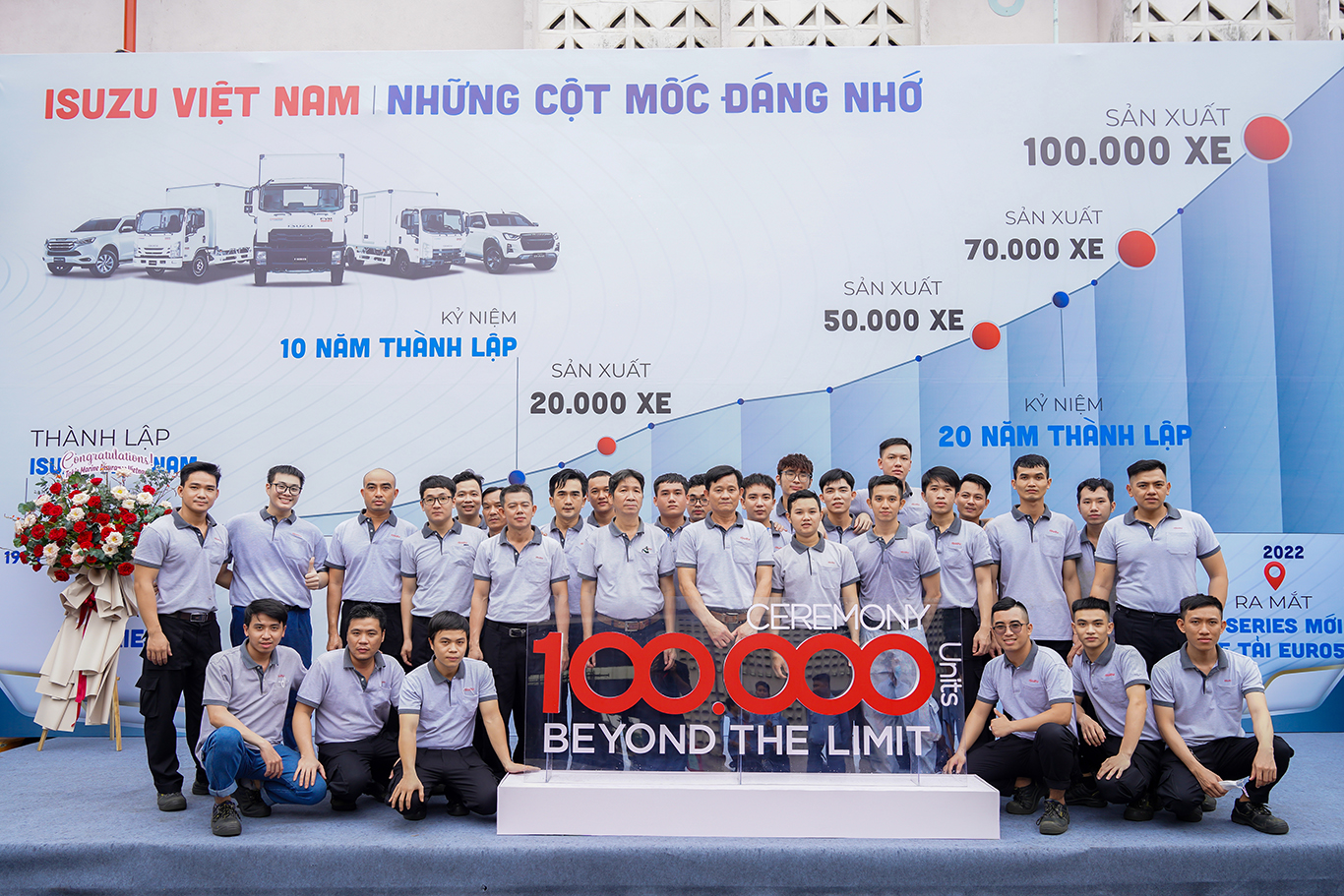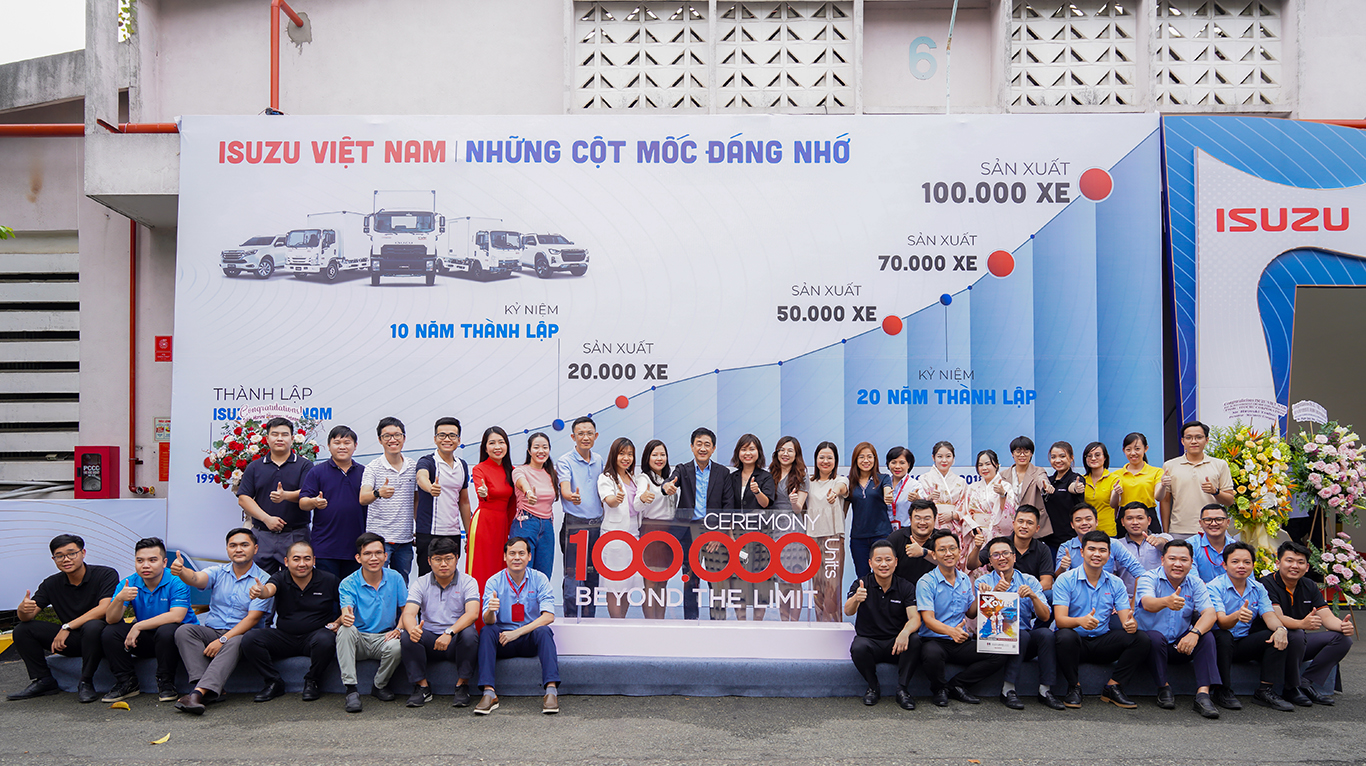 This success cannot come without the customer's support and trust during the past 27 years. And also is the motivation for us to continue making efforts, breaking the limit to achieve new milestones in the near future as well as better meet the needs of the market.
ESTABLISHING THE NEW OBJECTIVES
Isuzu Vietnam Co., Ltd was established on October 19, 1995, is a Vietnam – Japan joint venture automotive company, specializing in assembling & distributing Commercial vehicles & Light commercial vehicles including light duty trucks – medium-duty trucks – heavy-duty trucks, SPV, bus chassis as well as pickup trucks and SUVs.
Before welcoming the 100,000th vehicle in October 2022, IVC also celebrated other important milestones such as 25,000 units in 2010 and 70,000 units in 2019.
With the spirit of determination, ready to BEYOND THE LIMIT, we believe that IVC will continue to achieve new milestones with the aim to bring quality, durable and effective products to customers in Vietnam.
Photos at the event: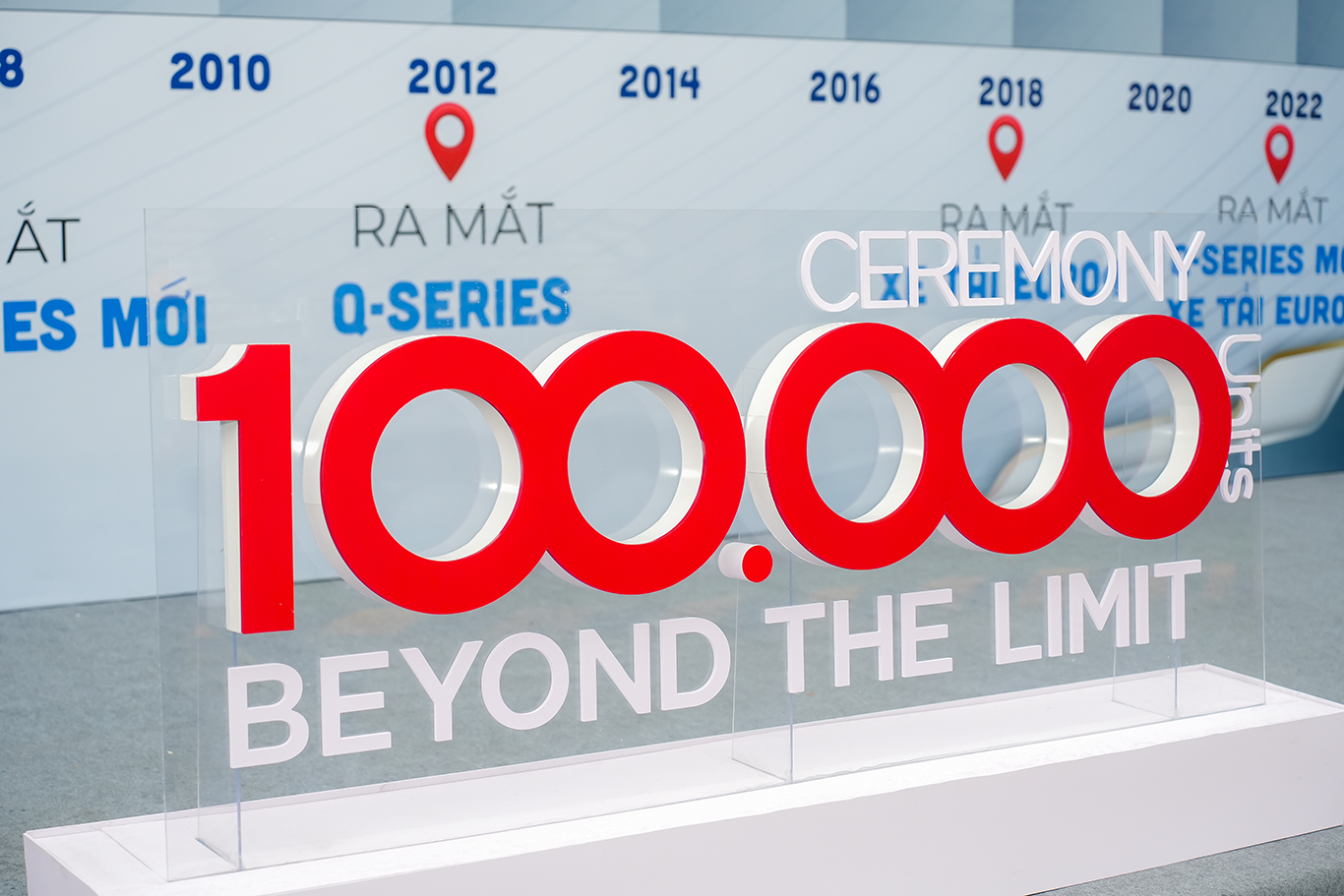 100,000 unit production ceremony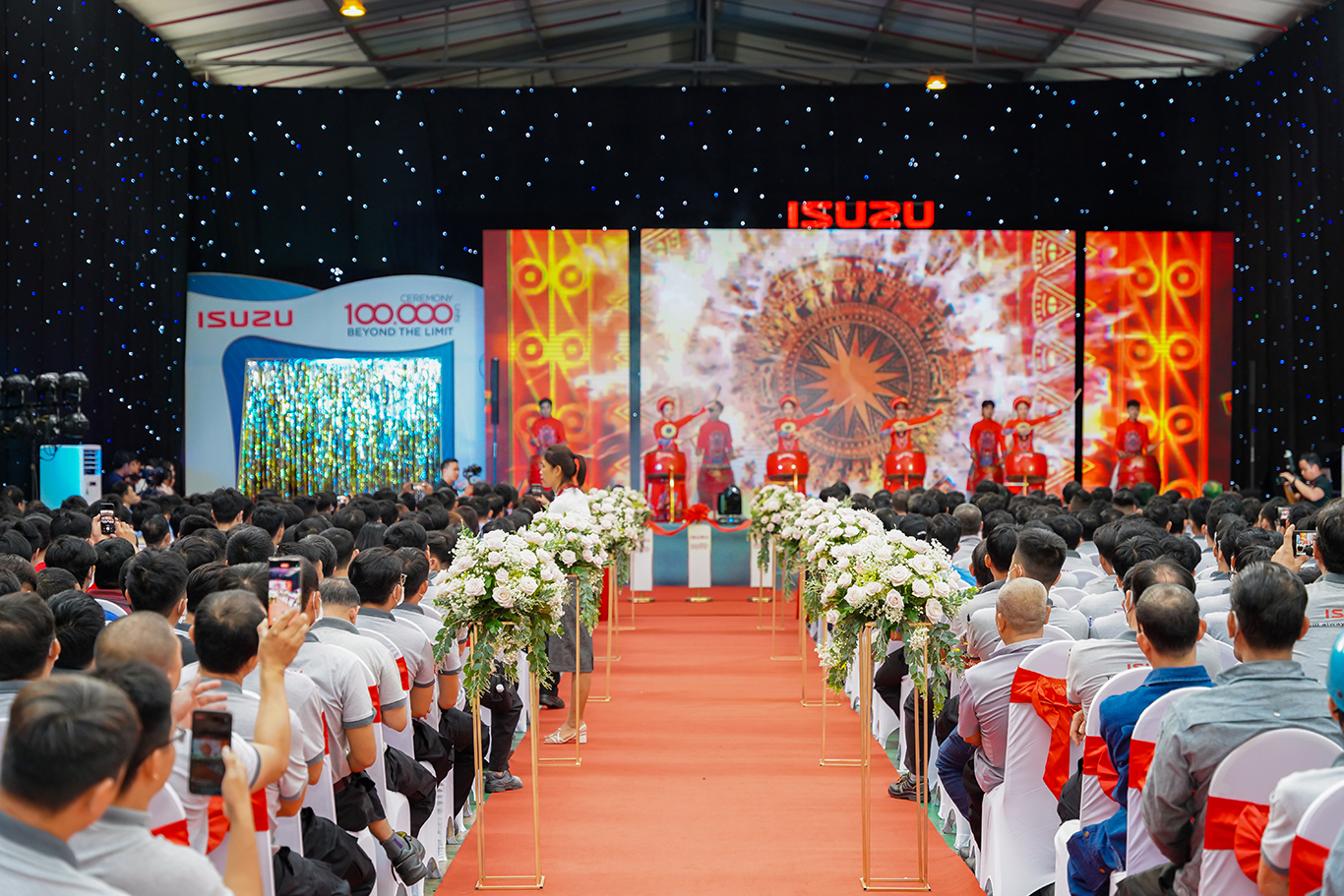 All of IVC's members joined the event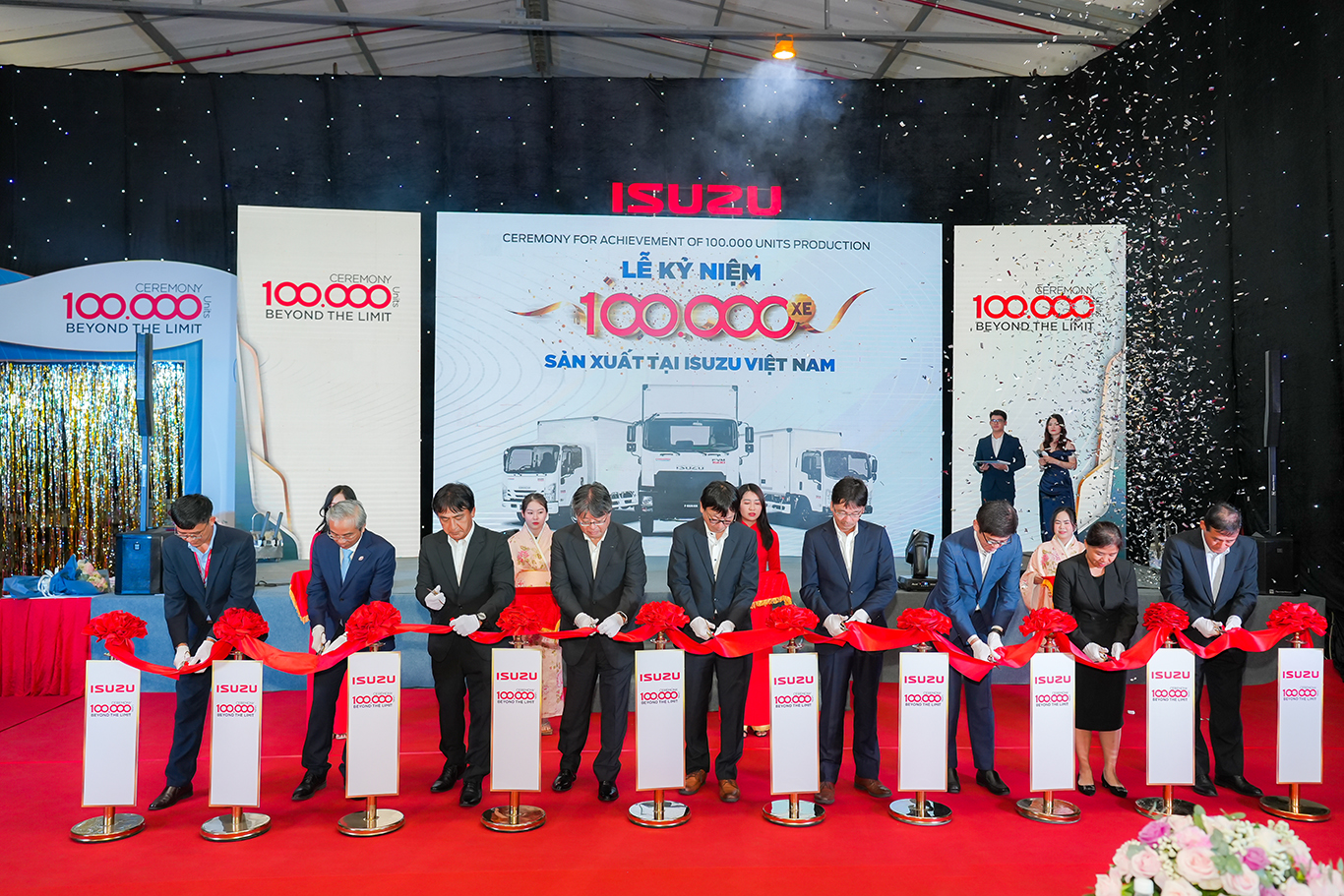 Cutting the ribbon for celebration of 100,000 unit production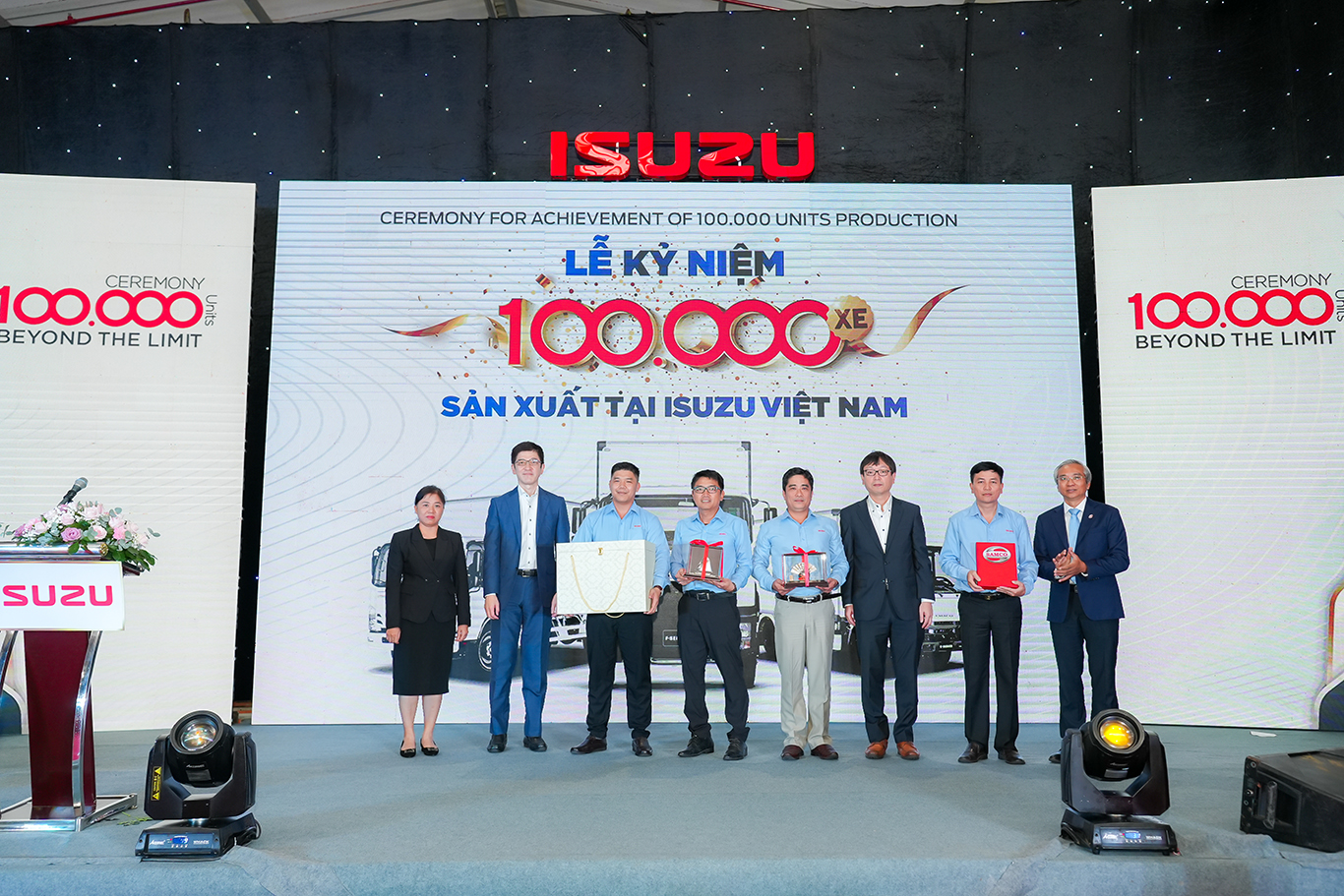 Representative of IVC's shareholders giving gifts to the production department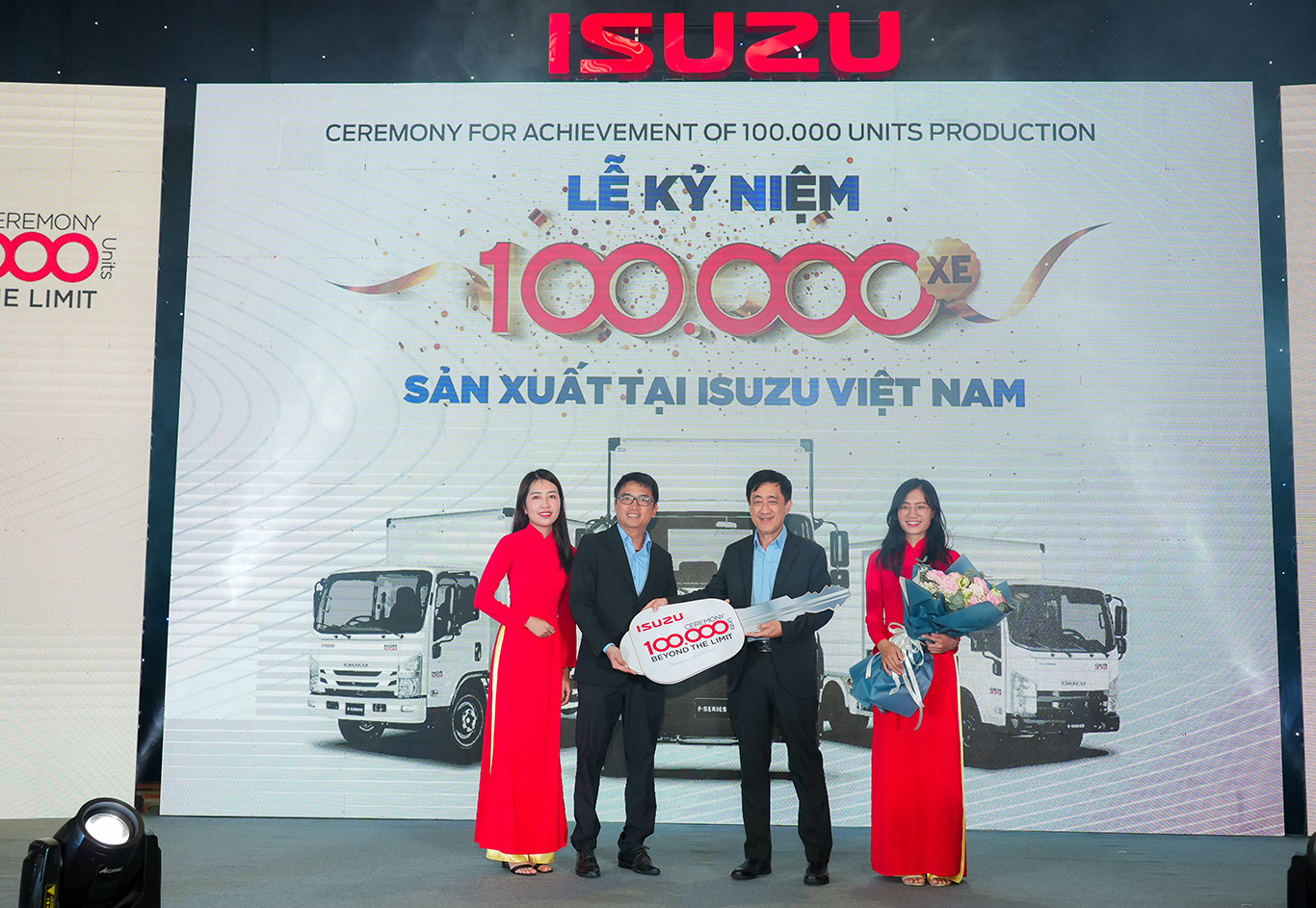 Representative of IVC's Production department delivers the key to Sales department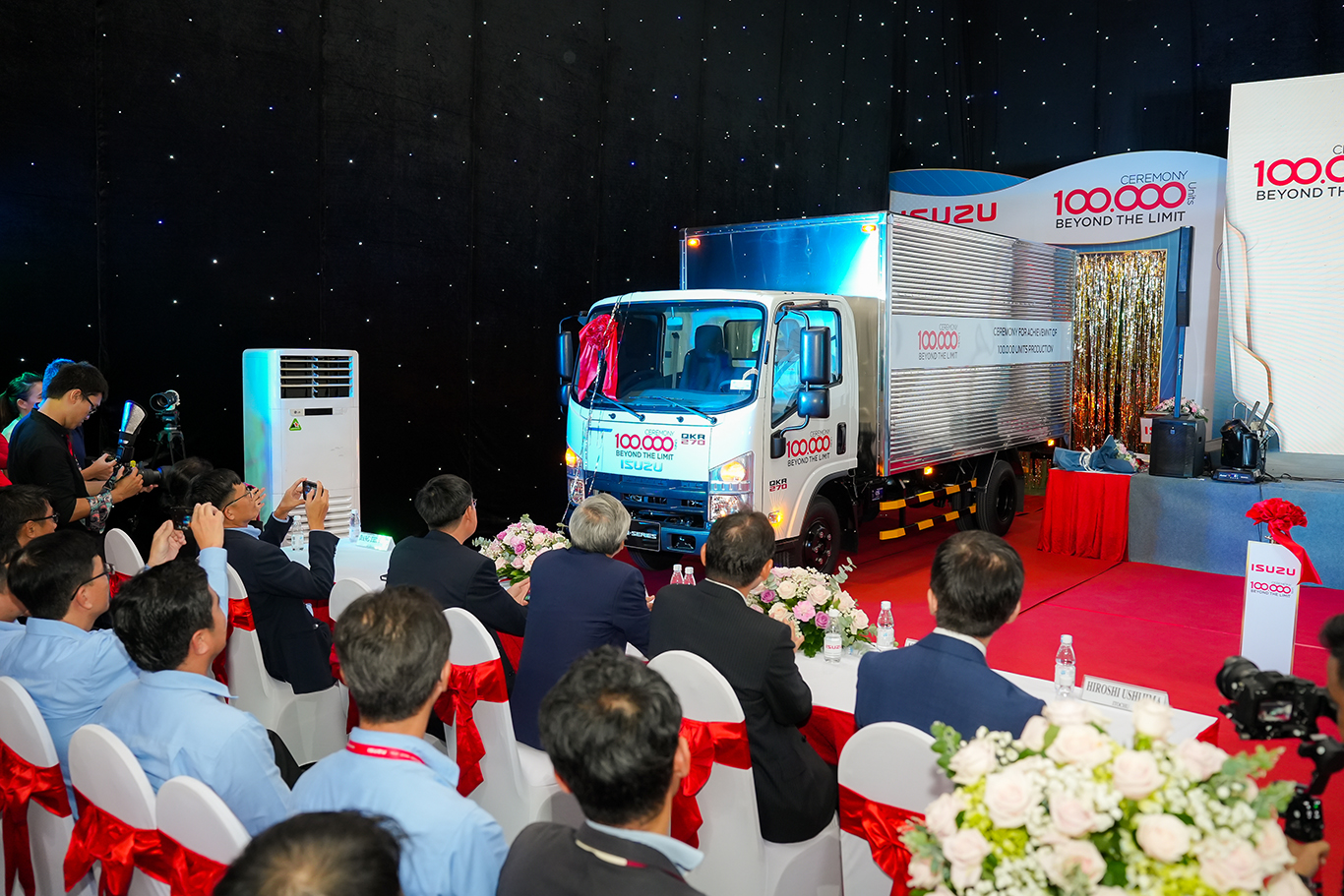 The appearance of 100,000 production vehicle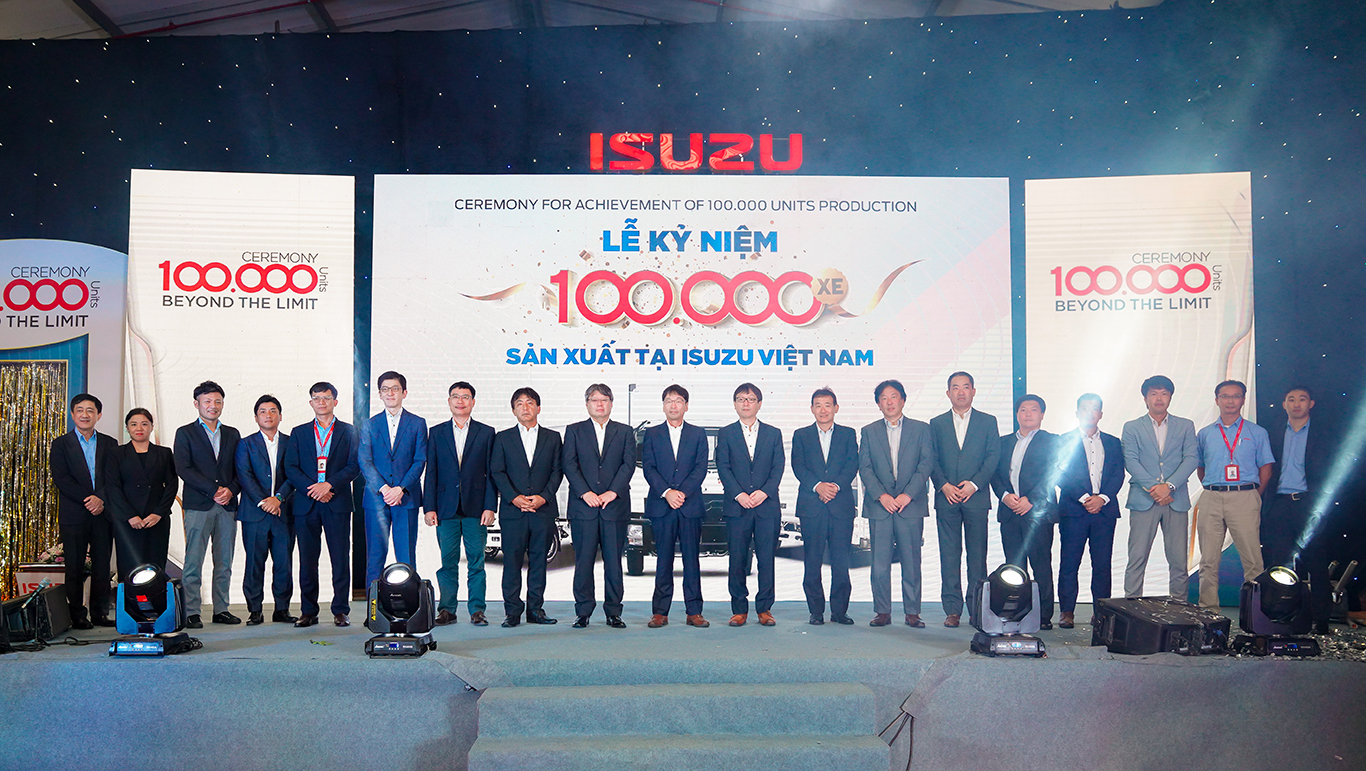 Board of Directors and Shareholders of Isuzu Vietnam
ISUZU VIETNAM