From October 27-29, 2023, Isuzu Vietnam continued to accompany the Vietnam Off-road PVOIL Cup 2023 – VOC 2023. In particular, at this event, Isuzu Vietnam conducted both Isuzu display booth and test route area with many challenging off-road terrains.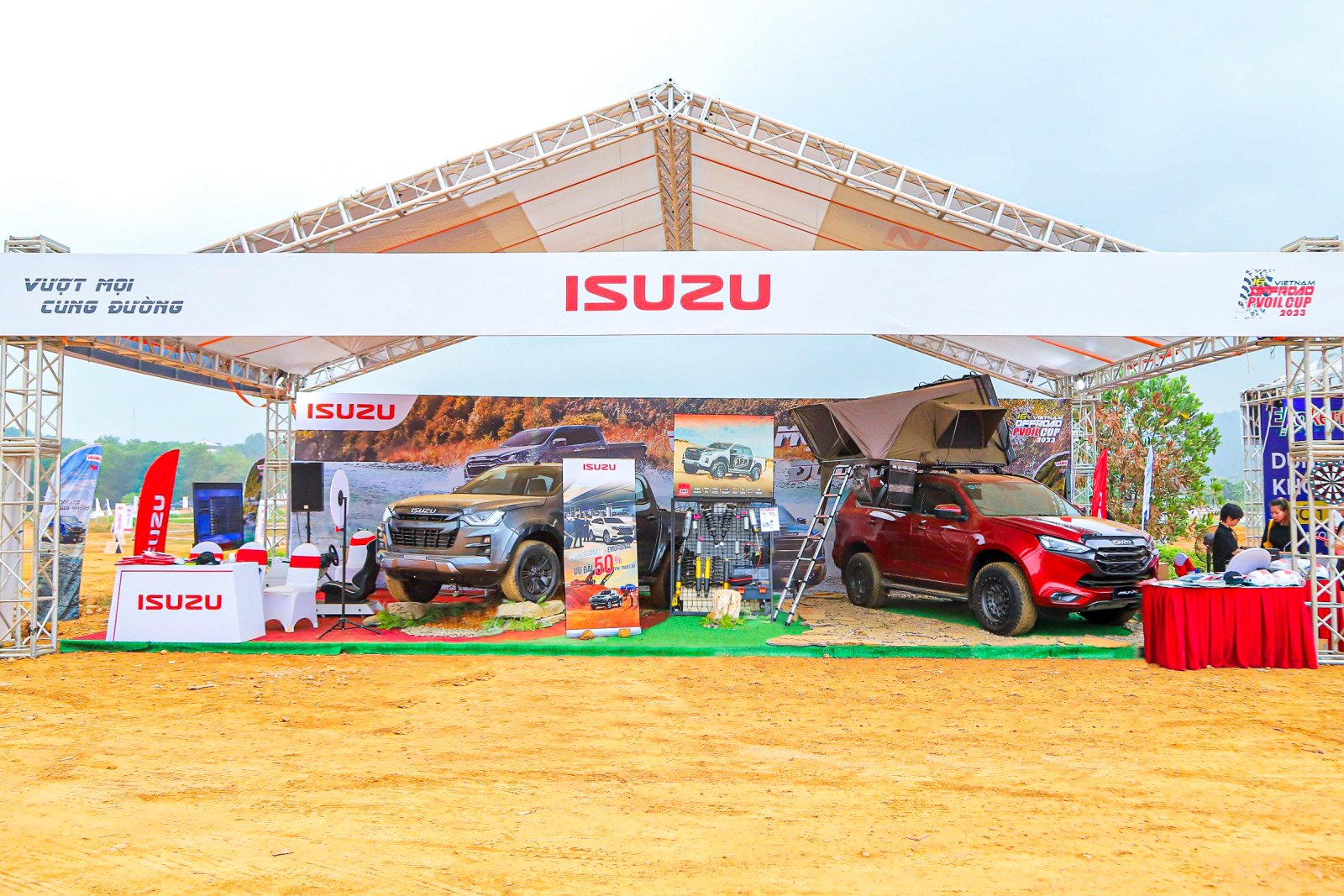 The ISUZU D-MAX and mu-X appeared impressively at VOC 2023
Participating in the largest off-road competition tournament in Vietnam, Isuzu D-MAX brings a sporty image and off-road spirit with the TYPE Z 4×4 version with a strong gray color.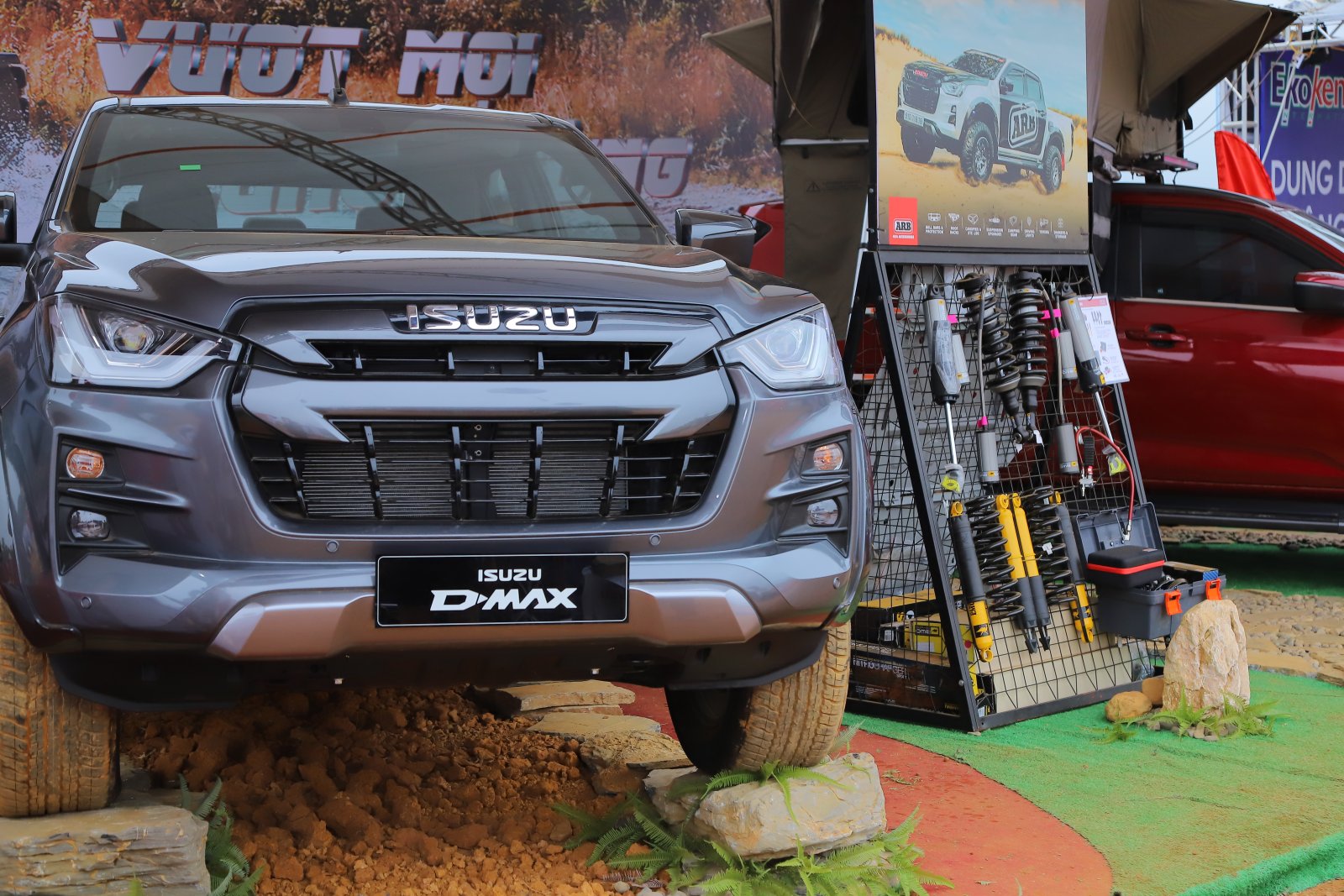 Meanwhile, the Isuzu mu-X Prestige SUV model demonstrates multi-utility for all user needs with accessories for camping and picnic activities that impress customers, especially young families.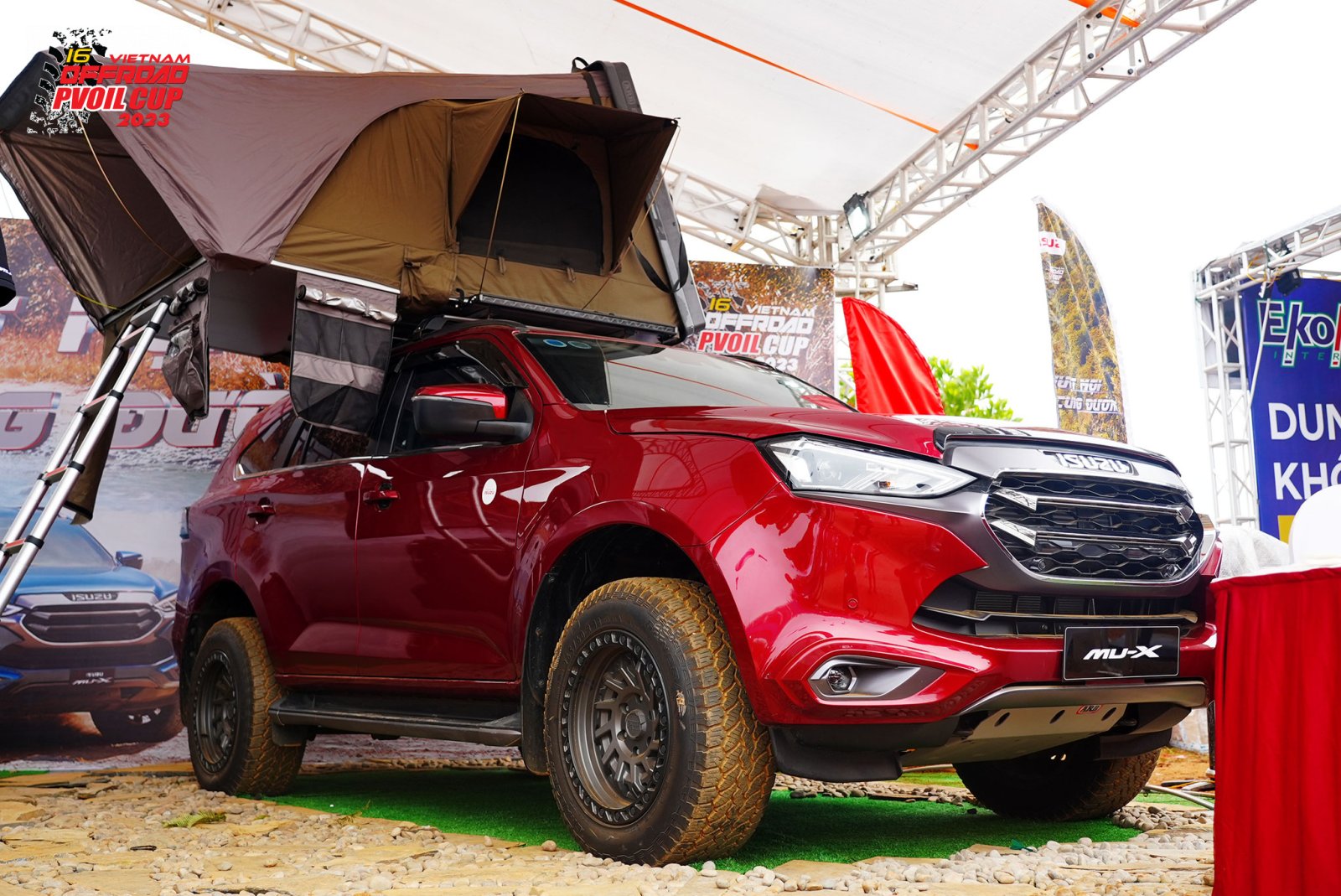 Isuzu Vietnam's display area attracts many visitors to consult products and participate in games, interesting interactive activities, and valuable gifts. Customer experience is the most important thing that Isuzu Vietnam focused on VOC 2023.  Besides the display vehicle and Virtual driving game, customers can also directly experience duo D-MAX & mu-X at the test drive area.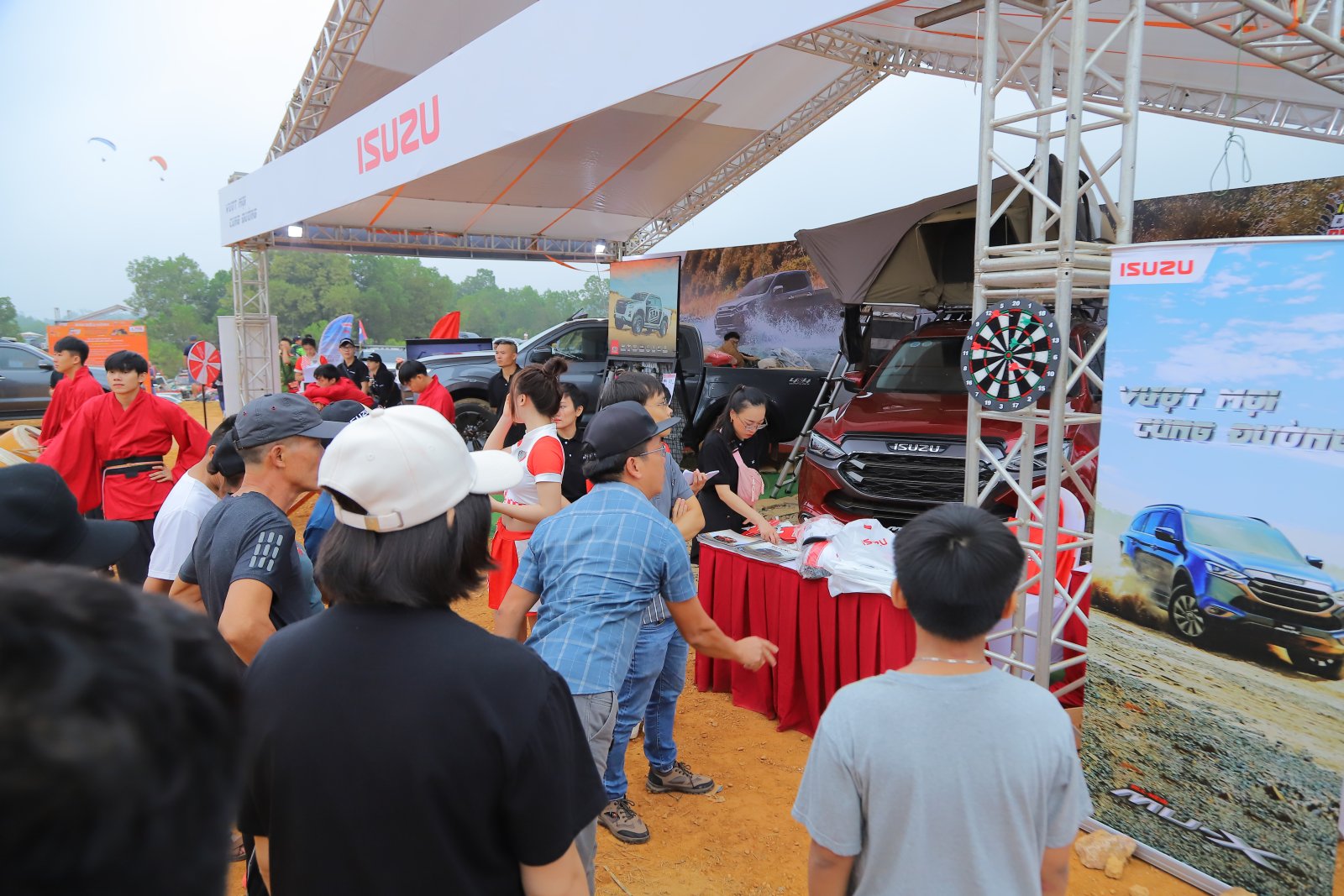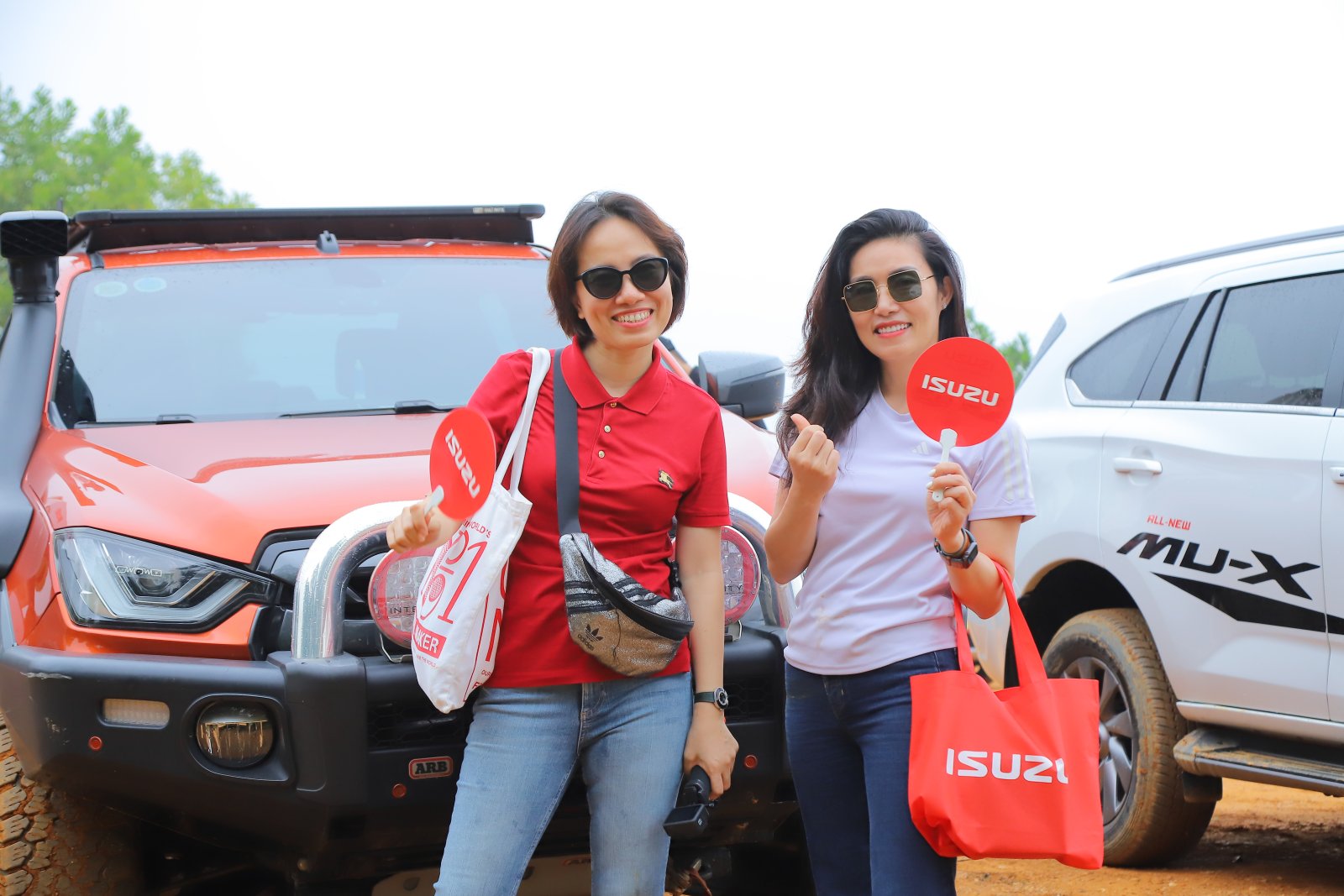 Conquer all off-road terrains at the Isuzu test route area
With the desire to provide opportunities to experience Isuzu vehicles, at VOC 2023, Isuzu Vietnam has prepared its test route area with exciting off-road challenges for customers.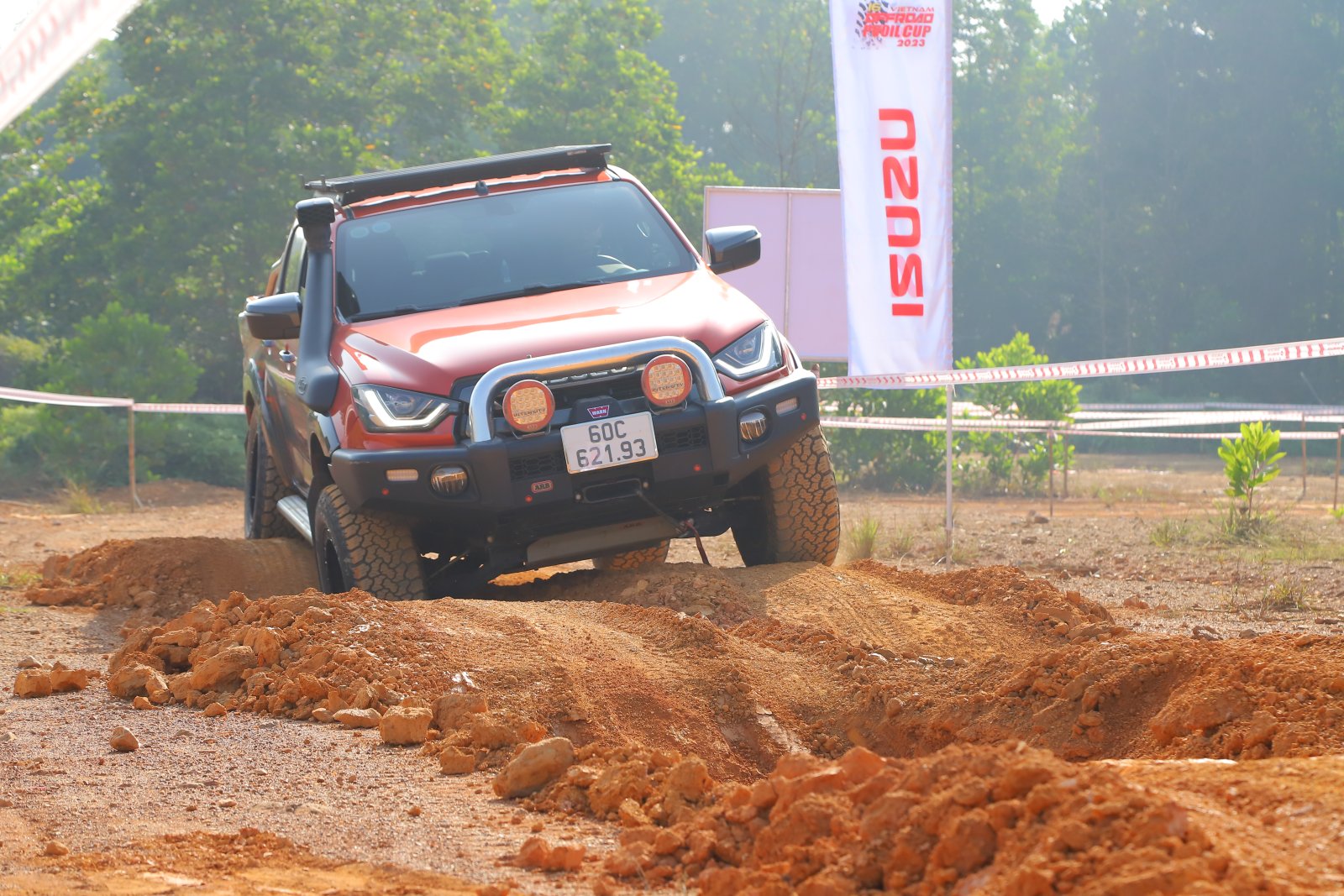 Accompanying customers at the test drive area were the duo Isuzu D-MAX TYPE Z 4×4 and mu-X Premium 4×4. After 3 days of the event, nearly 150 customers participated in experiencing and conquering the off-road roads of Isuzu Vietnam.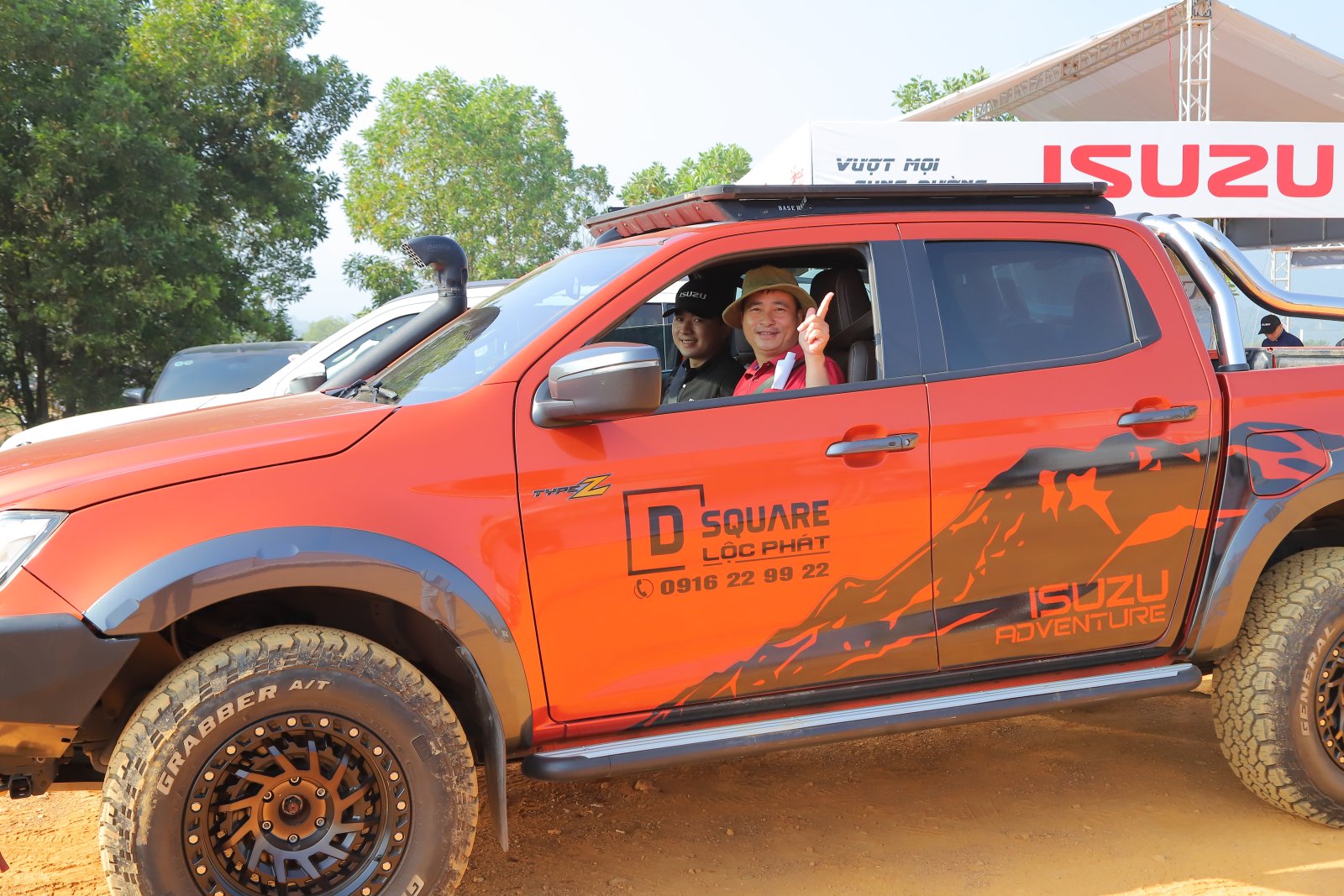 The test route was set up to both bring a new sense of experience (off-road terrain) and introduce the vehicle performance, safety features, and user support of the D-MAX and mu-X 2023.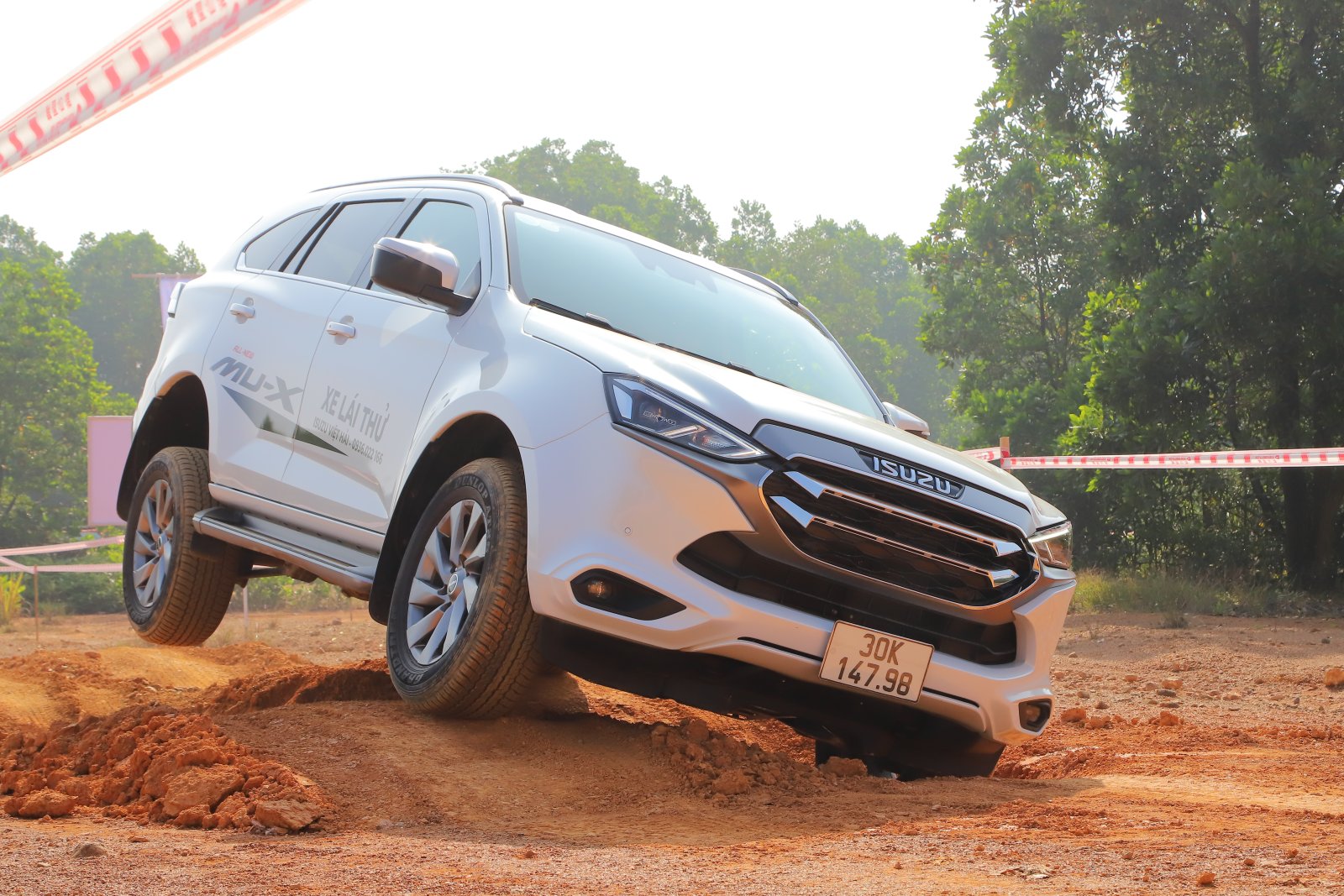 After the test drive, most customers were impressed with the smooth and stable operation of the two vehicles even on quite tough terrain. In particular, customers are impressed with the feature of using a differential lock on D-MAX and rough terrain mode on mu-X to help the vehicle easily overcome difficult staggered terrain.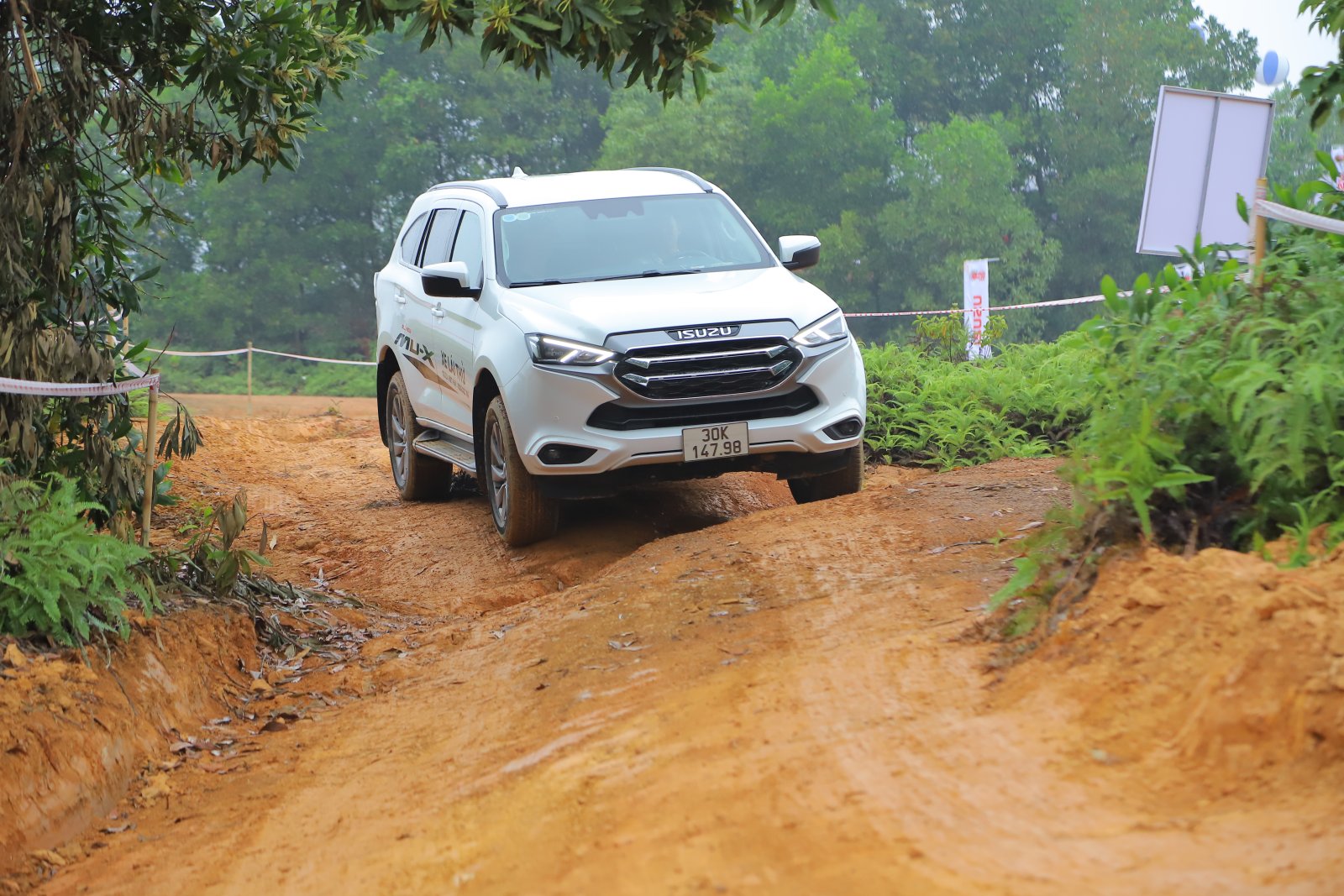 The 1.9L engine on both versions is said to be quite powerful with the capacity to produce 150 hp at 3,600 rpm in power and 350 N.m at 1,800-2,600 rpm in torque helping the car operate well on all terrains, while also saving fuel. Hill descent control (HDC) and Hill start assist (HSA) features help customers feel secure in moving and overcoming terrain. Because confidence is not only about conquering the most difficult terrain but also about maximum safety – on every journey.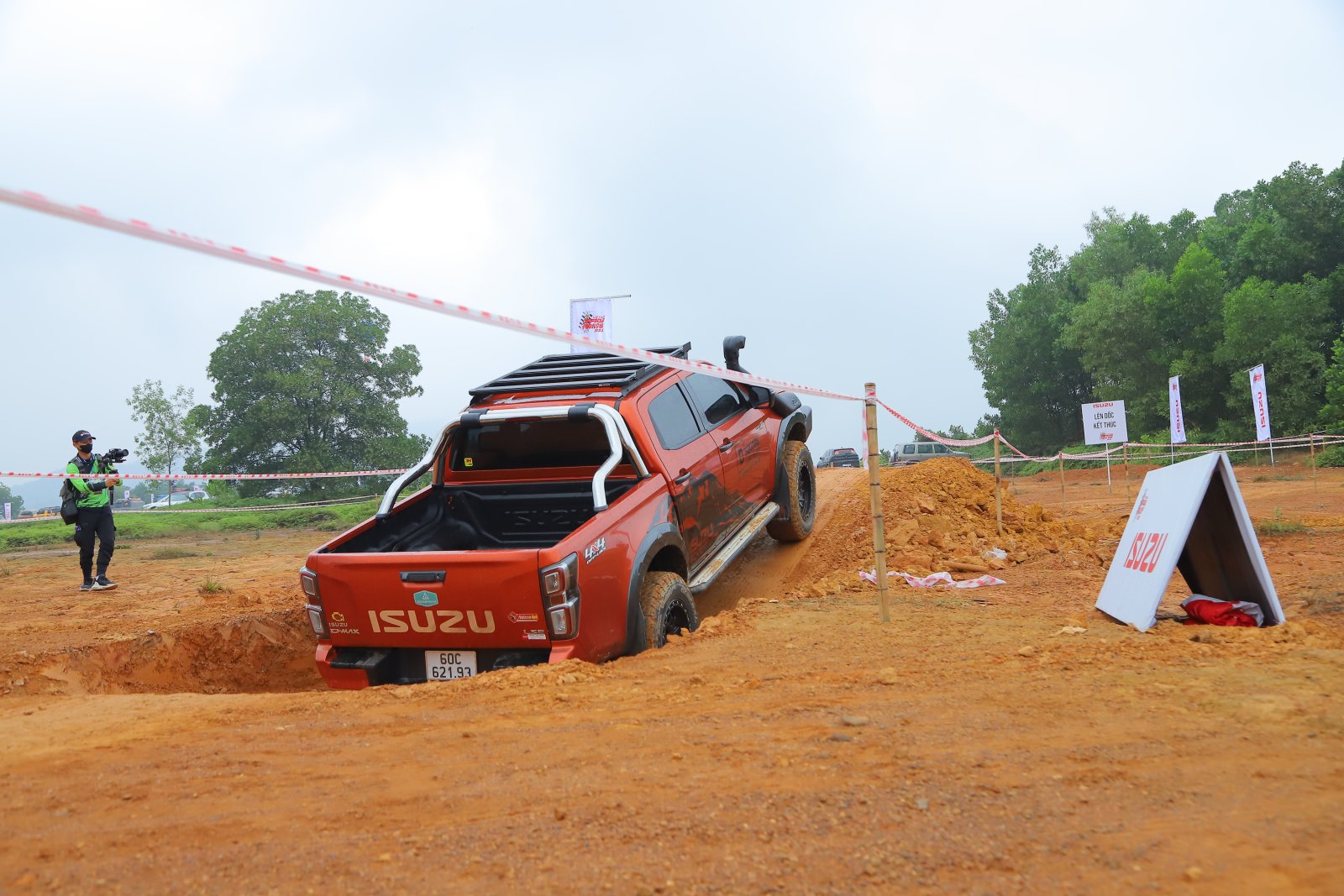 In addition to the engine and amenities, the exterior design of the product duo is also considered more luxurious and powerful by customers. The soundproofing ability of D-MAX and mu-X is also highly appreciated by customers.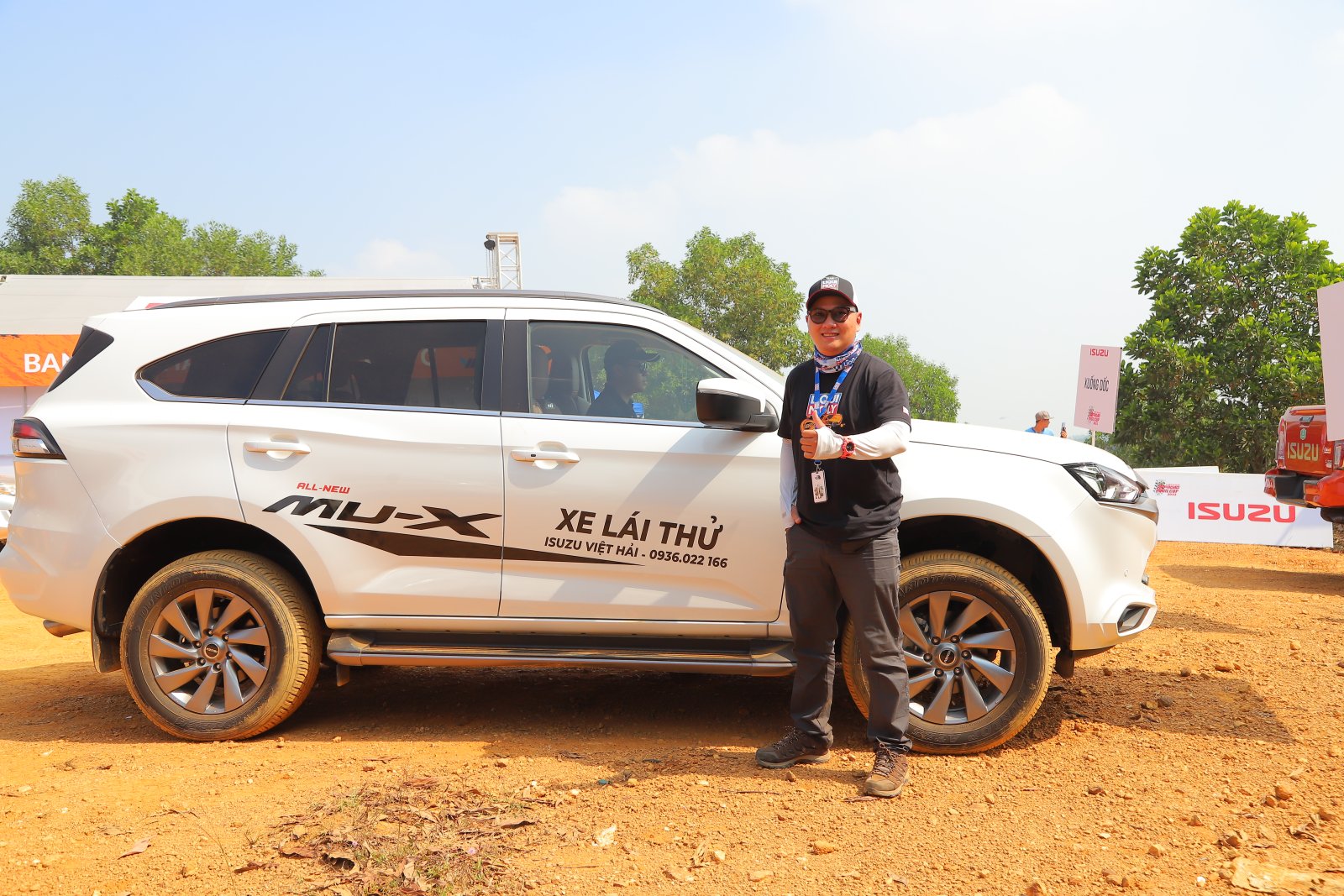 Despite facing adverse weather conditions, VOC 2023 and Isuzu Vietnam's event ended successfully with enthusiastic participation from customers and partners. Isuzu Vietnam will continue to accompany similar upcoming activities and bring more experience opportunities to customers.
ISUZU VIETNAM