Isuzu Vietnam Co., Ltd. (IVC) would like to express our sincere appreciation for your kind cooperation for the activities of IVC, especially during the recent social distance period due to Covid-19 pandemic.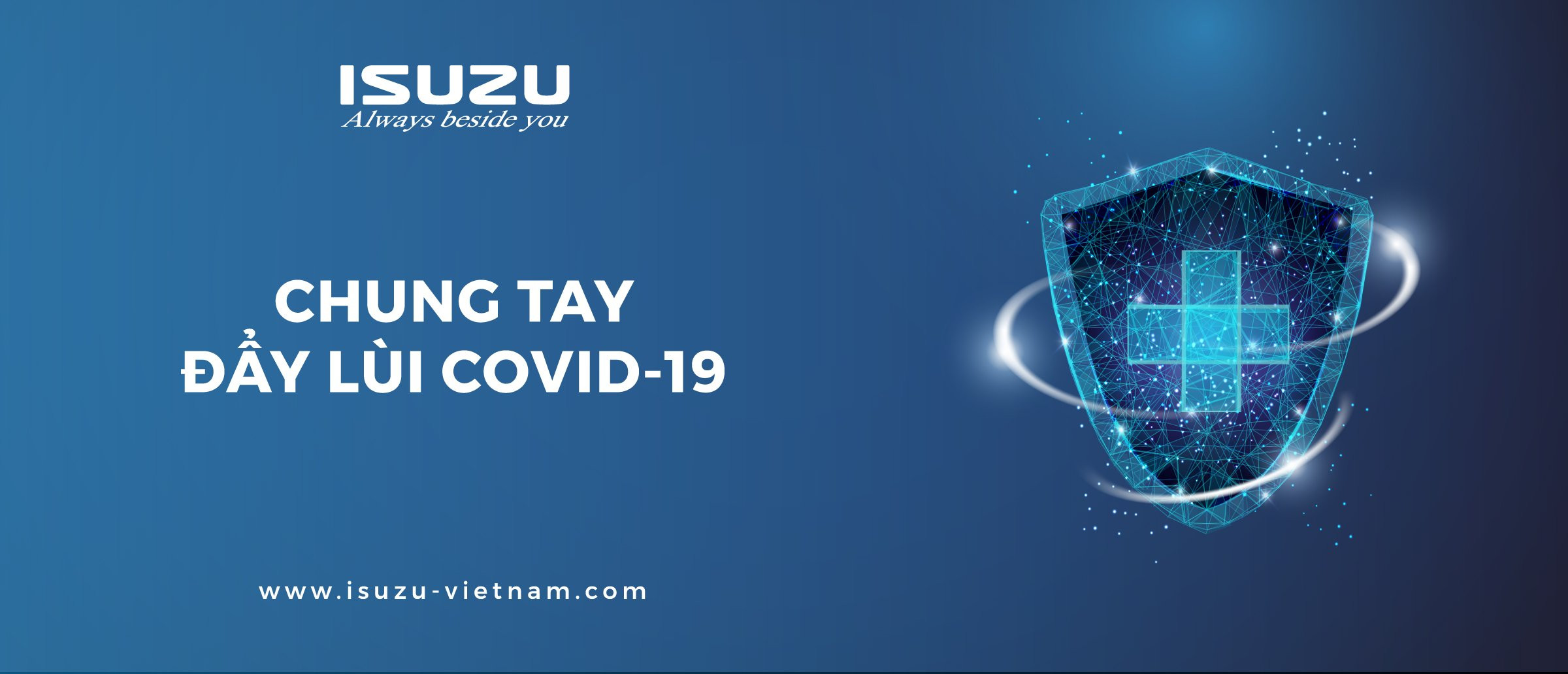 After the effective anti-epidemic period, the epidemic situation nationwide has been well controlled. From the beginning of October, some provinces will return to the new normal. IVC would like to update our operating status as follows:
On July 14, 2021, IVC announced the temporary suspension of operation at the request of the People's Committee of Ho Chi Minh City to ensure the requirements for the prevention and control of Covid-19.

From August 3, 2021, after ensuring the strict implementation of safety regulations to prevent the Covid-19 epidemic under Directive No.16 of the Government; especially applying the production process "3 on-site", the factory of IVC officially reopened.

To gradually recover and develop the economy and society in Ho Chi Minh City, IVC continues taking best efforts to gradually resume production and business activities; especially, "3 onsite" and "4 green" combination plan shall be trial from October 4, 2021.

Depending on the epidemic situation and epidemic prevention requirements of the competent authorities, if there are any changes during the operation, IVC will promptly notify customers, suppliers, partners, and dealers.

Customers, suppliers, partners, and dealers who come to contact IVC, please comply with current regulations on disease prevention and control
Besides, since the beginning of October 2021, all Dealers in the North, Central and South regions have reopened to normal operation.
However, the epidemic situation in Western provinces is still complicated, so some Dealers in these areas are still temporarily closed, detail as follows:
No.

REGION

DEALER NAME

SALES OPERATION

AFTERSALES SERVICE

ADJUST TIMING

1

WEST



i-TRUCKS AN KHANH

Online sales

Temporarily suspending service workshop

From 09/07/2021 until further notice

2

i-TRUCKS THANH THAO

Online sales

Temporarily suspending service workshop

From 08/07/2021 until further notice

3

D SQUARE NAM BINH

Online sales

Temporarily suspending service workshop

From 12/07/2021 until further notice
During this time, communication activities via email, online meeting or customer support via hotline will still be carried out normally by IVC and dealers.
Isuzu Dealer network is strictly applied anti-epidemic measures as recommended by the Ministry of Health and the Government to protect the health and safety of customers, Dealer staff and the community.
Isuzu Vietnam and dealers nationwide look forward to receiving the sharing, sympathy and cooperation of all customers and partners to overcome difficulties together and bring life and work back to normal.